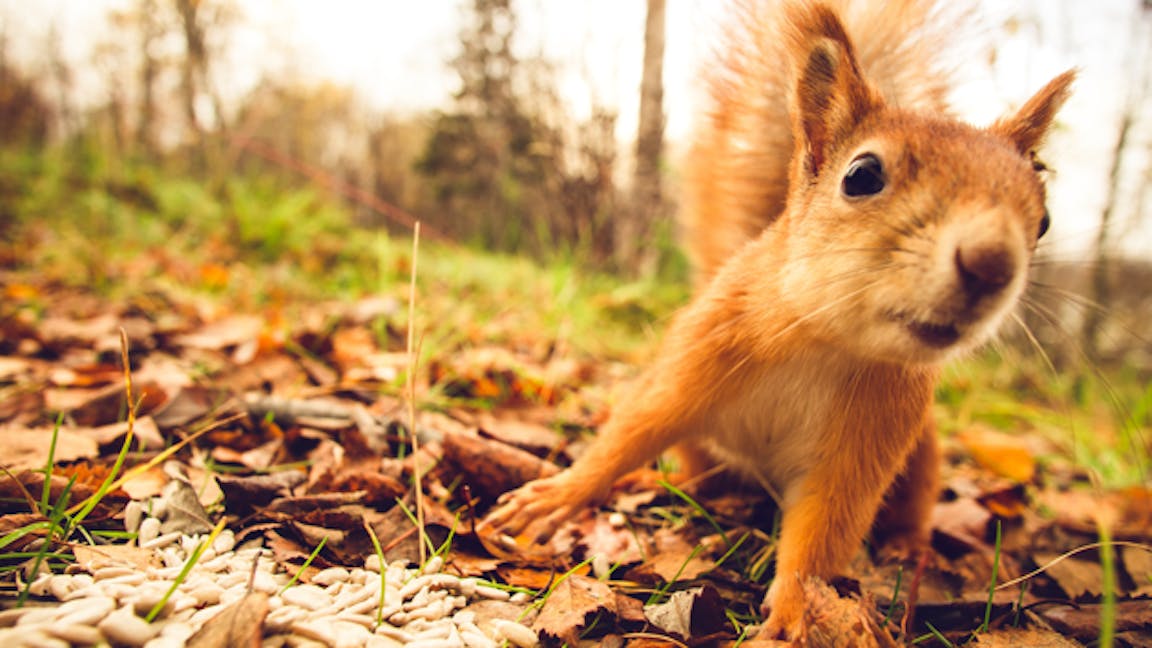 Have you got money sitting idle in your bank account or at home? Does it feel like your pension is a bit of a 'black hole'? Well, don't worry, you're not alone. Our recent study shows that a lot of British adults could probably make their savings work harder for them – here are some suggestions on how to do this.
There's been a fair amount of coverage in the press recently about the state of our personal finances, inflation, and what we, as British adults, should be doing to ensure a healthy financial future for ourselves.
Here at Nutmeg, we're particularly worried about whether people are saving enough for their futures, and saving sensibly. So, we commissioned OnePoll to survey how much the average British adult has put away in savings, what they're saving for, and how they save.
Don't just save for a rainy day
The research results were surprising.
According to the findings, on average, British adults have around £14,000 in savings just 'for a rainy day' – savings that, according to the respondents, have no specific purpose. These savings are separate from other savings – for instance, funds kept specifically for a holiday, or a house deposit.
If you extrapolate these findings across the UK adult population, that's around £721bn put aside – just for a rainy day. And more than half (53%) said they 'don't really know' what they had these savings for.
These figures seem high. Of course, we should bear in mind that polls are not always accurate, especially when people might choose to inflate what they have really saved, and we should also remember that these figures are mean averages, dragged upwards by the relatively few wealthy respondents who have larger amounts of money saved.
Clearly though, irrespective of the amount being saved with no specific purpose, the results suggest that we need to perhaps spend more time thinking about what we're saving for, and what our saving strategy is.
To make your money work hardest for you, it's best to know exactly what your financial goals are.
Safer in the bank than at home
Surprisingly, we found that 30% of adults have money put away at home, with 7% of those having over £1,000 stored in cash at home.
Most people have below £200 at home, and the overwhelming majority (49%) keep it at home in case of emergency. Interestingly, 7% of those with money at home keep it there to hide it from other people, while a further 7% feel it's safer there than in a bank. 14% of people don't know why it's at home at all.
In most cases, it's better to keep money in the bank than in cash. Money stored at home is vulnerable to theft or accidental destruction or loss, and isn't earning any interest. On the other hand, the Financial Services Compensation Scheme can compensate financial losses of up to £85,000 with each bank, so money saved in a bank is safer than that kept at home.
Invest and make your money work harder
If you have a short-term savings goal, such as saving for your next holiday, or buying a car this year, you're right to hold that in cash.
And, if you're keeping cash funds for a contingency that could happen at any time, like losing your job, that's good. It's important to have readily accessible cash – we tend to recommend people save around three months' salary in an emergency cash fund (preferably in a bank account, as opposed to under the mattress).
But if you've got medium to long-term goals – say, more than three years away – such as buying a house, planning for your kids' school tuition, taking a year-long sabbatical, or retirement, investing can be a far better alternative.
In exchange for investment risk and the possibility your money might reduce in value, you can increase your potential for higher, inflation-beating returns. And the longer you invest, the higher the likelihood you'll achieve positive returns.
But we don't mean go out and start trading on the stock exchange – investing is much more than what 'The Wolf of Wall Street' suggests it is, and easier too. For example, you could choose to open a stocks and shares ISA.
Track down lost pensions
In our survey, we also asked how much people have in pensions they don't understand or know how to access.
Four in ten say they used to pay into a pension with work, but of these 17% have lost all relevant paperwork, 21% don't know how to access the pension, and 24% have no idea how much money they are entitled to.
Indeed, government figures show that up to £400m of 'orphaned money' is sitting in unclaimed pension pots across the country, most of it in old workplace pension schemes.
If you're worried you might have money left in a pot from an old workplace pension, you can track it down using the government's easy-to-use pension finding service, or by contacting your old employer.
Some people like to consolidate old pensions so that their pension investments are all in one place. While transferring a pension may incur charges, it means that – once consolidated – they are more easily able stay on top of their investment performance and strategy.
Five top tips for savers
Sorting out your finances and figuring out how and when and where to save can feel intimidating. Most of us think we need to do it, but tend to put it off 'for a rainy day'. But saving money sensibly and making your hard-earned cash work for you isn't as difficult as you think it is.
If you're not sure where to start, why not start with these five tips:
Think about money, and your future
Set your short, medium and long-term goals
Work out how best to save for each goal
Understand the pros and cons of the different options you choose
Re-evaluate your goals and how your money is doing, at least once a year
Risk warning
As with all investing, your capital is at risk. Investing may not be right for everyone and tax rules may change in the future. ISA and pension rules apply. If you are unsure if an ISA or a pension is the right choice for you, please seek independent financial advice.
Source
Poll by OnePoll, of 2,000 UK adults between 16 February 2017 and 20 February 2017 for Nutmeg.