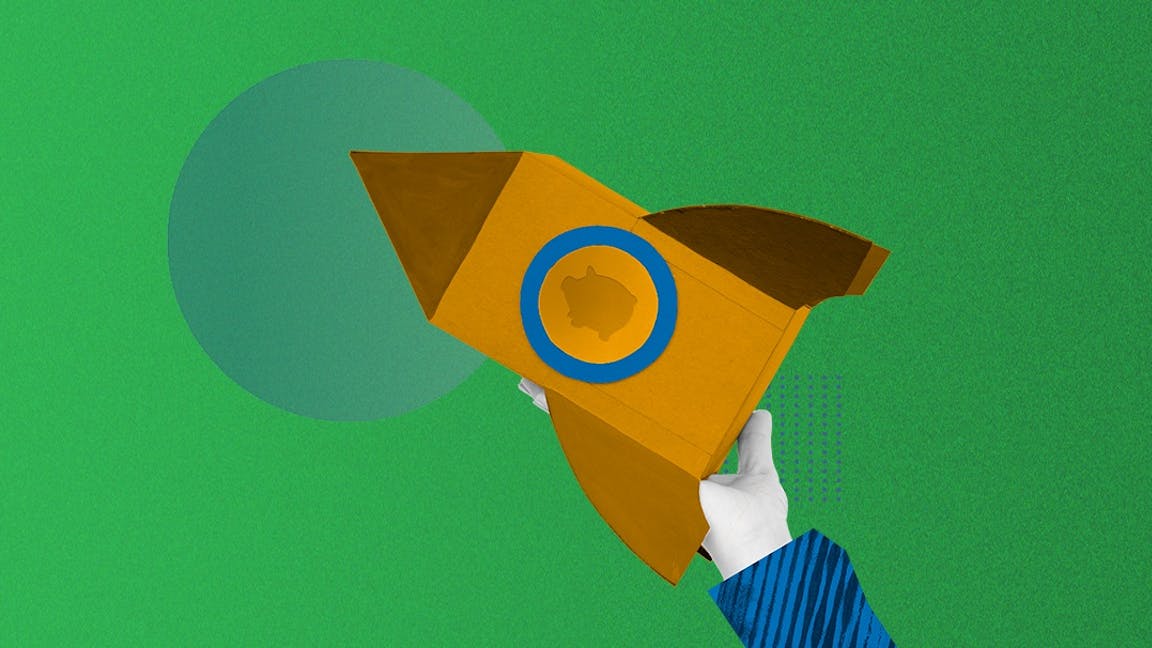 Financial planning for young adults often revolves around two big commitments – paying for higher education and buying a first home. By putting money aside each month, you could help your children with both.
A child is born. Her name is Annabelle. Although her future is bright, she enters a world that can be financially challenging for young people.
Unlike her grandparents, it's likely she'll face high costs if she decides to go to a college or university. If she wants to buy her own home, she'll probably need a deposit beyond the reach of many young people.
If her family can afford it, Annabelle will no doubt ask for help when the time comes. But there's a way her family can help her now, a way that makes good use of the one thing Annabelle has plenty of – time.
Here's how.
Time, the most precious resource
There are many ways to invest money on behalf of a child. One method is a stocks and shares Junior ISA, or JISA, a tax-free investment wrapper for children.
If your child is under 18 and lives in the UK, or if they live outside the UK but certain conditions are met, you can set up a JISA for them.
Let's set up a JISA for Annabelle in the year she's born and see how much she could have when she turns 18.
Ups and downs are all part of youth
Annabelle's JISA is invested in financial markets, which means she might experience market volatility – the possibility that the value of Annabelle's JISA will go down as well as up.
Volatile investments may not be a good idea for people who need their money back in a year or two, but Annabelle has 18 years to wait for hers, which means she can probably afford to expose herself to short-term losses in the hope of long-term returns.
Let's imagine Annabelle's JISA is invested in a medium to high-risk portfolio and that her average annual return over the 18-year period, after fees, is 5.5%¹.
How much will she get at the end?
Because we're generous, we decide to invest the maximum amount each year in Annabelle's JISA, in monthly instalments. In the current tax year, you're allowed to invest up to £9,000 in your child's JISA, which is equivalent to £750 a month.
What does this add up to? On her eighteenth birthday, Annabelle's JISA contains more than £273,000.
That's a combination of £162,000 of contributions and more than £111,000 of market returns.
Wow, that sounds like a lot
It is. This is a very generous gift and could make all the difference in a young person's life.
But what will it buy for Annabelle? Because of inflation, the sum won't be worth as much in 18 years as it's worth today. To work out what it will buy, we need to make some forecasts.
Getting a place at a seat of learning
First, higher education. The cost of attending a college or university will vary depending on many factors, such as the institution, the course, the student's nationality and whether they are eligible for financial assistance. We don't want Annabelle's choices to be limited so let's use an estimate at the upper end.
The total cost to complete a three-year degree at an English university, including tuition fees, accommodation and living costs, can be estimated at roughly £50,000.
How did we reach this number? English universities can currently charge UK students up to £9,250 a year for an undergraduate degree, leading to a potential cost of £27,750 for a three-year course². Average student accommodation costs for a three-year undergraduate degree were estimated at £14,625 in 2017 by Times Higher Education. If we assume a total budget of £50,000, that leaves £7,625 for three years of living costs during the university terms.
It's hard to predict if tuition fees will change in future, so we can't forecast future costs with any certainty. As a very rough estimate, let's assume the total cost of attending an English university will rise in line with inflation, which we have forecast at 2% a year. According to this estimate, the total university cost will be about £70,000 by the time Annabelle is an adult.
A roof over your head
What about a home? If tuition fees are difficult to predict, then house prices can be even harder. That means the following calculation must be considered very speculative, but let's try anyway.
The average house price in the UK, currently £232,944, has increased by an average of 3.4% a year in the past ten years³. If we assume this growth rate continues for the following 18 years, the average home will cost more than £425,000 when Annabelle becomes an adult.
If we subtract the projected university cost from Annabelle's projected JISA pot, that leaves £203,000, enough for nearly a 50% deposit on that average home.
So, the projected money in Annabelle's JISA seems like a lot, but it might just be enough to pay for university and a deposit on a first property.
It's a gift
One thing to mention about the JISA is that its contents belong to the child. As such, it's best to think of any money invested in a JISA as a gift.
Like any gift, what the recipient does with the money is up to them. You may have clear ideas about what Annabelle should use her money for, but ultimately the choice is hers.
To avoid disputes, it may be a good idea to tell Annabelle about her JISA early on and to engage her in the process of managing her money. Doing so might help her gain a financial education and, perhaps, instil a prudent approach to money. That's the theory, anyway.
Doing it your own way
Of course, a JISA is only one way to invest money for a child's future. If you prefer to retain control over the investments, you could set up an ISA in your own name and label it "Annabelle's university fund" or similar.
Alternatively, if you're in the appropriate age range, you might budget to take a lump sum from your pension to give to Annabelle as a gift on her eighteenth birthday. It may be worth seeking financial advice before committing to these methods to ensure they are right for you.
The point is that planning ahead, and taking an appropriate amount of risk with investments, could yield rewards for your child. This is thanks to the power of compounding.
Sources
Simulated past performance is not a reliable indicator of future performance. Predicted net returns are based on all-time performance of fully managed Nutmeg Portfolio 7. Calculations don't take inflation into account.
Tuition fees vary in the UK. Scottish or EU students who attend a Scottish university do not currently pay fees, for example. For more information: https://www.ucas.com/finance/undergraduate-tuition-fees-and-student-loans
The average house price was £167,469 in 2010 and £232,944 in October 2019, the most recent date for which data was available when this blog was first published, according to the UK House Price Index. This implies an average annual growth rate of 3.4% over the period. This measure includes detached houses, semi-detached houses, terraced houses, flats and maisonettes.
Risk warning
As with all investing, your capital is at risk. The value of your Junior ISA can go down as well as up and you may get back less than you invest. 
To open a Nutmeg JISA, your child must be under the age of 16 and funds cannot be withdrawn until your child turns 18. Tax treatment depends on your individual circumstances and may be subject to change in the future.
If you are unsure if a Junior ISA is the right choice for you and your child, please seek financial advice.