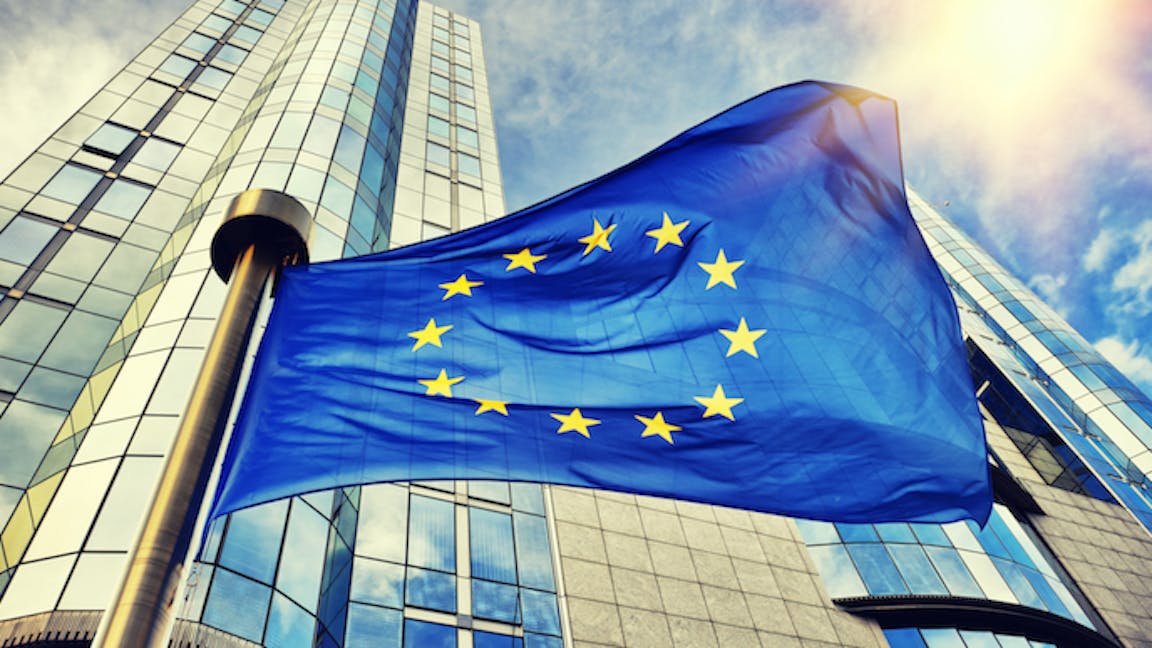 Article 50 has been triggered and negotiations over Britain's EU exit are set to start in earnest. Now that European officials will begin to openly discuss their bargaining positions, the pound is likely to be a lot more volatile.
On Wednesday morning, Prime Minister Theresa May signed a much-anticipated letter triggering Article 50 of the Lisbon Treaty. The letter emphasised a desire for a "deep and special relationship" with the EU.
Within the next few days, the European Council will provide EU members with draft guidelines for the negotiation. These will be fully confirmed at the EU Summit on 29 April.
Face-to-face negotiations probably won't get going until June 2017 and even then progress is likely to be slow ahead of the German elections in September.
Tight timetable for complex matters
The next two years will be crucial for determining the future economic success of an independent Britain. Within this period, the prime minister plans to have agreed not only Britain's exit strategy but also future free trade with the EU.
This leaves little time to negotiate some very complex matters in an environment where the European Council doesn't wish to make Britain's exit seem too advantageous, potentially paving the way for other EU separatist movements. Europe's willingness to negotiate initially hinges on the size of the UK's 'divorce' settlement and concessions on key principles, such as generous and reciprocal immigration rights.
How will markets react?
After months of relatively little Brexit-related news, with the exit process now underway we'll start to hear more political rhetoric and official statements, giving a clearer picture of the path to Britain leaving the EU.
This increase in political rhetoric from the 27 remaining EU states, along with the upcoming French and German elections, is likely to have a renewed influence on financial markets, with the pound seeing most of the action.
However, given that a lot of the Brexit risk has already been priced-in to financial markets, risks lie in both directions. If the UK moved towards a smooth exit the pound would rally and, perversely, hit the FTSE 100, buoyed by increased foreign earnings. The most obvious development towards achieving this would be if the remaining EU states unanimously agreed to a temporary transition period where the UK kept existing free trade agreements after leaving the EU.
The impact on portfolios
Given the uncertainty over the UK outlook, it is especially important to hold a global, diversified investment portfolio.
Here at Nutmeg, we will continue to manage our globally diversified portfolios with the risks of Brexit very much front of mind.
Risk warning
As with all investing, your capital is at risk. The value of your portfolio with Nutmeg can go down as well as up and you may get back less than you invest.
Sources: Bloomberg and Macrobond