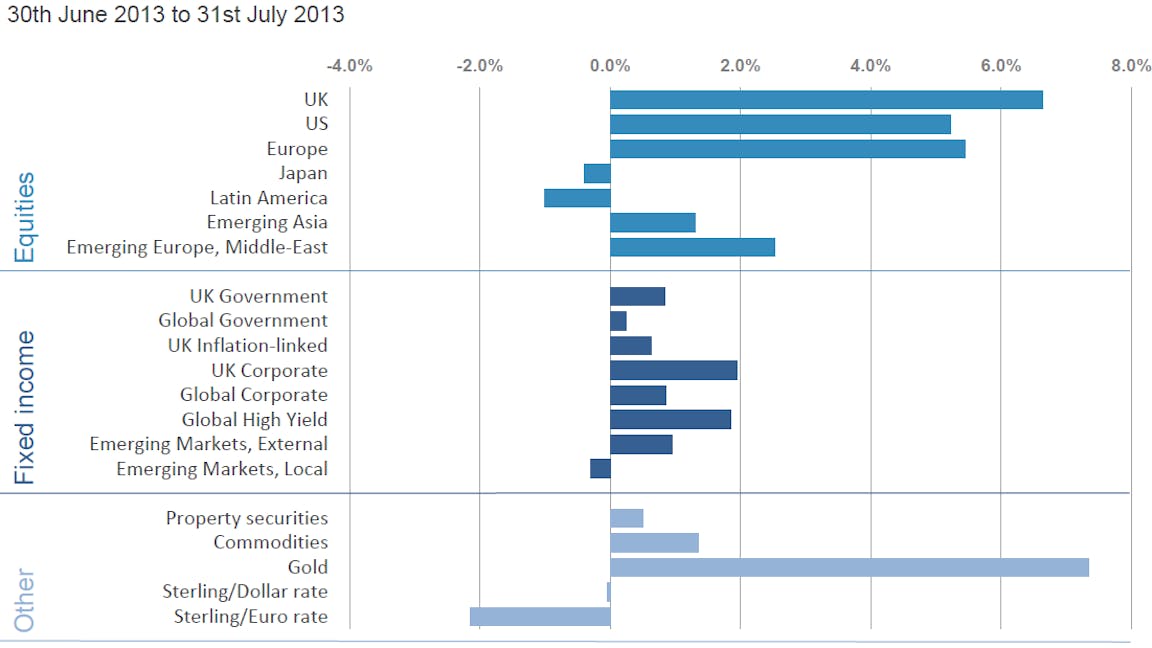 The sharp slowdown in China's growth was the key news in July in terms of performance across asset classes, coupled with deliberations over when the US Federal Reserve would reduce its bond-buying programme.
We also saw relatively underwhelming earnings results from the world's largest companies, but this did not stand in the way of a continued resurgence in developed stock markets (bouncing off the recent low on 24 June). Investors shrugged off the worst outlook for China's economy in 20 years and focused instead on a less aggressive tone from US policymakers.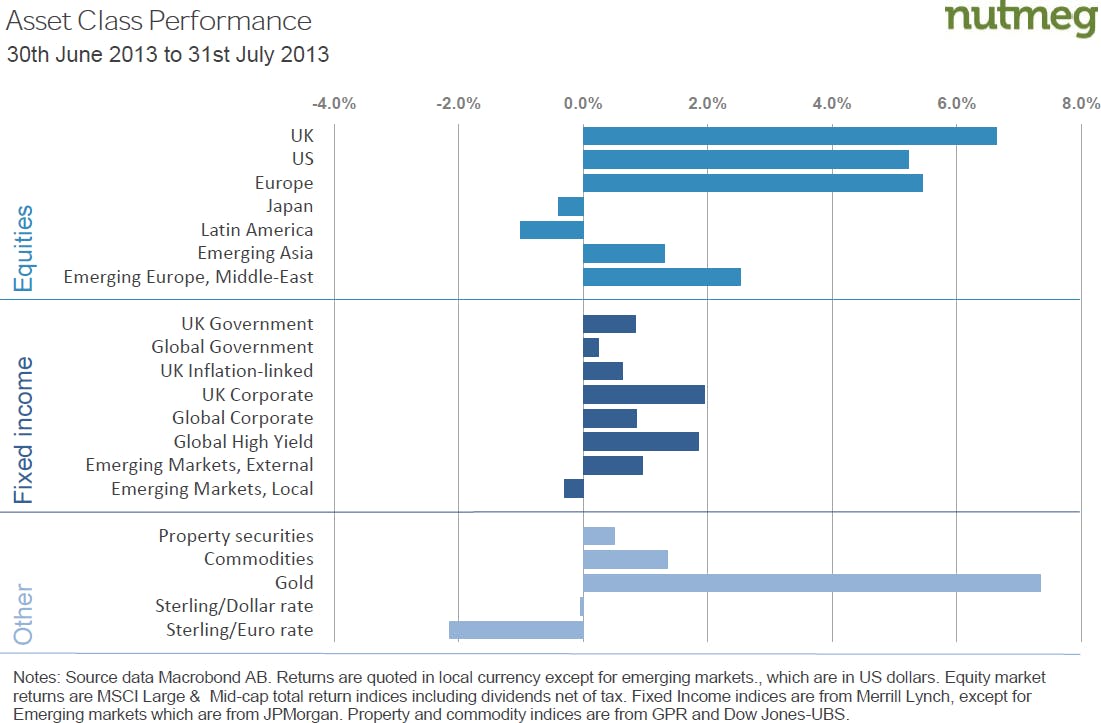 UK shares were notably strong, with prices of mid-sized companies hitting a new record high. In contrast, Japanese stocks made a small loss as investors were concerned over the strength of the yen and uncertainty over when a VAT hike would come into force.
Partly reflecting Chinese events and a new series of domestic problems, emerging markets managed only a modest recovery, with currencies under a lot of pressure as foreign investors repatriated their cash.
Following on from a very poor May and June, government bonds managed a reasonable gain last month as prospects for falling inflation suggested no pressing need for a rise in interest rates any time soon. Corporate bonds made an even stronger gain. Meanwhile, gold staged a dramatic bounce of 7% – but it's worth remembering that the yellow metal is still down 21% this year as investors have sold 600 tonnes of gold held in ETFs – double the amount held by the Bank of England.
[Data sources: Bloomberg and Macrobond]
Risk warning: As with all investing, your capital is at risk. The value of your portfolio with Nutmeg can go down as well as up and you may get back less than you invest. Past or future performance indicators are not a reliable indicator of future performance.