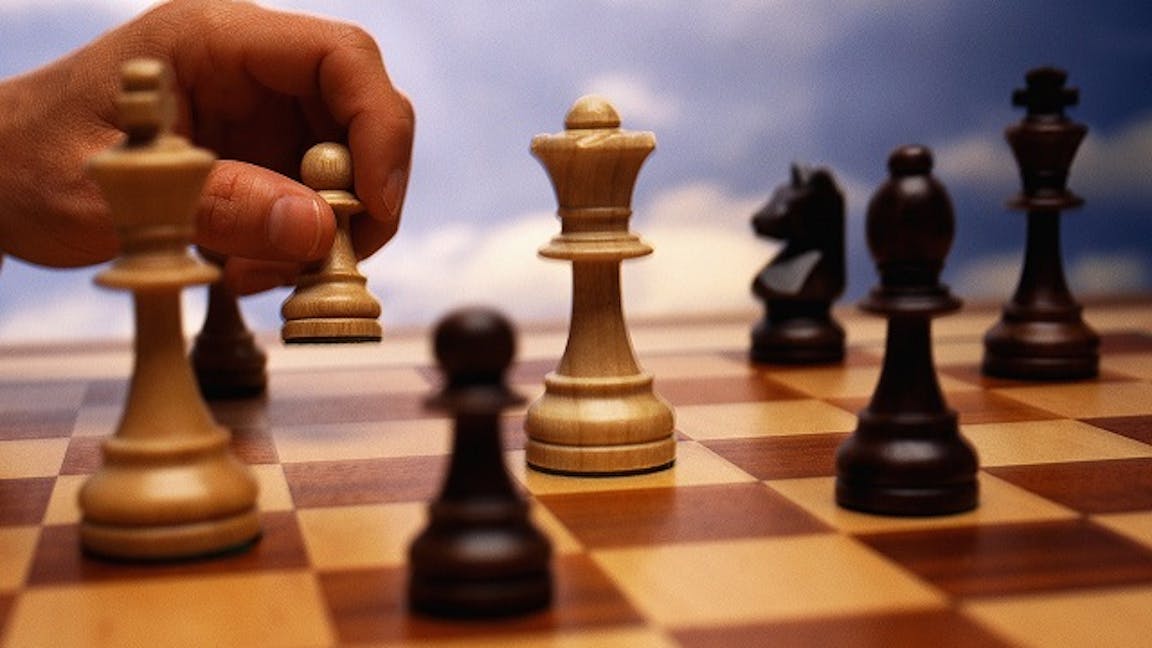 Without doubt, the investment management industry is finally waking up to the digital revolution. Thank goodness!
Over the past couple of months, we've seen a number of the more traditional investment management companies announce their intention to build a direct-to-consumer discretionary service to rival Nutmeg. The investment platform Hargreaves Lansdowne is aiming to launch a similar service to Nutmeg in the first half of next year, while others such as Charles Stanley Direct have gone public to say they are now actively exploring ways in which they can provide online access to their discretionary services in some way, shape or form.
Empowering the customer
This is fantastic news for the industry and even better news for the customer. The finance industry at large, and the investment management sector in particular, have been criticised for being stuck in the dark ages for decades. While the world around them has marched onwards, embracing new technology and continually engineering better ways of serving customers, most businesses in the finance space have been sluggish to keep pace, to put it politely. There are now brilliant service benefits we deliver digitally to customers in this industry, and we can do all of this far more efficiently and cost-effectively on a large scale.
Finance industry is playing catch up
We started Nutmeg in 2011. Then, and in fact until very recently, we have been very much a lone voice, to be frank. Three years ago the concept of running a discretionary wealth management service online – and remember that means no face-to-face meetings – was totally at odds with what the industry had become.
Before we'd even started Nutmeg, as I pounded the streets of Silicon Valley with an embryonic Powerpoint presentation in hand and discussed the idea of Nutmeg with potential investors, the reaction was decidedly mixed. Sometimes I was met with curiosity. Often, a flat refusal that the digital model had any chance of attracting serious private investors or making a profit in the wealth management sector. I'm glad we didn't take no for an answer.
Turning the tide
We got the initial funding, moved the company to its London HQ and set about building the UK's first online discretionary wealth management business. It's been a solo ride – until now. We've thoroughly enjoyed being the trailblazer and I'm delighted we've attracted so many customers as well as awards and industry recognition for what we've done. To prove the early doubters wrong is a fantastic motivator too, of course. But it's also been, on occasions, a struggle to make ourselves heard; a sometimes frustrating effort to plough that lone furrow. With new entrants to the market now following our lead we really do welcome both the competition and the additional impetus for positive, revolutionary change that we feel is necessary to transform this industry for the good of the customer.
Future vision
But as the landscape changes, the challenges for Nutmeg remain largely the same. We were the first and we need to keep on being the first. As we launch new products, such as the personal pension service we're currently developing, our ambition is to make sure we stay ahead of the competition and continue to improve the features of our portfolio management service that have been so popular with our customers to date.  That means it must be incredibly simple, responsive, relevant and transparent. That's not easily done with a pension product as there are, of course, so many regulatory considerations, tax rules and multiple layers of financial profiling to be factored in. However, we have a fantastic platform from which to grow.
As others enter this space they'll realise it's not a quick fix or a simple bolt-on to their existing web site or operational unit. It takes a lot of time listening to customers and learning what they really need in order to get it right. Ultimately though, I hope that meeting the customer need is where the industry is focused. If Nutmeg, and all the other companies now making a bee-line for the direct-to-consumer discretionary market, do indeed continue to focus on delivering innovative products that truly satisfy and delight customers, then this industry is in for a very bright future, of which I sincerely hope Nutmeg shall not just be a part of, but lead from the front, for many years to come.
Risk warning
As with all investing, your capital is at risk. The value of your portfolio with Nutmeg can go down as well as up and you may get back less than you invest. Pension rules apply and tax rules may change in future. If you need help with pensions, seek independent financial advice.