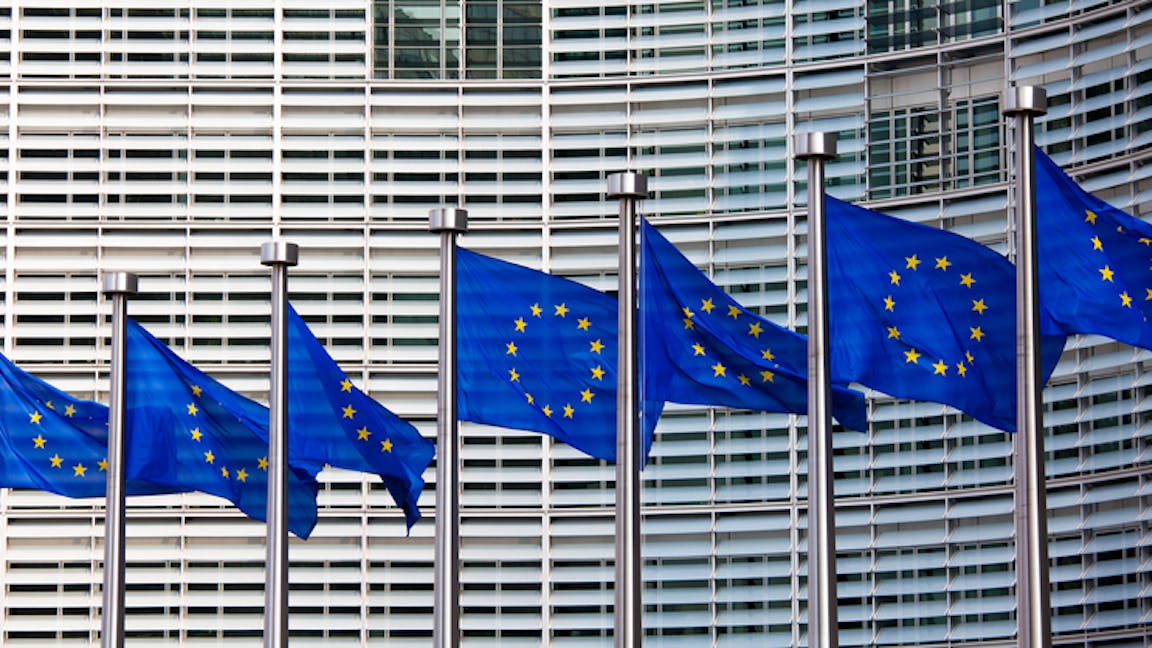 On 21st March Prime Minister, Theresa May, asked the EU for an Article 50 extension until June 30th. They declined, instead giving the UK two options.
First, if the Withdrawal Bill is ratified by parliament before the March 29th deadline, then the UK will have until May 22nd to pass all necessary legislation.  However, if the deal does not find passage through parliament before the March 29th deadline, then the UK would only have until April 12th to propose a way forward.
Before the PM's bill can be presented a third time
A parliamentary amendment means that on Wednesday 27th, parliament will take control of business through a series of non-binding indicative votes. This process will reveal if any of the back-bencher proposals commands the support of parliament. Indicative votes are likely to include:
Second referendum
Article 50 cancellation
Remaining in customs union
Remaining in EEA.
We do not expect any of these to command majority support. In which case, Prime Minister May will hope to be able to present her bill a third time. We use the word "hope" because the Speaker of the House, John Bercow, has refused a third vote unless circumstances have materially changed. The prime minister will be hoping that the inconclusive indicative votes, together with the new deadlines imposed by the EU will represent such material change.
Can the PM get her deal passed?
The PM has said in Parliament this week that she will not allow a "no deal" exit unless it is endorsed by parliament, in the full knowledge that no such endorsement will be forthcoming.
The PM's strategy perhaps is that the DUP and ERG will be denied their desired no-deal exit and be faced with two choices. Either they must back the PM's deal as a compromise package, or risk the whole of Brexit being abandoned through …
… a long extension that will require extra EU budget payments and the U.K. participating in the May 23 European Parliament elections.
… a second referendum that risks overturning the Brexit vote.
… a collapse of the minority government, conservative leadership chaos, and a probable general election that might see the DUP and Conservatives punished by the electorate for mishandling Brexit.
What if the vote fails a third time?
However, there is also a chance that the Withdrawal Bill is declined for a third time. That will give two weeks where a number of things could happen.
Further possible successful indicative votes on a way forward. But these are not binding and there is no guarantee that any follow-up legislative bill will be passed.
Longer extension period. But in a longer extension, the EU will not negotiate with backbench committees, only the prime minister. And so May must resign to allow negotiations shaped around any future indicative vote.
The ensuing leadership struggle could destabilise the Conservative party, potentially opening the way to a new election or a second referendum.
Market implications
We believe that "no-deal" is the least likely outcome.  It has been ruled out by the PM and is not supported by parliament.
We further think Theresa May's deal and the softer alternatives being tested under indicative votes on Wednesday all have similar directional market impacts, although these would be even more marked in a second-referendum scenario. We expect the market impact would involve stronger currency and higher bond yields that are both still pricing for a harder type of Brexit. As well as this, better performance of small and middle-sized stocks compared to larger ones. The latter suffer markdown on their overseas earnings when the British pound rises.
Meanwhile, prospects for a Labour government are higher unless Theresa May gets her deal through. A Labour government, will have its own different impact in UK asset prices and the currency, and we will need to assess the risk if the scenario arises. But the potential prospect of an early election will not be lost on the hard Brexiteers, and may form part of their motivation to finally acquiesce to support the withdrawal agreement.
Risk warning
As with all investing, your capital is at risk. The value of your portfolio with Nutmeg can go down as well as up and you may get back less than you invest. Past or future performance indicators are not a reliable indicator of future performance.