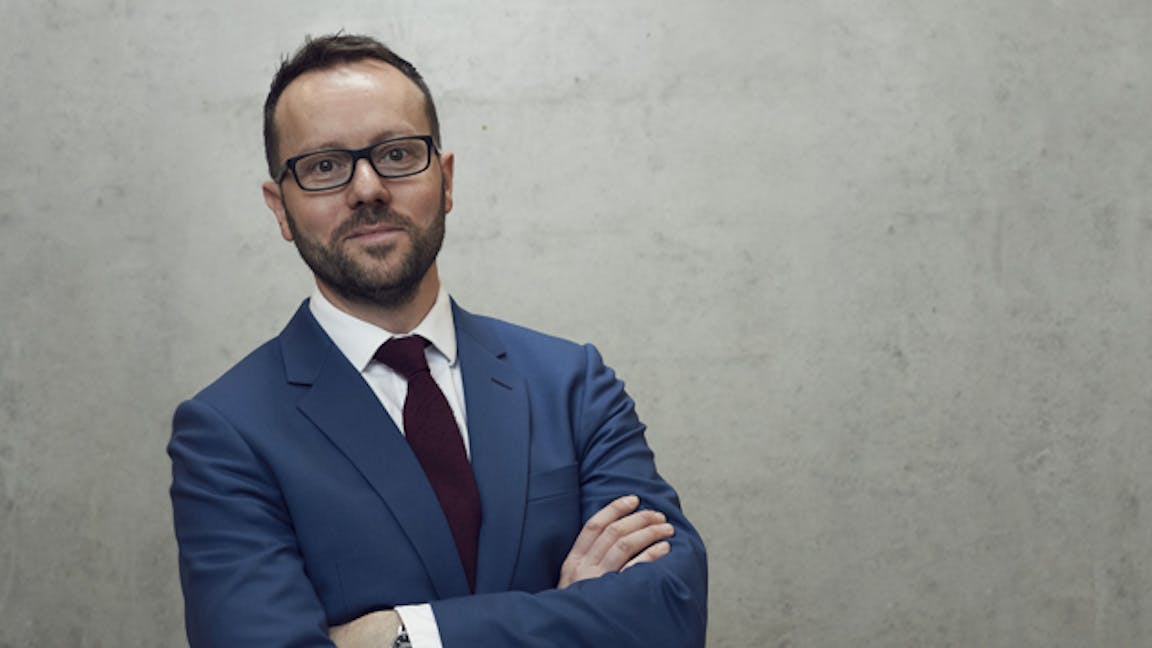 Martin Stead, chief executive of Nutmeg, has been recognised for his work as a role model and champion of diversity by appearing in this year's OUTstanding 100 LGBT+ Executives List. We think this achievement reflects the open and inclusive culture we have cultivated here at Nutmeg.
Since 2013, the annual OUTstanding lists have recognised the efforts of lesbian, gay, bisexual and transgender people who have achieved success in their careers and helped to create inclusive workplaces for other LGBT+ people. Formerly presented by the Financial Times, this year the lists are supported by Yahoo Finance.
As a gay man, Martin has written about how important it is to create a workplace that is open and welcoming. Outside the office, Martin volunteers as a facilitator and role model with Diversity Role Models, an organisation that sends successful LGBT+ people into secondary schools to help tackle homophobic and transphobic bullying.
Martin also acts as a mentor with EMpower and provides an LGBT+ and ally's perspective as a board member of CMI Women, a network within the Chartered Management Institute that promotes a better gender balance in business.
Why diversity and why now
Martin says he was motivated to be more vocal about his sexuality after feeling pressure to go back into the closet during external meetings – for instance, when business contacts assumed he had a female partner.
Having become the chief executive of Nutmeg in 2016, Martin felt it was important to be more vocal about the fact that being gay is not a barrier in professional life – and to send a message to Nutmeg staff and customers that it's OK to bring your whole self to work.
Nutmeg has taken various measures to help create an open and inclusive workplace. These include recognising Pride month by putting up items about LGBT+ history around our office in Vauxhall so that employees can learn about crucial events such as the Stonewall riots and the decriminalisation of gay sex in Britain.
The office in Vauxhall also has gender-neutral toilets, as well as conventional male and female facilities, to ensure that transgender or non-binary people can choose the option that is most comfortable for them.
Outside of work, Nutmeg has a lively LGBT+ social society that often organises after-work events, particularly in nearby queer venues such as the Royal Vauxhall Tavern.
Diversity in business – there's much still to do
Of course, Nutmeg is only one firm and across the professional world there is still a long way to go before LGBT+ people are fully supported and respected. Financial services in particular is known for lacking diversity. The City of London has a reputation for being dominated by well-educated white men in suits, and for marketing products and services at customers who resemble that same stereotype. Unfortunately, the upshot is that many people are excluded from financial services because they do not feel their needs are being met.
At Nutmeg, we hope to use our power as investors to help promote change. For example, we work with the data provider MSCI to offer our customers a socially responsible investment style. One of the ways MSCI scores companies and bond issuers is on gender diversity, but other forms of diversity – such as LGBT+ representation – are not currently included in the scoring process. We would like to see more data collected about other diversity criteria, which would allow our socially responsible portfolios to tilt their investment towards companies whose workplaces are inclusive towards LGBT+ people, for example.
This is one of the ways in which Nutmeg hopes to contribute to a more open and inclusive society.
Risk warning
As with all investing, your capital is at risk. The value of your portfolio with Nutmeg can go down as well as up and you may get back less than you invest.