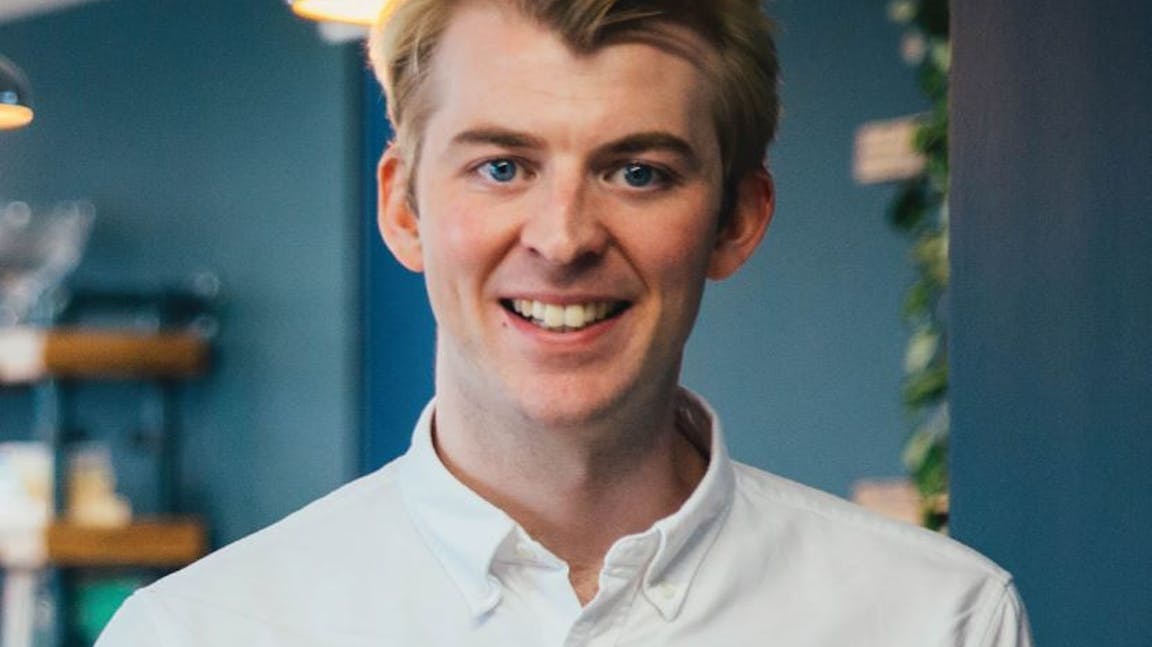 As part of our series featuring founders and CEOs, we caught up with Oliver Bridge, founder and CEO of Cornerstone, a men's subscription personal care brand. Here's what he had to say about challenging complexity in the shaving segment and the importance of doing business in a socially responsible way. 
Tell us a bit about your background, and how Cornerstone came into being.
Well, I started out in business at a young age – my first e-commerce store launched when I was 15, selling large shoes – inspired by my big feet! After leaving university I worked as an 'innovation consultant' with household brands such as Lemsip and Dettol, helping them develop new products and then I joined a venture capital fund where I was tasked with investing into technology and e-commerce businesses.
Whilst working in finance I needed to shave for work every day and I soon realised that not only was shaving a painful and uncomfortable process to go through each morning, but the process of queuing up in Boots to get ripped off for expensive razor blades wasn't much fun either! That's when the fabled 'eureka' moment struck, and I realised there was an opportunity to develop a shaving range that gave you a smooth, comfortable shave and also removed the need for you to actually go to the shops by launching the brand as a flexible subscription service.
After validating this concept through informal conversations with friends and family I felt confident there was a real need there and that I could make it work – I started Cornerstone about a year later at my kitchen table with a £5,000 start-up loan. Today we have a team of 25 in our London HQ, we have had 250,000 customers join us since we launched, and earlier this year we shipped our millionth order! To add to that, we have since branched out from shaving at the request of our customers – our range now spans across skincare, dental, vitamins, erectile dysfunction and hair loss products.
We know that one of your big drivers to launch Cornerstone was how complex the men's shaving category had become. Complexity is something that Nutmeg continues to fight in the investment world – how do you think Cornerstone's simplicity has helped it become so popular?
Everything we do is geared towards making it as easy as possible to look and feel great – from the deliberately small size of our product range (we only have one deodorant, one razor, one shampoo etc), the ease of using our website, our responsive customer care team, the thoughtfulness of our packaging, easy-to-read product instructions and clean, simple branding.  
Many other brands in our sector try to bamboozle consumers with all sorts of dubious product claims, complex pricing structures, fancy packaging, sly marketing tricks and dodgy T&Cs. Frankly, we think that it is a load of rubbish and we wanted to be a complete breath of fresh air to the men's personal care market. I think consumers really appreciate that authentic, honest, simple approach – after all, they have more important things to worry about than shopping for razors and moisturiser!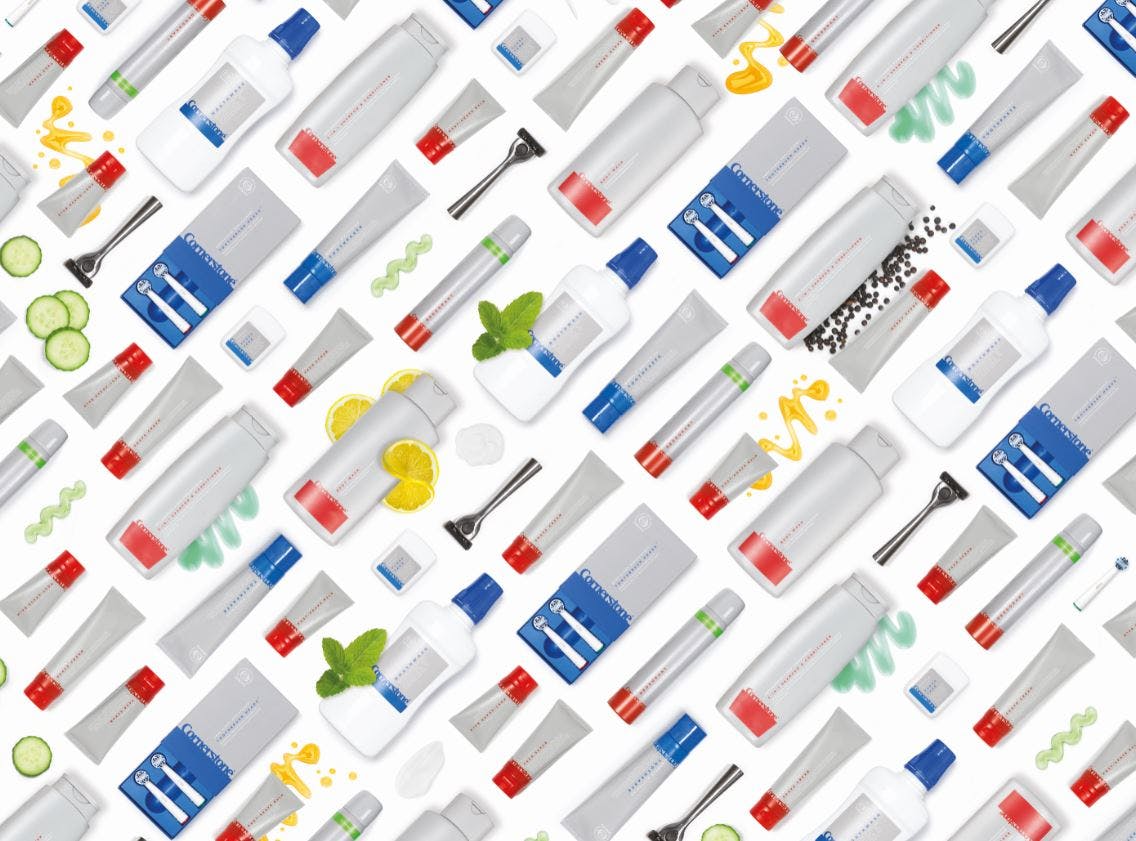 Subscription models are everywhere at the moment. Nutmeg doesn't offer a subscription, but we do encourage customers to contribute regularly as itat the moment. Nutmeg doesn't offer a subscription, but we do encourage customers to contribute regularly as it. Nutmeg doesn't offer a subscription, but we do encourage customers to contribute regularly as it's great investment practice. Do you think we're starting to reach a saturation point for the number of subscriptions people are willing to maintain? And how do you think Cornerstone can continue to add value for subscribers?
Yes, we are certainly reaching saturation point! The explosion in the number of subscription companies out there is being driven by entrepreneurs and investors thinking it is a really profitable business model, rather than companies actually taking the time to consider whether a subscription is a more convenient or useful way to sell their products or services from the customer's perspective.
As the novelty of subscription wears off in the coming years, consumers will likely retreat back to those services that are the most useful or best value. Netflix and Spotify I suspect have earned their place in most people's repertoire because they are such fantastic value for money when compared with the cost of maintaining your own music or video library of the same scale. For Cornerstone, we allow you to avoid shopping for, or even thinking about shopping for any of your toiletries products (thanks to our large range spanning shaving through to erectile dysfunction medication), by simply clicking a button in an email once a month – I'm confident that the time and money we save our customers will also ensure that we're one of the lucky few services they continue to stick with.
Investing has changed beyond all recognition since Nutmeg launched in 2012. How has the men's shaving category changed in the time that Cornerstone's been around, and how do you see it developing over the coming years?
What's quite fascinating is that the shaving market hasn't really changed that much! The market is still dominated by two very large companies who tend to over-charge customers and supposedly 'innovate' their products by adding lots of unnecessary features that allow them to put a 'new' sticker on the packaging each year but which don't actually give you a better shave. Most sales are still done through bricks and mortar stores.
For sure, we have been joined in the UK subscription shaving market by both Harry's and Dollar Shave Club, but we are still the UK #1 in the online sector in terms of market share, so, whilst the online space is growing healthily, we are all still just a small segment of the overall market, so there's plenty still to go for!
The factors that have made us successful in the last few years are still very much present – in the main, men still don't enjoy shaving, and buying razors is a confusing and inconvenient process, and to top it off, over-charging for over-complicated products is more prevalent than ever before. As long as those conditions persist, there will be a promising environment for us to continue growing.
At the end of last year, we launched our socially responsible portfolios, which use data to make the investing process more transparent. What's your view on social responsibility in your category,  to make the investing process more transparent. What's your view on social responsibility in your category,  to make the investing process more transparent. What's your view on social responsibility in your category, to make the investing process more transparent. What's your view on social responsibility in your category, and what are you doing to keep Cornerstone as environmentally sustainable as possible?
We have done a fair bit to reduce the environmental impact of the business – for example all of our cardboard packaging is made from recycled paper, we automatically 'bundle' products to minimise the number of parcels we send out each month and we source from UK suppliers wherever possible to reduce the carbon footprint of our supply chain. We were also well ahead of the curve on plastic microbeads – we have never had them in our products, whereas some larger companies waited for the ban to come in place before removing them from their formulations. But we're not perfect for sure – we're still working on two key items – firstly how to reduce or replace plastic in our cosmetics packaging and how to cost-effectively recycle razor blades.
If you'd like to give Cornerstone a try and experience a smooth, comfortable shave each morning, you can get £10 off your first box at cornerstone.co.uk/nutmeg.
Risk warning 
As with all investing, your capital is at risk. The value of your portfolio with Nutmeg can go down as well as up and you may get back less than you invest.