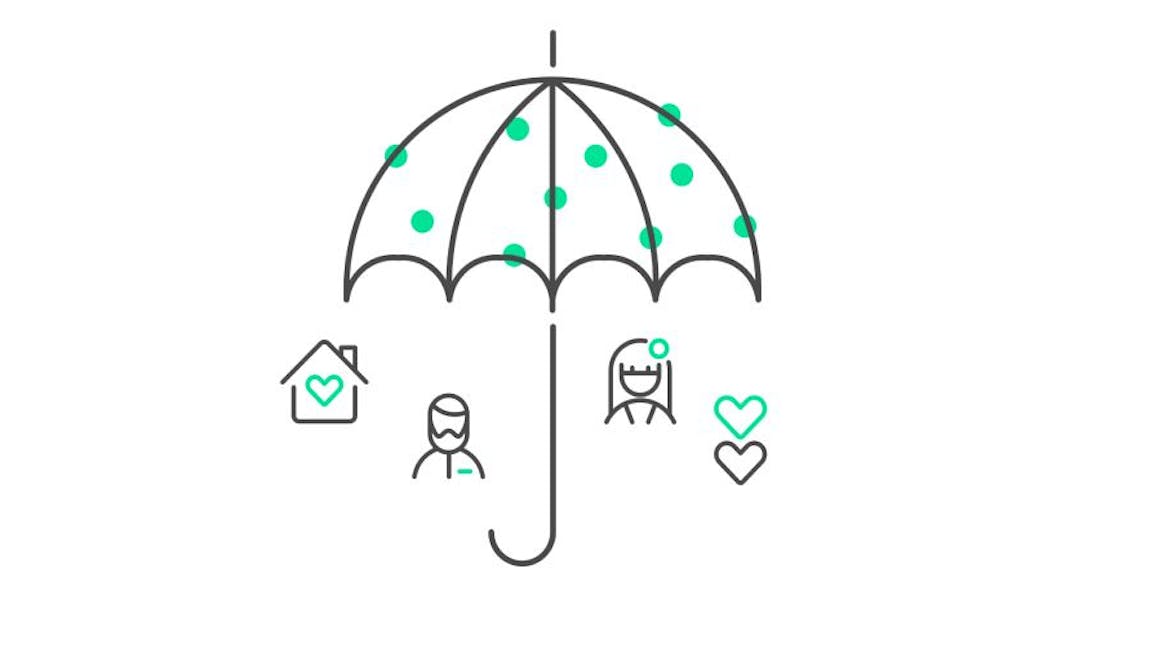 Are you someone who has never quite got round to sorting out life insurance, but think you probably should? You're not alone. Most people don't know where to start with it or if they even need it. If they do think they need it, they may not know how much cover they should get or whether the cover they get through work is enough.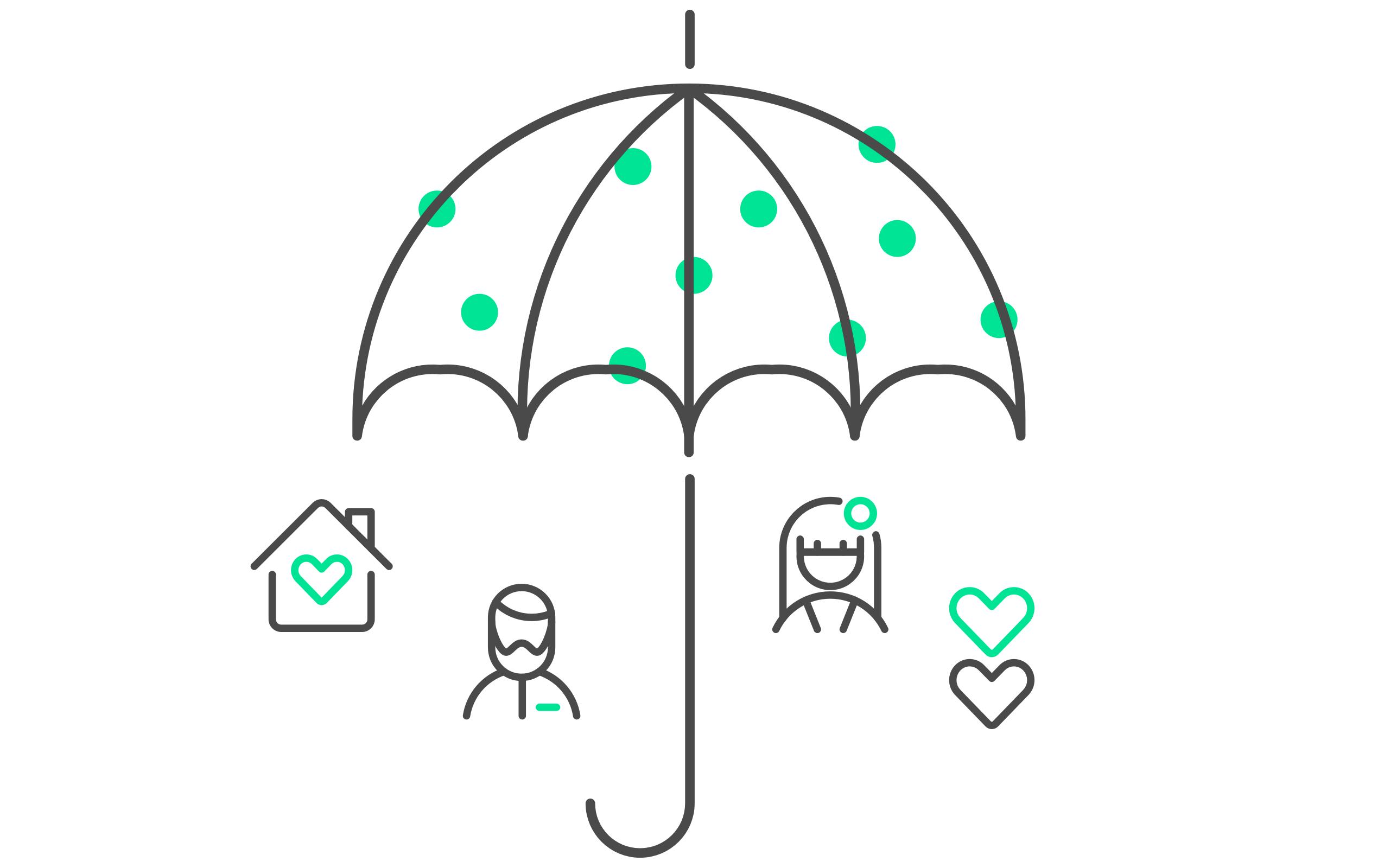 This blog is meant to be construed as purely informational and does not constitute financial, legal or tax advice. 
The other difficulty is the buying process, which is usually clunky, long-winded and out-of-date (think loads of paperwork, phone calls and old-school pushy sales). What's more, people tend to assume they should buy through an independent financial adviser, because working out what you need is tricky. It's not surprising that most potential customers are quick to give up, thinking they will sort it out tomorrow/next week/whenever they have time to work it all out. 
The good news is that technology can help. Below, we've rounded up the most commonly asked questions and answered them in a simple way – to help you make sure you're in the know before you get yourself covered. 
What is life insurance?
Put simply, life insurance is a policy that pays out if you die. If you take out life insurance, you pay a monthly premium in return for a lump sum that can be passed on to your loved ones – usually your partner, children or family – in the event of your death. The policy offers financial protection to those closest to you if the worst happens. 
How does it work?
When buying life insurance, there are three things you need to decide: what type (we'll come back to this in the next question), how much (the amount paid out if you die) and for how long (i.e. how many years you want to be insured for – this is what's known as the 'term'). Based on these and other factors related to your health and lifestyle, you'll be quoted a price that you'll pay monthly for the term of the policy (10, 20, 30 years, etc.). 
How does it pay out?
The amount paid out depends on the three factors we looked at in the previous question – type, amount and term. The amount and term are simple to get your head around: they're just about how much you are protecting, for how many years. 'Type' changes the way the policy pays out: level pays out the same amount over the policy term; increasing pays out gradually more; and decreasing pays out gradually less. Deciding which type is right for you depends on what you need it for. The question to ask is, will the amount you need to protect always stay the same over time, or will it go up or down? 
Who needs life insurance?
 Life insurance is ideal for anyone who has dependents – in other words, another person (or people) relying on them financially – or big financial commitments. Typical examples include: 
Having a partner. 

If you have a partner, it usually means you have shared financial plans for the future, or even shared debt. Life insurance is a good way to make sure that, if you died, your significant other would be able to keep up with the everyday expenses fundamental to the way you live.
 

Having children. 

If you've got kids, you have a sure-fire reason for getting covered with life insurance, because it protects them financially if you're no longer around. The idea is to cover the amount of money that would support them until they're old enough to support themselves.
 

Having a mortgage. 

A mortgage is likely to be the biggest debt you'll ever have, so protecting this is also a no-brainer. Life insurance could be used to pay off the mortgage if you died – and if you have a family, they can carry on living in the home, mortgage-free. 
Is it expensive? 
Life insurance is usually much cheaper than people expect – especially if you buy it when you're young, fit and healthy. You can get hundreds of thousands of pounds' worth of cover and pay monthly premiums of less than £10 a month. It's an affordable way to protect what matters. 
I've already got savings and investments – do I still need it? 
Life insurance offers a unique kind of protection. For that reason, many people choose to take out a policy in addition to savings and investments. The reassurance of knowing their family are protected can encourage policy holders to enjoy more of their wealth while they are alive. Life insurance is a simple way to protect the lifestyle of the people closest to you.
Helping you buy life insurance
It goes without saying that the death of a loved one is tough, but the right amount of life insurance makes sure there's no financial struggle on top. It alleviates the burden in a simple, hassle-free way. For younger people in particular – those in their 20s, 30s or 40s – it's the most logical way to protect your loved ones in case the worst happens. 
Just as Nutmeg has made it easier for people to invest in their future online, our affiliates at Anorak are doing the same for life insurance. They use technology to help you work out what you need, before matching you to the most suitable policies on market. 
Take Anorak's free online assessment to find out what you need to protect and get life insurance quotes matched to your needs. 
This blog has been written in collaboration with Anorak. As part of our affiliate agreement, Nutmeg receives a commission payment for every successful life insurance policy purchase arising out of this blog. Nutmeg is not involved in the actual purchase of the insurance product and the information outlined above does not constitute financial, legal or tax advice.