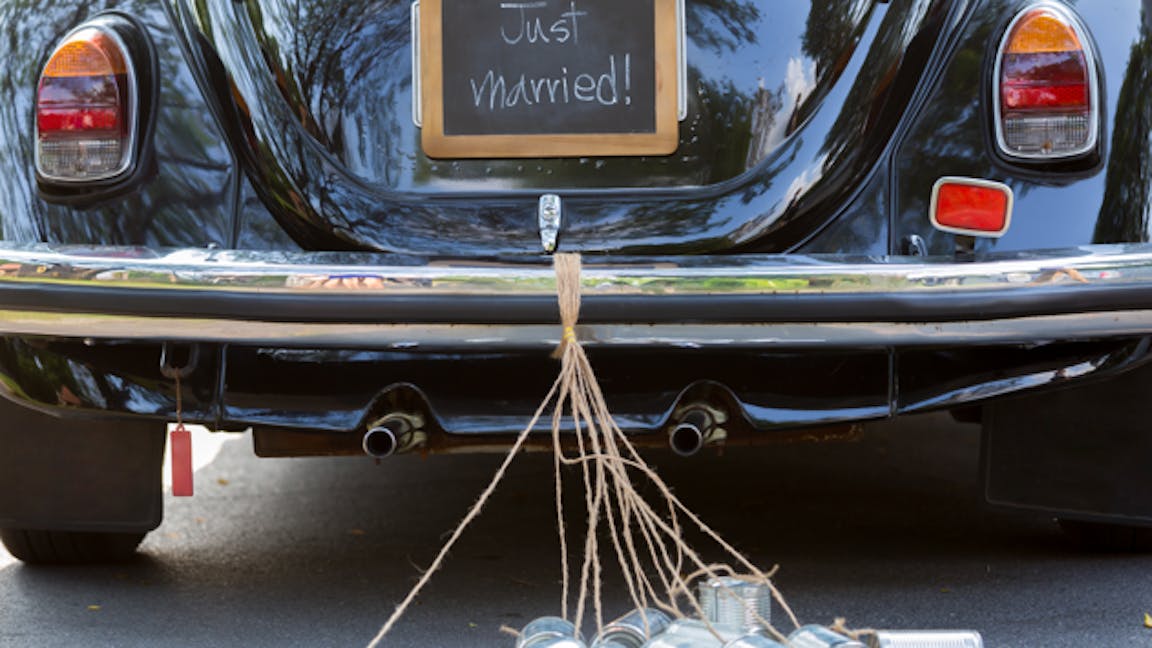 Wedding costs can mount up easily – here are our top five tips to help you manage your budget and save for your dream wedding.
Now that spring is here, we've officially entered the 2017 wedding season. And as everyone knows, weddings are an expensive affair.
Research suggests the average cost of a UK wedding is now a whopping £25,090. Of this, the two biggest costs are venue hire and the honeymoon, with couples spending on average £3,738 and £3,366 for these two items respectively.
Given that nowadays over a third of couples foot the bill themselves, it's important to think about how you're going to save you for your wedding as soon as possible. However, despite the high prices, with a careful strategy you can successfully budget for the wedding of your dreams.
1. Create a budget
The first thing to do is to create a budget and list all your wedding expenses – it needs to be as comprehensive as possible. Once you've completed your budget, it's important to stick to it as closely as you can.
2. Call in some favours
Take advantage of any talented friends or connections that would be willing to offer any services they can provide as wedding gifts. The industry is notoriously expensive, so anything you can do to cut costs could go a long way.
3. Do the maths
Once you have an idea of how much you expect your wedding to cost, work out how much you're going to need to save each month to reach your budget. Or, if you know you can only save a certain amount each month and don't yet have a date in mind for the big day, you can figure out how long it's going to take you to hit your target amount.
4. Build in some discipline
To make sure you stay disciplined when saving for your wedding, you could set up a joint account with automatic standing orders to transfer regular savings contributions. Figure out how much you'll need to pay your suppliers and when they need to be paid – this should help you to stagger your costs and make sure you're saving enough in the right months.
5. Start saving
It goes without saying – the sooner you start to save, the faster you'll reach your goal.
How and where you save will depend on your personal situation, but some of the more popular options include setting up a separate pot within your existing bank account or setting up a brand new joint savings account. When looking at your cash savings options, remember to see how much interest you can earn – every penny counts.
Your wedding – a long-term investment?
If you're the type of person that likes to plan way in advance, instead of just saving for your wedding, you could choose to invest your money.
But remember, investing is a long-term strategy and we don't recommend investing for any period less than three years, so this is better suited to those with a longer engagement. In fact, even if you're not yet engaged but you know you want to get married one day – why not set up a wedding fund now?
The longer you invest your money for, the more it's likely to grow, as you maximise the benefits of compound returns.
Furthermore, if you choose to invest in a stocks and shares ISA, your savings will be tax-efficient. Given your annual ISA allowance is £20,000, this could be a good option for the prudent wedding saver. Use our stocks and shares calculator to discover your potential returns.
Risk warning
As with all investing, your capital is at risk. The value of your portfolio with Nutmeg can go down as well as up and you may get back less than you invest. A stocks and shares ISA may not be right for everyone and tax rules may change in the future. If you are unsure if an ISA is the right choice for you, please seek financial advice.