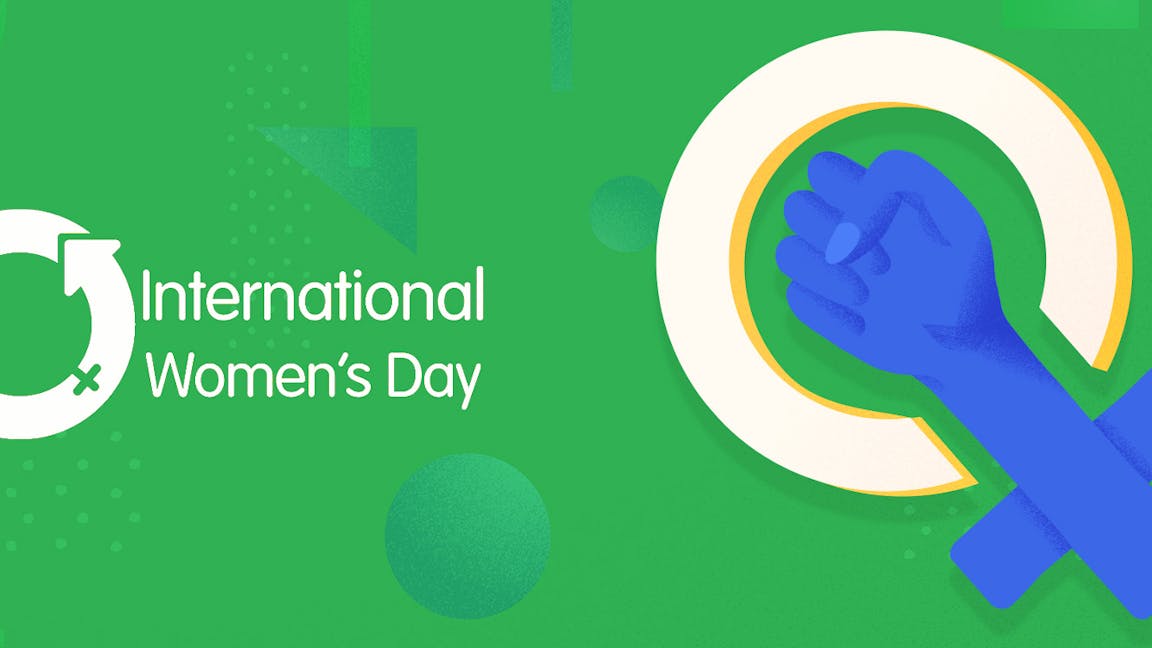 There are so many painful truths around women and investing that it's difficult to pick just one. But how about this: there are more funds in the UK run by men named Dave than there are by women. To mark International Women's Day, we take a look at five ways the industry is failing female investors.
Unprofessional behaviour among 'professionals'
Investment as an industry – even today – still hasn't shaken its reputation as "pale, male and stale". As a result, many female investors are treated very differently by so-called professionals.
According to the WealthiHer Report, over a third of women said they had been patronised in their experiences with the industry. Worse, research by King's Business School found that advice given to high-net-worth individuals was skewed depending on the gender receiving it.
As mentioned in our blog questioning whether pension advice could do better for women, male advisers are more likely to recommend higher risk investments to male clients. Even female advisers are inclined to see female clients as less in control of their wealth and score them lower on financial knowledge than men.
'Good investment behaviour' goes unrewarded
"Received wisdom"says that men make for better investors. Yet despite a Fidelity survey to show that people generally believe this to be so, the data shows the opposite may be true.
Warwick Business School conducted a study of 2,800 UK men and women investing with Barclays' Smart Investor and tracked their performance over three years. Not only did the women in the survey outperform the FTSE 100, they outperformed their male counterparts.
Digging deeper, men were more likely to take a risk on speculative, "lottery style" stocks. In contrast, women invested in funds with a track record, rather than take a chance on individual stocks. They were also less impulsive when reacting to sudden market swings¹.
A cold reception from the boys' club
Far fewer women participate in the financial markets than men, and yet the default approach is to sit back and wait for women to ask about investing. The above statistics aren't exactly inviting.
According to a recent study by YouGov, 45% of men said they felt confident investing some of their money, whereas the equivalent figure for women was just 28%. Twice as many men also believed they possessed a good knowledge of investments and the stock exchange versus women. This, despite the above studies to show that women often make for better investors.
Is investment 'confidence' merely arrogance by another name?
These figures surely aren't helped by a lack of representation in the field. For more on this, read our interview with Bev Shah, who for years has campaigned for more gender diversity in fund management.
The female investor story simply isn't being told
Women can be left feeling like investing simply isn't for them. A perception not helped by a reluctance to engage women on the merits of investing.
In the same YouGov study, less than half as many women as men said they had a "good knowledge and understanding investments and the stock exchange". Only one in four said they felt well informed about the pros and cons of investing.
This lack of confidence around investing is perhaps partly why women generally favour cash savings over investment, according to HMRC statistics. It may also be why just 13% of women hold a stocks and shares ISA, compared to 21%of men.
Our concern is that a predisposition towards cash savings products could actually be making many women poorer.
Socially responsible investing has developed too slowly (perhaps it wouldn't if women were in charge)
According to the WealthiHer report, female investors, at least more so than their male counterparts, recognise that investing goes beyond a simple transactional relationship. Still, socially responsible investing has been slow to develop.
Of the WealthiHer sample, as many as 65% placed a heavy emphasis on ethical investments. At Aberdeen Standards Investments, one in four women liked the idea that their investments could make a meaningful difference to the world.
This is no surprise to us at Nutmeg, where we see a greater proportion of our female investor base choose socially responsible investing.
What we're doing about it
At Nutmeg 35% of our investors are female, while fewer than one in four women in the UK hold an investment product. We want to go further. After all, research shows that women do make for better investors…
Sources
Our own figures second these findings. After a particularly rocky day in August, female Nutmeg investors were six times less likely to withdraw their money in the subsequent four-week period than men. Our investment team tells us this is "good investment behaviour".
Risk warning
As with all investing, your capital is at risk. The value of your portfolio with Nutmeg can go down as well as up and you may get back less than you invest. Past or future performance indicators are not a reliable indicator of future performance.Tax treatment depends on your individual circumstances and may be subject to change in the future.