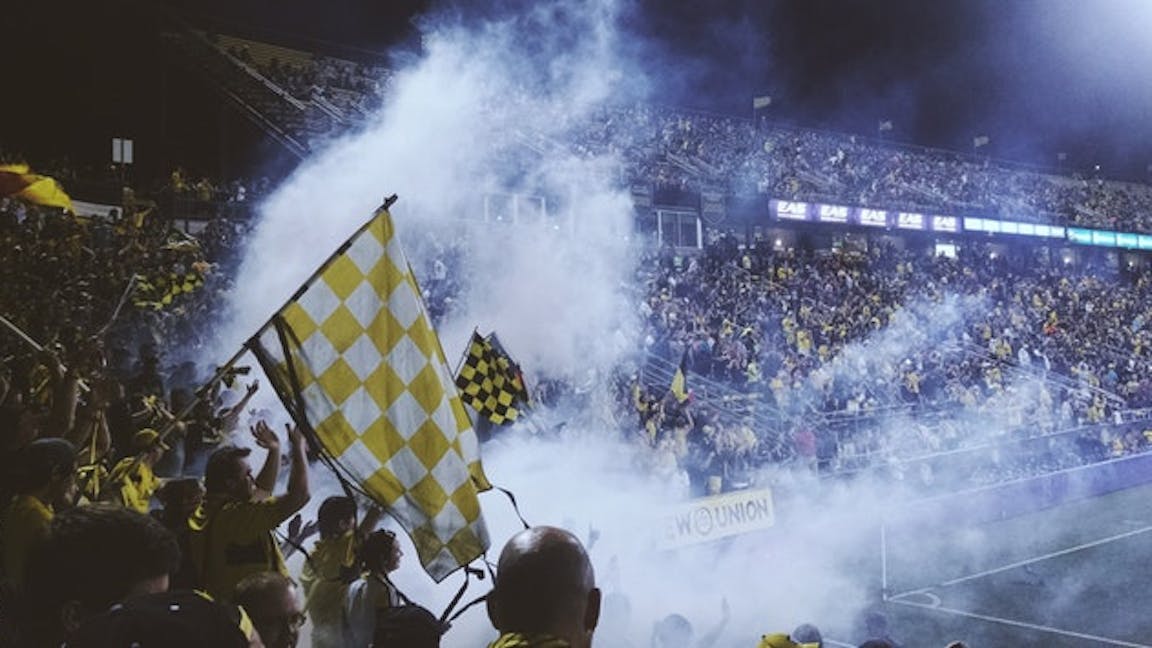 This week sees the start of the 2018 FIFA World Cup in Russia, with 32 nations from across the globe coming together to compete for the coveted trophy. Not present this time around though, having failed to qualify, will be team USA.
The United States' absence from the World Cup could be seen as symbolic at a time when the US finds itself increasingly turning inward and at odds with the rest of the world when it comes to its trade relationships.
Half-time in the US President's term
As we approach the midpoint of the Presidential term later this year, the Trump administration continues to open up new fronts in its battle with major trading partners away from home, whether in North America, Europe or Asia.
Meanwhile, at home, members of congress remain divided as to the administration's approach to trade. Congress is currently attempting to push through legislation that would block Trump from using national security as a reason for tariffs without their approval, though it is unlikely to be successful.
In addition, former top economic adviser Gary Cohn has cautioned that any trade disputes could undermine the benefits of the tax reform approved in late 2017. The importance of the US midterm election in November should not be understated, and the Democratic party will be hoping to leverage any fall out from trade relations to its advantage.
The West-East derby match rumbles on
Relations between two of the world's economic heavyweights, the US and China, continue to remain frosty with the US likely to announce further tariffs against China in the coming days. The US is highly likely to impose around 0bn of tariffs on Chinese goods, despite the opposition of industry groups, US businesses, and the companies whose products are among the 1,300 product categories listed as part of the tariffs proposed earlier this year.
China has promised to respond to any tariffs imposed and has warned the US not to take a path that would result in 'mutual loss', having pledged earlier this month to purchase up to 0bn of US farm, manufacturing, and energy exports should tariffs not go ahead during discussions with US commerce secretary Wilbur Ross. While we are far from the all-out trade war expected by some, China had hoped to avoid any further escalation in trade disputes with the United States. But now it stands ready to equalise with tariffs of its own should it need to.
The Trump administration's unorthodox approach to negotiations has scored some results. Most notably, despite repeatedly tackling Kim Jong-un on Twitter, Trump seems to have brought North Korea in from the sidelines. But investors remain concerned that the President may yet find himself caught offside with his stance on trade.
NAFTA is going to extra time (and possibly penalties)
As we said previously, time is of the essence with NAFTA negotiations. However, recent negotiations have become increasingly fraught, not least because of tensions between the US and Canada at the most recent G7 meeting. As the widely accepted pre-Mexico election deadline of June 30 approaches, it would appear the negotiations are heading for extra time.
Amazingly, FIFA also announced this week that a joint 'united' bid from the United States, Canada and Mexico had won the right to host the 2026 World Cup. All three economies stand to benefit from the boost to tourism and investment, again a symbolic representation of the advantages that can be gained by playing as a team.
Further complicating matters for NAFTA negotiations, the Mexican elections are set to kick off on 1 July. The current front-runner in the polls, Andrés Manuel López Obrador, has previously called for negotiations to be suspended and has stated his intention to renegotiate any new deal that doesn't protect Mexico's interests.
The US midterm elections scheduled for November could also present a tactical headache for NAFTA. If the Democrats win further seats, they may seek to slow any approval of a new agreement. It's likely there will be significantly more jostling for political position and plenty of shirt-pulling before the final whistle is blown.
While no nation has formally stated its intention to depart from the agreement, with such a high level of economic integration between the three nations, any withdrawal from the current NAFTA agreement risks being seen as an own goal on the world stage.
Risk warning
As with all investing, your capital is at risk. The value of your portfolio with Nutmeg can go down as well as up and you may get back less than you invest.