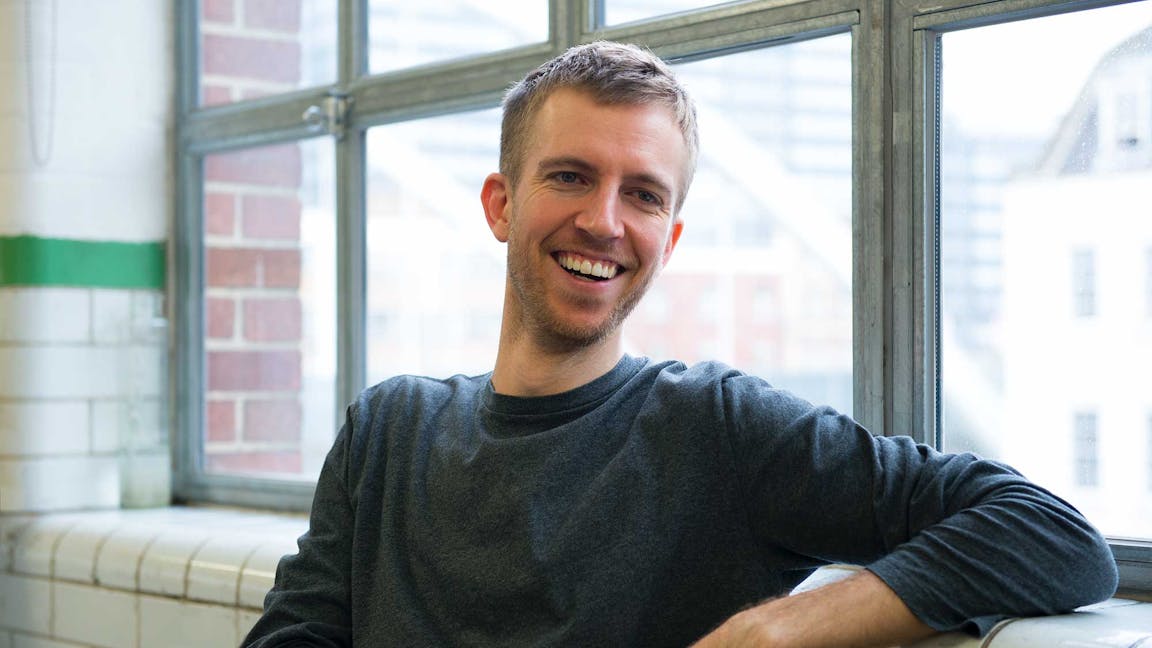 We talked to Romney, chief of staff at financial technology start–up Habito, about what it takes to do something completely new in the world of mortgages. Their latest product, Habito Go, brings speed and certainty to the home-buying process by arming first time buyers with more negotiating clout. Here's how they did it. 
So, you've just launched HabitoGo…
What we do as an online mortgage broker and lender is find and secure the best mortgage possible. But on top of helping you get the best mortgage, Go helps with every other aspect of buying a home too. It gives you a whole team of home-buying advisers, solicitors and property surveyors. We also give you a cash guarantee to turn you into the most powerful buyer possible. 
Where did the idea come from?
From an offsite strategy meeting in early 2019. We were discussing how difficult it is to be a first time buyer when you're competing against cash buyers who are far more powerful than you. We wanted to find a way to help first time buyers win. 
We already had a lending license from the Financial Conduct Authority (FCA). So that puts us in a unique position: to understand what our customers need that's missing from the market, then build new products to match those needs. 
The idea for Go started with cash as the emphasis. But we quickly realised that what first time buyers value even more is the support around buying a home. We realised we needed to build a service that incorporated negotiation, valuation and conveyancing at its heart. 
How did you know Go was a good idea?
Intuition and instincts can be powerful. But research, data, and talking to customers is even more powerful. When you're creating a new product, research should be your starting point, rather than the afterthought.  
While we were thinking about what Go could be, we were sure to test our assumptions at every step. We did quantitative and qualitative research to learn more about our customers' experiences and understand their pain points, that way we could frame the opportunity for Habito Go in the right way. We ran online surveys [1] across the nation, held focus groups in our office, and spoke to lots of customers one-on-one. 
Our findings: 
20% of first time buyers had to put in an offer on three or more properties before they were accepted 
34% of London homeowners took six months or more from initial offer on a house to moving in 
46% of prospective home buyers are resigned to it being "a long and drawn-out process" 
Sellers are more likely to accept an offer from chain-free (57%) and cash (34%) buyers, as well as those willing to move quickly (34%) 
One in five homeowners didn't end up with the best house for their circumstances 
One in five homeowners felt "completely powerless and unable to take control" at times 
We built Go on these insights, and kept research at the heart of our development process. 
We even ran a week-long sprint, where we asked our team to reimagine how we could talk about Go from scratch – and tested the output with users as part of the sprint – which led to even more insight. 
That sounds like the Ideation Days we run at Nutmeg. We ask our teams to pitch an idea and build it in a week. 
That's exactly what this sprint was all about. It freed us up to explore things we hadn't considered before. 
So if I was trying to negotiate for my first property, what advice would you have for me on getting that right? 
It really depends on the housing market and what's going on with your seller, but there are a few general tips that might be useful. 
First off: don't reveal the maximum amount you can borrow, if you can help it. A mortgage in principle usually shows that maximum number, so be careful who you show it to. You can always ask your mortgage broker to put a smaller amount on there. 
Related to that, don't use your estate agent's broker. They'll know the upper limits of what you can borrow, which makes negotiating a lower price with that same agent near impossible. 
Finally, it can be hard but try not to let emotions dictate your decision-making. Falling in love with a home is a great feeling, but it can distort how you see a property. Before you know it, you end up bidding more than you're comfortable with. 
If you want extra support, try Habito Go. It's like having an expert in your ear, giving you insider knowledge on how to stand out as a buyer, how to make the best possible offer, and how to negotiate on price. 
Some of our Nutmeg customers might be interested in Go. Can you tell us who's eligible?
To qualify for Habito Go, you have to be: 
A first time buyer 
Between 25-55 years old 
Earning a minimum of £30,000 a year 
Someone with a healthy credit history 
Buying a home to live in (not let out) 
Borrowing up to £750,000 (with 20% or more deposit) or £500,000 (with 10% or more deposit) 
If you'd like to know more, or book a phone call with one of our Go specialists, head to habito.com/go. 
Sources 
[1] Habito conducted a YouGov GB/ UK Omnibus survey with a nationally representative sample of 2,000 adults (aged 18+) in May 2019 to learn more about the pain points homebuyers experience.
Risk warning 
This blog has been written in collaboration with Habito. As part of our affiliate agreement, Nutmeg receives a commission payment for every successful mortgage arising out of this blog. Nutmeg is not involved in the actual purchase of the mortgage and the information outlined above does not constitute financial, legal or tax advice. 
As with all investing, your capital is at risk. The value of your portfolio with Nutmeg can go down as well as up and you may get back less than you invest.