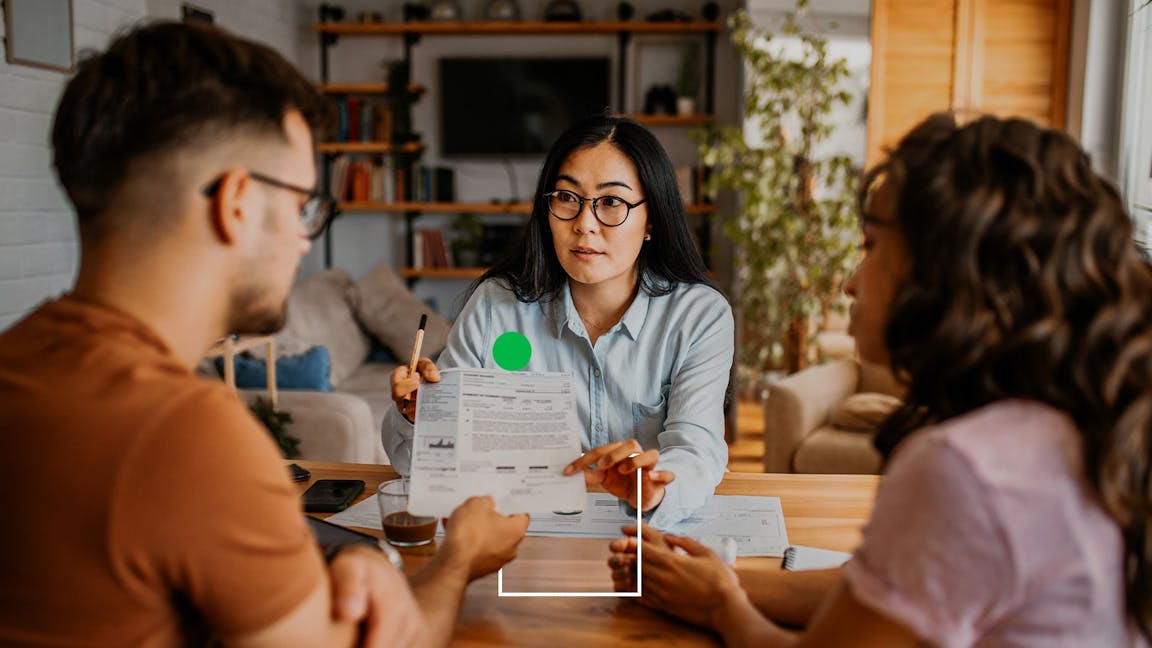 Getting your finances in order can feel like a daunting task, particularly when tax rules are changing. But, as the saying goes, a problem shared is a problem halved. Our qualified financial advisers always take tax considerations into account when making their recommendations to help you make sure you're on track for the future you want.  
What is the difference between financial advice and financial guidance?

 
We have a dedicated team of experts who offer financial guidance and restricted financial advice. But what's the difference – and how do you know which is right for you? 
With our financial planning and advice, you'll get a tailored financial plan based on our analysis of your income and your spending habits. It can help you structure your finances to achieve your goals, make sure you're saving enough for the retirement you want, and support you through significant moments in life. We'll also bear in mind UK tax considerations that could be mitigated when making investment choices.  Nutmeg's financial advice service is a one-off fixed fee of £575 (including VAT). 
"I am right alongside people during, or after, significant life events that can be overwhelming to navigate," says Holly Graham, one of our financial planners. "Understanding their needs and goals, I can then act in their best interest to provide recommendations. And I love when I hear from my clients that they have achieved the goals that we planned together," she continues.  
Alternatively, wherever you are in your investment journey, our free financial guidance service is also available to you. Whether you need some assistance understanding our different investment styles, choosing which wrappers may suit your objectives, or navigating volatile markets, we're on hand when you need us.  
So if you just need help deciding which product is right for you, or simply want to speak to someone about investing? Our free financial guidance can help you feel  confident and in control when it comes to investing in your future.  
Do I need financial advice?

 
As well as helping you map out your financial future and putting a structure in place for you to achieve your goals, our team can help with a variety of other matters or concerns. You may be thinking about investing for your children, how best to take an income in retirement, or how to manage an incoming inheritance. 
One area where our team can add significant value is making sure your investments are set up as efficiently as possible. As qualified advisers, they can evaluate your circumstances and make sure that you're making the most of your annual allowances and using the UK tax wrappers in the right way, so your investment strategy is tax efficient.  
Perhaps you have existing investments in different places – or multiple income streams from a variety of assets – and want to make sure that they are complementary. Or maybe you're thinking of selling down and consolidating your investments but want to make sure you do so in a way that will preserve as much of your wealth as possible.  
Tax can get technical quite quickly – which is why advice can go a long way. It can help you stay focused on the big picture – and the goals that matter.  
We can help you make the most of your 2023/24 tax allowances

 
The 2023/24 tax year has just begun, which means the way some investments are taxed has changed. 
Notably, the annual allowances for capital gains tax (CGT) and dividend income have shrunk, while the Lifetime Allowance charge (which was the 25% tax charge that would apply to pensions that exceed the LTA limit) has been scrapped. You can estimate how much you owe on your shares, second properties, and other taxable assets using our up to date CGT calculator.  
If you think you might use all of your ISA, pension, CGT, or dividend tax allowances, have existing investments that you think could be impacted, or feel that you would benefit from professional advice, our team may be able to help. Depending on your circumstances, for instance, you may wish to consider a different investment vehicle or strategy, time the sale of an asset, or evaluate your holdings before deciding what to do next. 
Making the most of your allowances and following a tax-efficient investment strategy can help you reach your goals faster. By preserving as much of your wealth as possible, it has a greater chance of benefitting from the power of compounding and keep your money working hard for you.  
"Growing and maintaining wealth isn't just about numbers on a screen, but a path to fulfilling your goals, whether that be achieving a dream retirement or purchasing a first home," says Paul Hillis, one of our senior wealth managers. "It's a privilege to help people get into a better position to meet their goals in the future." 
Risk warning

 
As with all investing, your capital is at risk. The value of your portfolio with Nutmeg can go down as well as up and you may get back less than you invest. Tax treatment depends on your individual circumstances and may be subject to change in the future. 
The information provided in this blog is intended to be an aid to decision-making and should not be relied upon as financial advice. If you are thinking about investing and need some help, please seek financial advice. Nutmeg's advisers are available if you need them, offering restricted financial advice.