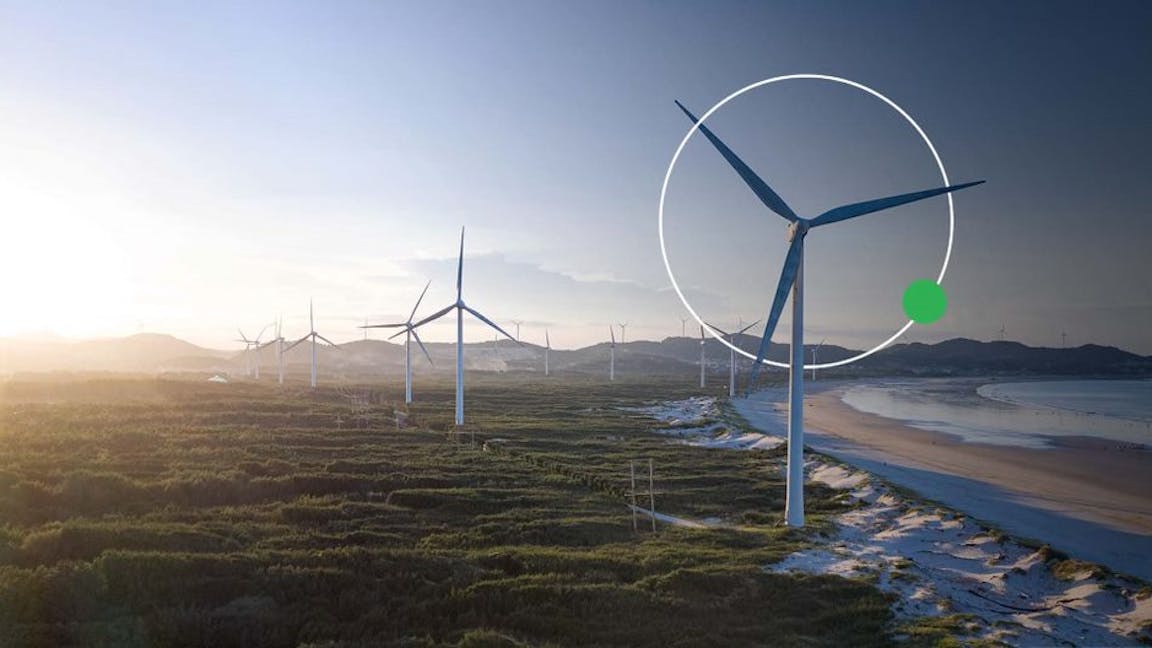 In line with Earth Day (22 April), with this year's theme being 'Invest in our planet', it's time to talk about the characteristics of socially responsible investing (SRI) and highlight the real difference that investors are making.  
While SRI spans a range of values across the widely used environmental, social and governance (ESG) themes, it's the environmental impact – particularly given the urgency around tackling climate change – that often hits home hardest. 
Many of us share a preference to invest in companies that are committed to being leaders in their industries when it comes to recognising the risks from climate change, to taking steps to ensure their business is resilient in this environment and who exhibit the right behaviours to sponsor wider positive change. Investors may also want to exclude companies and sectors that pollute or contribute to environmental harm from their portfolios.  
Commodities, from energy to agriculture and everything in between, understandably often attract the most scrutiny regarding adverse environmental impact. Nutmeg's socially responsible portfolios therefore direct investment away from companies with material revenue derived from fossil fuel-related activities, including through fossil fuel reserve ownership, power generation, and the production and extraction of thermal coal and unconventional and conventional oil and gas. 
As of the end of March 2022, the highest-risk Nutmeg SRI portfolio had 1.05% exposure to the energy sector, compared to 4.73% in our equivalent non-SRI fully managed portfolio – that's more than a 75% difference. Given this positioning, investors may not benefit to the same extent from short-term rallies in certain commodities, as we've seen recently, but a key facet of SRI investing is potentially profiting from longer-term change.  
The impact of socially responsible investing

 
It's clear that as investors ask more questions of the companies they engage with, and through SRI portfolios and managers, set out their own preferences, this is having a significant impact on global regulatory policy aimed at improving the environmental data companies and investors receive.  
For example, as recently as March this year, members of the US Securities and Exchange Commission (SEC) voted 3-1 on a new proposal that would require public companies to provide clearer estimates of direct and indirect greenhouse gas emissions.  
If approved, companies would have to obtain independent certification on estimates on the emissions from operations along with the energy they consume. The information would then be included in SEC filings, such as annual reports. 
In 2021, the European Commission brought into effect its rules on sustainability related financial disclosure, alongside its already published Action Plan for Financing Sustainable Growth.  
The UK regulator, the FCA, is also working on its own set of guiding principles for ESG disclosure, alongside an industry wide consultation for fund providers and advisers.  
Since their launch in September 2018, we have strived to offer our clients a clear and transparent view of the ESG alignment of our socially responsible portfolios, using independent data sets from a leading industry provider. For the first time, we've explored the collective impact of our client's choice to invest in our socially responsible portfolios when it comes to their carbon emissions ownership.  
Nutmeg's SRI community
To demonstrate the impact that the Nutmeg SRI community is having, we looked at the annual carbon saving when they choose to invest in a socially responsible portfolio, as opposed to equivalent non-SRI portfolios. The total is a massive 28,356 tonnes of CO2*. This number can be hard to visualise so we've illustrated it with four everyday examples*:

How we invest responsibly

 
For Nutmeg, investing with a socially responsible focus means investing in companies that do business in a fair and progressive way: overweighting towards companies with strong social responsibility profiles relative to their competitors, while avoiding those that engage in controversial activities. We use a range of socially responsible exchange traded funds that track indices employing a 'best-in-class' approach to selecting companies that are leaders in their industry against a wide range of ESG criteria, whilst applying specific exclusion criteria seeking to avoid exposure to  controversial social and environmental activities: from weapons manufacturing and tobacco production, to fossil fuel extraction and the exclusion of high carbon emitting businesses. 
We do not expect there to be a sustained performance trade-off for our clients incorporating a socially responsible focus, meaning our SRI portfolios retain the same global focus, diversification, transparency as the non-SRI managed equivalents. With Nutmeg, you don't need to sacrifice diversification, transparency, and liquidity to invest in a responsible manner. 
We use ESG ratings and data from one of the world's largest investment research and financial index businesses, MSCI, an acknowledged expert in ESG research and analytics. 
You can read more about our approach in our SRI Whitepaper, available to download from this page.  
Investing for a greener planet

 
Interest in socially responsible investing has grown markedly in recent years, and with it comes both greater accountability at a board level from some of the world's largest businesses – and an ever-growing selection of ETFs for our investment team to choose from when managing client portfolios. This is no longer a niche area, with giants such as Microsoft (which has committed to being carbon negative by 2030), graphics chip manufacturer Nvidia (for its commitments in materials sourcing and managing energy use), and electric vehicle behemoth Tesla, among the largest constituents of ESG indices.  
Earth Day will pass for another year, but momentum around populations  working together to build a sustainable planet continues, as last year's UN Climate Change Conference (COP26) made clear. Governments and corporations across the globe are committed to hit targets that it is hoped will make a real difference in averting climate disaster.  
While individual lifestyle choices can help us all better maintain greener communities, it's good to know that our investments too can play a big part with our own preferences in being socially responsible.  
Risk warning 

 
As with all investing, your capital is at risk. The value of your portfolio with Nutmeg can go down as well as up and you may get back less than you invest. Past performance is not a reliable indicator of future performance. 
*About Nutmeg data
Nutmeg investor carbon data is derived from measuring the carbon intensity of each ETF within Nutmeg portfolios using MSCI ESG Manager data, aggregating data for each portfolio and calculating the cost to offset (if relevant). Individual investor data assumes £20,000 invested in an SRI portfolio. Cumulative SRI community based on £772mn AUM. Calculations are accurate as at 11th April 2022.