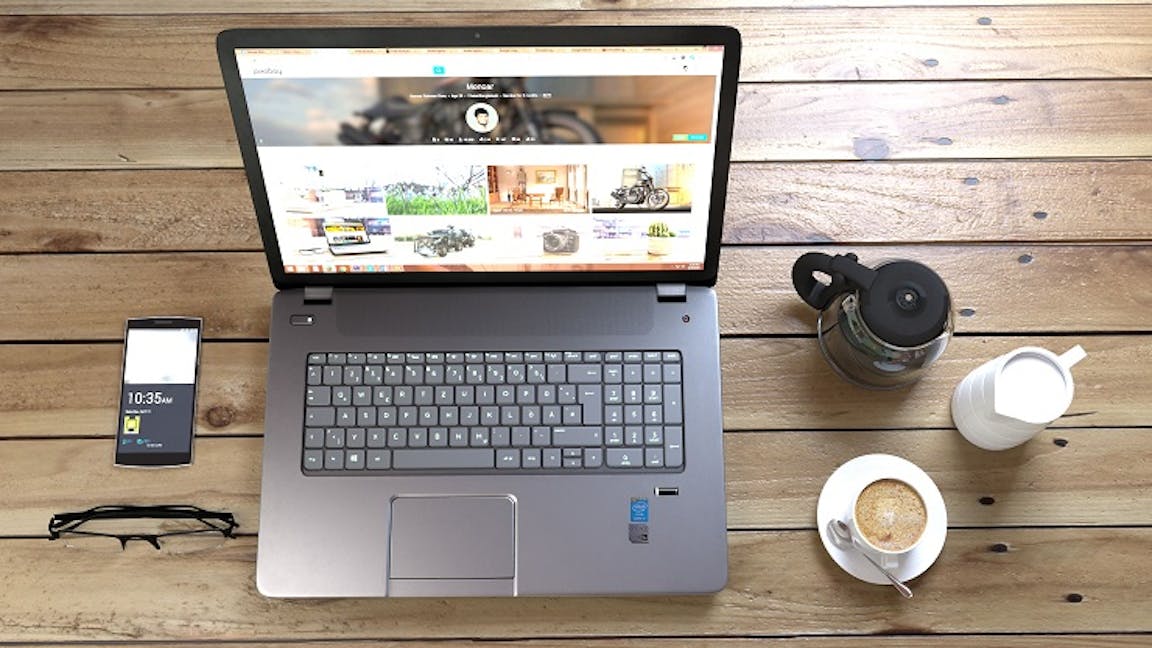 For all its benefits, there is no doubt the internet has made it easier for criminals to steal from us. With just a few personal details, such as your date of birth, mother's maiden name and a password or two, crooks can clear out your bank account or apply for credit in your name.
Just last year, conmen walked away with £1.2 billion from scam victims, according to trade body UK Finance. But while scams can be hard to spot, there are steps you can take to make sure your identity is protected online.
Be password savvy
One of the best ways to defend against identity theft is to ensure you have strong passwords. Whether it be your email account, Facebook or online banking passcode, make sure your passwords are hard to guess.
Avoid using terms that are easy to guess or find out, such as your date of birth, street name or favourite football team. It is also wise to include numbers and symbols, such as £$%&, where possible.
Avoid using the same password for different sites or you will give scammers free rein over all of your accounts.
Look out for phishing emails
Phishing emails are a popular tactic with fraudsters. Often, these emails claim to be from reputable firms asking you to "secure your account" by clicking a link or entering your login details. If you are fooled, seek guidance straight away because there is a good chance you have given your details to criminals.
It can often be hard to spot a genuine email from a fake one, but there are certain signs to look out for. Firstly, legitimate companies, such as your bank, are unlikely to ask you to "confirm your details" or "secure your account" by entering your details. Secondly, be wary of firms you don't know, especially if they are making offers that seem too good to be true.
Another good tip is to check the email address of the sender. Sometimes fraudsters use emails that are very similar to the real address, bar one or two characters. For example, the email may be from supp0rt@nutm£g.com instead of support@nutmeg.com, which is the genuine address.
Finally, if you receive an email from your bank, for example, and you have your doubts, search for its customer service number on the internet and call them about it.
Get decent anti-virus software
You can help to protect yourself from malicious computer viruses by installing anti-virus software on your computer and smartphone. To achieve maximum protection, make sure you keep your anti-virus software up to date by downloading the latest versions when they appear.
Check your bank statements and credit report regularly
Most of the time, scammers either want to raid your bank account or apply for credit in your name. Keep a close eye on your bank statements to see if there are any payments you don't recognise. It is also wise to check your credit report regularly to ensure nobody has applied for loans or credit cards in your name.
Be careful on social media
You may think posting pictures on social media of you blowing out the candles on your birthday cake is just a bit of fun, but by doing so might tell a scammer when your birthday is. Along with other bits of information about you, that date could be used to steal your identity.
Take a second to think about whether you are giving up any sensitive information about yourself before you post to social media.
What we are doing to keep you safe
Cybercrime is a fact of life in the 21 century but here at Nutmeg we are doing all we can to protect your money and data from criminals. For example, on 1 July, we started using Strong Customer Authentication (SCA) on online card payments over €30 to reduce the risk of fraud. SCA is a European regulatory requirement that will come into force on 14 September aimed at reducing fraud and making online payments safer. At Nutmeg, we wanted to implement SCA well before the deadline to give our customers as much protection as possible. This is one of the many efforts we make to help our customers stay safe online.
Risk warning
As with all investing, your capital is at risk. The value of your portfolio with Nutmeg can go down as well as up and you may get back less than you invest.