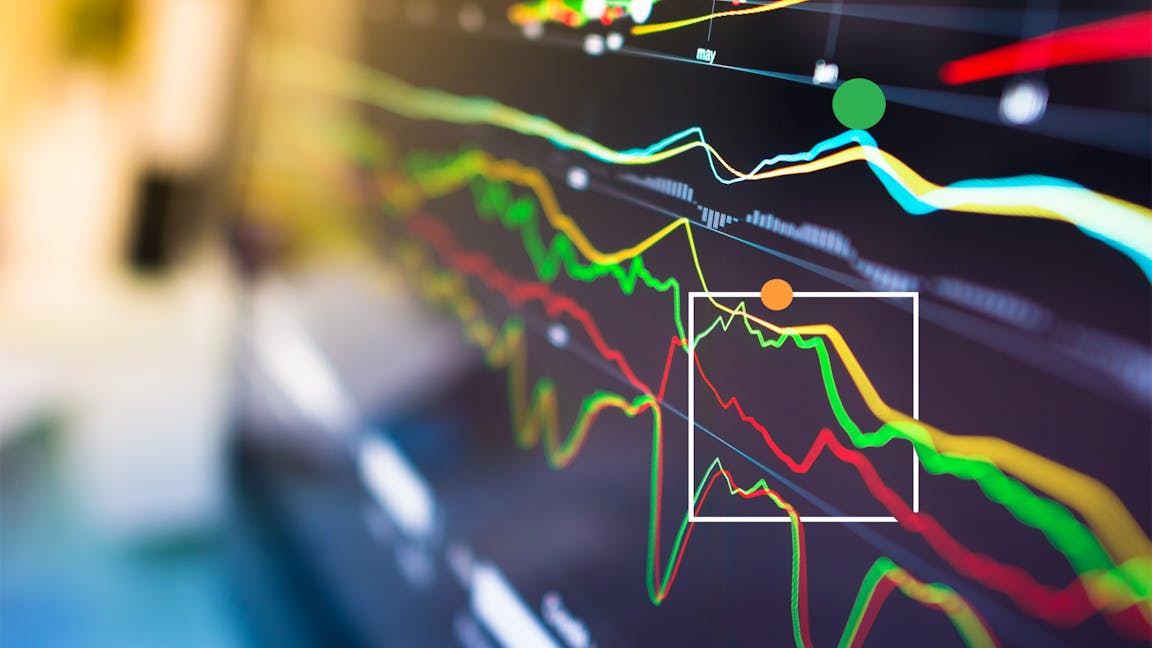 The nature of Nutmeg's Fully Managed portfolios means our team can make changes to the investment mix at any time to react to and take advantage of the ever-changing economic and market environment. Here we update you on our latest moves to rebalance the portfolios, and the rationale behind these changes.  
What changes have we made?

 
We have acted this week (w/c 11/07/22) to remove the small remaining excess equity allocation in the portfolios. During the first half of the year, we had already allowed the equity position to drift lower as global stock markets weakened. To achieve this latest reduction, we sold a small share of US and UK equity holdings; the proceeds of which have been placed in cash.  
In higher-risk portfolios, we've also made a change in our equity sector positioning. We have halved our existing small holding in US financial companies, placing the proceeds into world energy companies. 
Why we've made these changes

 
The balance of risks has been evolving since the start of the year. Foremost among these is the heightened risk from Russia's invasion of Ukraine which started the year as a temporary "special military operation" but has evolved into a long-haul battle for which President Putin has only just begun preparing Russian citizens.   
Alongside this is the inflation data released in the last six months across global economies, which has caused a sharper central bank focus to move official cash rates towards normal levels. In addition, the speed of the ongoing rise in interest rates and bond yields this year poses a challenge to the strong level of demand that has built up over the last two years of partial shutdown.  
Given these three factors, we have increased our cash position in Nutmeg portfolios. This is not only as a precaution, but also to provide 'dry ammunition' to re-enter risk assets should the balance of risks become clearer in the second half of 2022. 
Why we haven't moved underweight on risk assets

 
To be clear, in our opinion the balance of risks still does not warrant being under-exposed to risk assets, namely equities. There are plenty of forces for ongoing growth, including: strength of labour markets, pent-up demand being seen in new orders, as well as healthy household and business balance sheets. The US company profit reporting season for the second-quarter of the year is upon us and will provide insight into how these balanced risks and supply-chain disruptions may play out towards year-end. 
With regards to our small energy positioning, we used the recent pull-back on energy prices to add to the asset class in higher-risk portfolios. Commodity disruption is likely to remain elevated in the coming months with the war in Ukraine and limited investment in energy production versus robust demand. With energy companies trading at very cheap levels compared to the rest of the market, we think it was an interesting addition to, and diversification of, our existing financials sector position.  
Our current positioning 

 
Our positioning overall is to be neutral equity, holding a normal long-term exposure appropriate for each risk level. We have kept our underweight in fixed income and remain less exposed to corporate fixed income than normal. We retain a long US dollar exposure.  
At country and regional level, we favour UK larger company (large cap) stocks which offer attractive global characteristics in the current environment, and we remain overweight in the US equity market – the least disrupted by the energy shocks playing out. We continue to assess new economic data, government actions and financial market developments and stand ready to adjust the Fully Managed portfolio range as appropriate. 
Director of investment strategy, Brad Holland, talks through the reasons for volatility and the trades made in June, in the latest investor update video.  
For those worried about how market movements might impact your financial plan, or who wish to discuss their individual financials goals with an expert, consider contacting the Nutmeg Wealth Services team who will be able to assist on the next steps you can take to seek guidance and financial planning advice.   
Risk warning

 
As with all investing, your capital is at risk. The value of your portfolio with Nutmeg can go down as well as up and you may get back less than you invest. Past performance is not a reliable indicator of future performance.