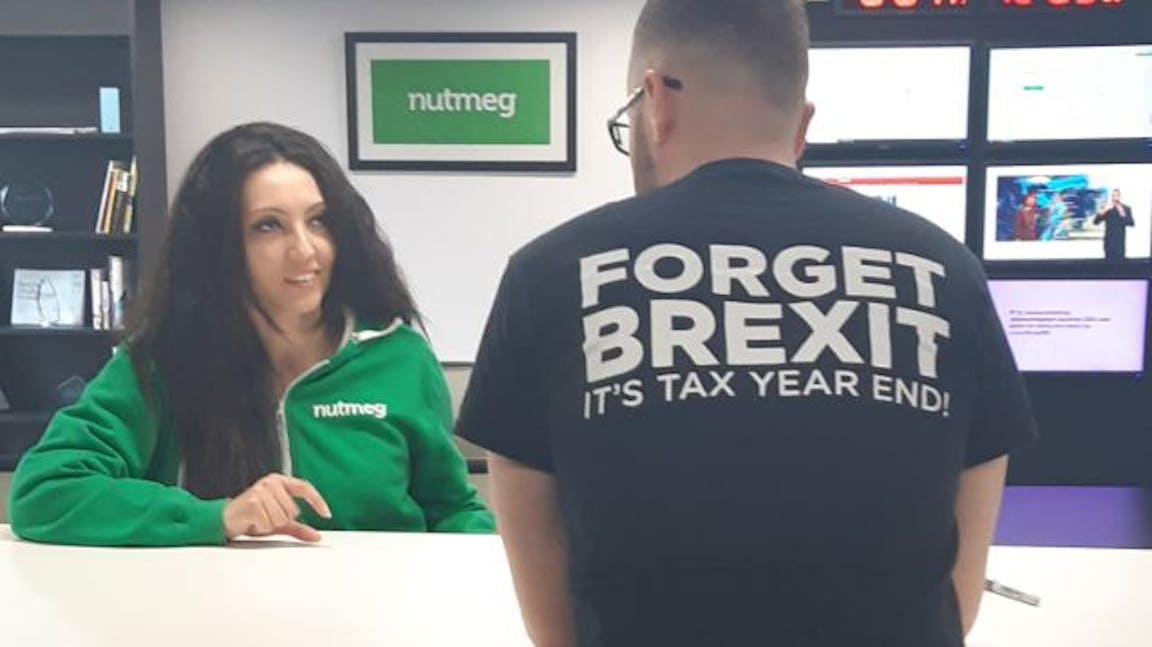 There's a little-known tradition that's evolved at Nutmeg and it exemplifies one of my favourite things about our business. At the end of every tax year, trained Nutmeggers from across the business give their time to help our specialist customer support team get your contributions safely into tax-free ISAs, LISAs and pensions.
Like all good traditions, this one evolved naturally. It started out back in Nutmeg's early days as a matter of necessity. It was just a handful of people, so we needed all hands on deck as we saw unprecedented demand for our service.
These days our fully trained, in-house customer support function is 10 times the size.
The fact that so many Nutmeggers still volunteer (often starting their shift at the end of their normal working day) is a testament to the culture of mutual support we've nurtured across the business. It's just one of the ways Nutmeggers at all levels stay close to what customers are thinking and feeling.
We've recently brought in our first ever chief customer officer, Lisa Rodwell, to formalise a customer-centric culture that's always been a hallmark of the way we operate. Lisa works closely with our head of customer support, Gemma Daulby, to identify and analyse the trends in contact we receive. Lisa then champions improvements across the business, making sure the customer voice is heard loud and clear when we're developing our products and service.
My role is to help keep that culture alive. And I have to say, it's something that Nutmeggers are naturally very passionate about, which certainly makes my job easier!
We're here for you
Even though I somehow manage to forget my password for our customer support system every year without fail, helping out is one of my favourite things to do. In fact, this year I'll even be volunteering for the final 'midnight' shift on Friday 5 April, so if you spot 'Martin' speaking to you on live chat please say hello!
We've been careful to make sure Nutmeg has a very flat structure, so I never feel a million miles away from our customers, but seeing and hearing from you gives me even more focus on the task at hand – building a digital wealth manager that gives everyone the chance to feel like they've got access to a private banker.
So, if you're picking up the phone or sending us a message, you could be speaking to one of our customer support stars or one of the executive team. But whoever it may be, you can be certain they're listening attentively to make sure you get exactly what you need.
How to contact us
Send us a secure Nutmail message from within your Nutmeg dashboard, send us an email, start a live chat from the top-right of our homepage or call us on 020 3598 1515.
Risk warning
As with all investing, your capital is at risk. The value of your portfolio with Nutmeg can go down as well as up and you may get back less than you invest. Tax treatment depends on your individual circumstances and may be subject to change in the future.