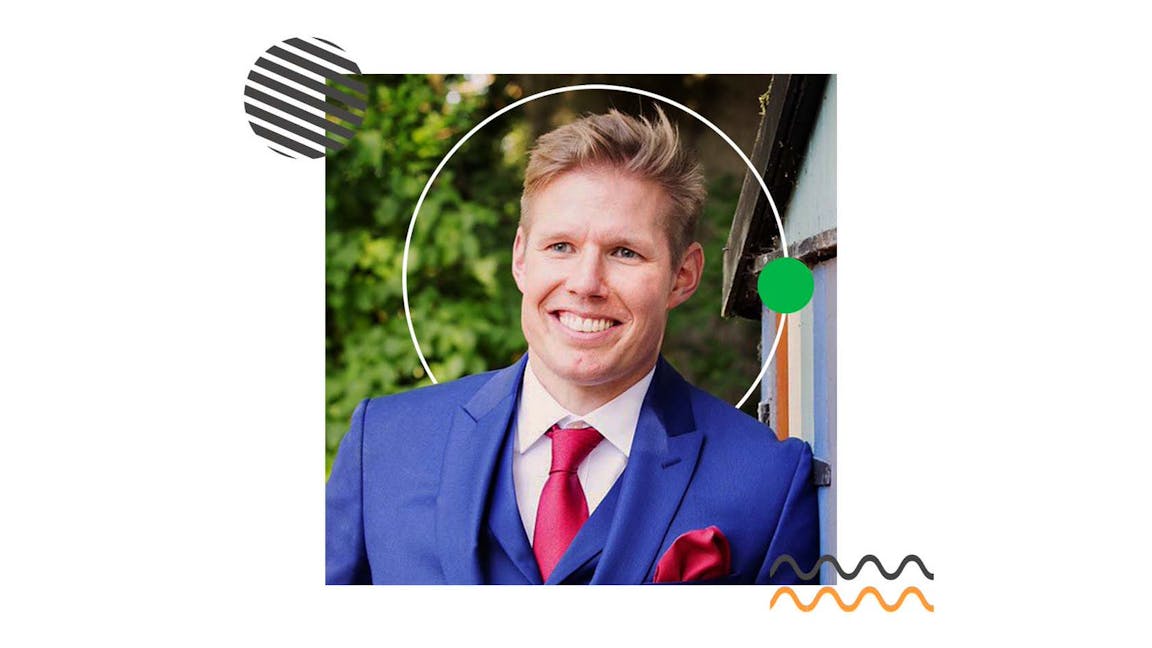 Nutmeg client, James Rogers, shares the family history that led him down the path to choosing to invest in socially responsible portfolios for his pension.  
Socially Responsible Investing (SRI), sometimes grouped under the environmental, social and governance (ESG) acronym, is a relatively new phenomenon in the world of investing. While investors have always been able to ask their advisers to include or exclude certain investments based on their priorities and preferences, it's only in the past decade that specific portfolios and funds have really flourished in offering genuine choice based on the issues and ethics that matter most to clients.  
After the death of his grandfather in the 1980s, James' family were able to request that their inheritance was not invested in armaments and tobacco companies, which they were morally opposed to. But it was later when starting to put money away for his own pension that he really began to put personal convictions to work for himself.  
"I moved to Nutmeg a few years ago because the financial adviser I used didn't have any service or product at the time that offered any ESG or SRI element," he explains.   
"I became increasingly happy and confident to manage my money just online with a modern, interactive wealth manager. So, when I was investigating options for an SRI or ESG investment, Nutmeg was the best name and the easiest way to do it." 
You have the power

 
Following in his grandfather's footsteps, James spent five years in the pressure cooker of the City of London as a stockbroker, where he took in great insight into the workings of financial markets. Today, he puts that knowledge to work for an even tougher crowd – the pupils he faces everyday as an economics teacher.  
He says: "I have been influenced by the realisation that you do have the power to decide where your money goes and what you support. As a teacher, with young people these days who are often railing against capitalism, it's important that we teach that money only does what we tell it to do because it reacts to the decisions we make – if you want a different world, you need to put your money where you want it to be."  
James tells us he is especially interested in investing in companies that prioritise the welfare of their workforce, and also those that focus on ideas and solutions around moving in the right direction on decarbonisation. 
"I'm not investing because I think these companies are going to make me a quick buck now, it's because I think the world needs to change in the longer term and I think it's where companies that will make you money will need to be," he remarks.  
"Nowadays there are whole areas of the market in SRI, including growth funds, so you don't need to just invest in traditional, stable, larger companies in order to get some meagre value out of it. There are specific areas that you can explore for growth as people look at the UN sustainability goals and the challenges we face to try and find solutions; it's a much more interesting place to be today." 
The issues that matter

 
SRI can mean different things to different clients. For example, some are primarily interested in environmental matters, while for others it's about workers' rights and equal representation on company boards. For James, it's that on a very basic level, there are other indicators and measures that companies need to pay attention to other than just profit or earnings.  
"This matters because stock markets are not detached from the real world with all the stakeholders that they impact, including your local community, suppliers and workers who are really important for the long-term success and impact of your business," he says.  
"I believe that as a society that wants to be successful, we need to take these things into account. SRI and ESG for me are a way of showing my support for companies who are taking those things seriously and are not just in it for a quick profit. This is especially true when investments are meant to be for the longer term." 
As an economics teacher, an advocate of better financial education in schools, it's people like James who are doing a great job in passing down this insight to the next generation – their investments can make a difference to both themselves and the world around us.  
So, which issues are important to you? You can read more about the multitude of ESG criteria that the Nutmeg socially responsible portfolios are scored against, including themes such as climate change, renewable energy, labour management, board diversity, and executive pay. Further information is also available via our SRI Whitepaper. 
Risk warning

 
As with all investing, your capital is at risk. The value of your portfolio with Nutmeg can go down as well as up and you may get back less than you invest. A pension may not be right for everyone and tax rules may change in the future. Please note that during any transfer, your investments will be out of the market. If you are unsure if a pension is right for you, please seek financial advice.