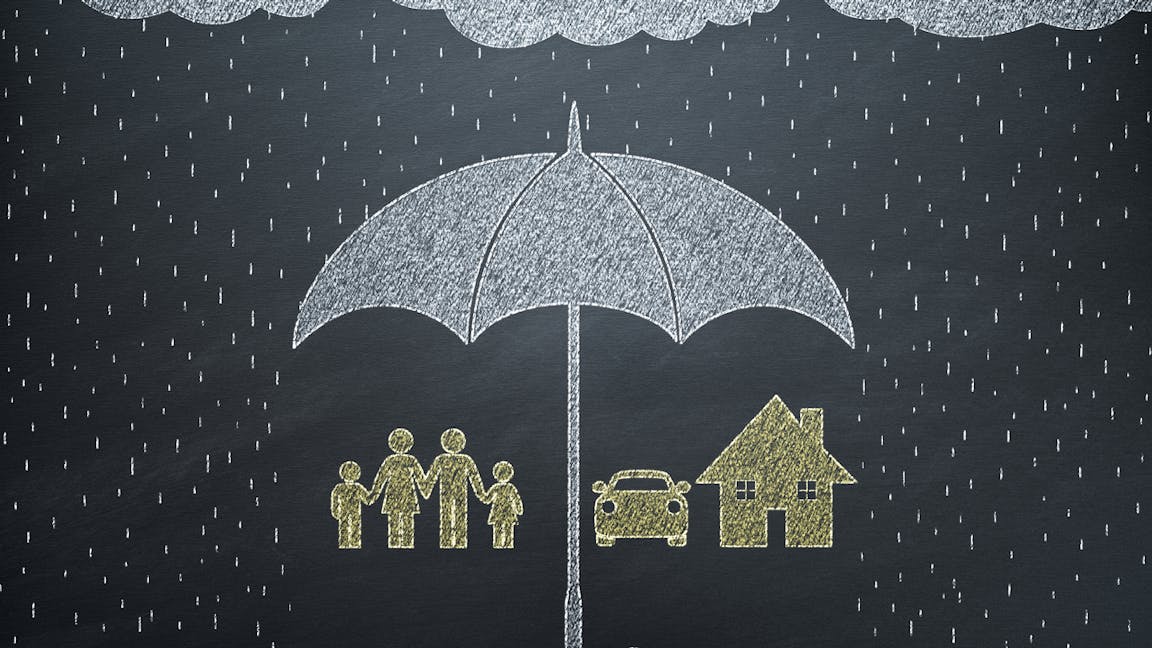 Getting your head around income protection and working out whether you need it (and if so, how much) can be a bit complicated. Our friends at Anorak helped us put together this list of frequently asked questions.
This blog is meant to be purely informational and does not constitute financial, legal or tax advice.
What is income protection?
Income protection is an insurance policy that pays out if you're signed off work for medical reasons. It usually covers any physical or mental illness or injury that causes loss of income. People typically claim for critical illnesses like cancer, heart attacks or strokes, as well as conditions like back pain or depression. Top tip: it's always best to check which conditions are covered by the policy you buy, as there may be exclusions.
What's income protection for?
Most people buy income protection to make sure they can keep up with everyday living and lifestyle expenses if they're unable to work – including things like their mortgage, rent, bills and food. The key thing to remember is that income protection only pays out in the case of illness or injury, but not if your loss of income is caused by redundancy, for example.
How does income protection pay out?
When you buy a policy, you agree to pay a monthly premium in return for a tax-free monthly benefit, paid out when illness or injury stops you from being able to work. Your income protection benefit is usually subject to a waiting period (which we'll go into more detail on below). The policy pays out as many times as you need it, so if you had more than one instance of illness/injury-related loss of income, you'd be covered each time.
How does buying income protection work?
To buy income protection, you have to choose four things: the type, amount, term and waiting period. The 'type' determines how the policy will pay out – i.e. whether it stays the same (level) or goes up (increasing) over time; the 'amount' is the monthly benefit you'd get paid if you needed to claim; the 'term' is how long you'll be insured for; and as for the 'waiting period'…
What's an income protection waiting period?
This is the amount of time you wait between stopping work and starting to receive your income protection payments. Generally speaking the longer the waiting period, the cheaper the monthly premiums – but a waiting period also means needing to have another way of supporting yourself (and anyone else who relies on you financially, like a partner or children) during that time. This usually means relying on savings and sick pay, or even using up annual leave. To choose the appropriate waiting period, you need to consider how you would be able to keep up with living expenses and maintain your lifestyle during that time.
Who needs income protection?
The easiest way to think of it is this: if you or others rely on your income to pay for everyday living and lifestyle expenses, then it's likely you have a need for income protection. It's particularly useful if you're self-employed and therefore don't have any employer sick pay to rely on if you become too ill to work. That said, income protection is a good idea even if you do have sick pay, because it offers much longer term protection (employer sick pay is usually capped at around 13 weeks).
Do I need income protection if I've already got savings and investments?
In many ways, income protection actually helps to protect your savings and investments, because it means not needing to rely on them if you're not well enough to work. It's a way of making sure that you, and anyone else who depends on you financially, can keep paying your essential living expenses for as long as you need to – without digging into your hard-earned savings.
Finally, how much does it cost?
If you've read this far, you're probably curious to know how much it will cost to take out income protection. That's where our friends at Anorak come in. They'll help you work out what you need, show you what your cover options are, and match you up to the most suitable policies for you – at the best prices. You might find it costs less than you think.
Anorak cut out all the hassle, make protection advice free and accessible to all, and make it easy to get the right cover for you.
Take Anorak's free online assessment to find out what you need to protect and get income protection quotes matched to your needs.
This blog has been written in collaboration with Anorak. As part of our affiliate agreement, Nutmeg receives a commission payment for every successful insurance policy purchase arising out of this blog. Nutmeg is not involved in the actual purchase of the insurance product and the information outlined above does not constitute financial, legal or tax advice.
Risk warning
As with all investing, your capital is at risk. The value of your portfolio with Nutmeg can go down as well as up and you may get back less than you invest.