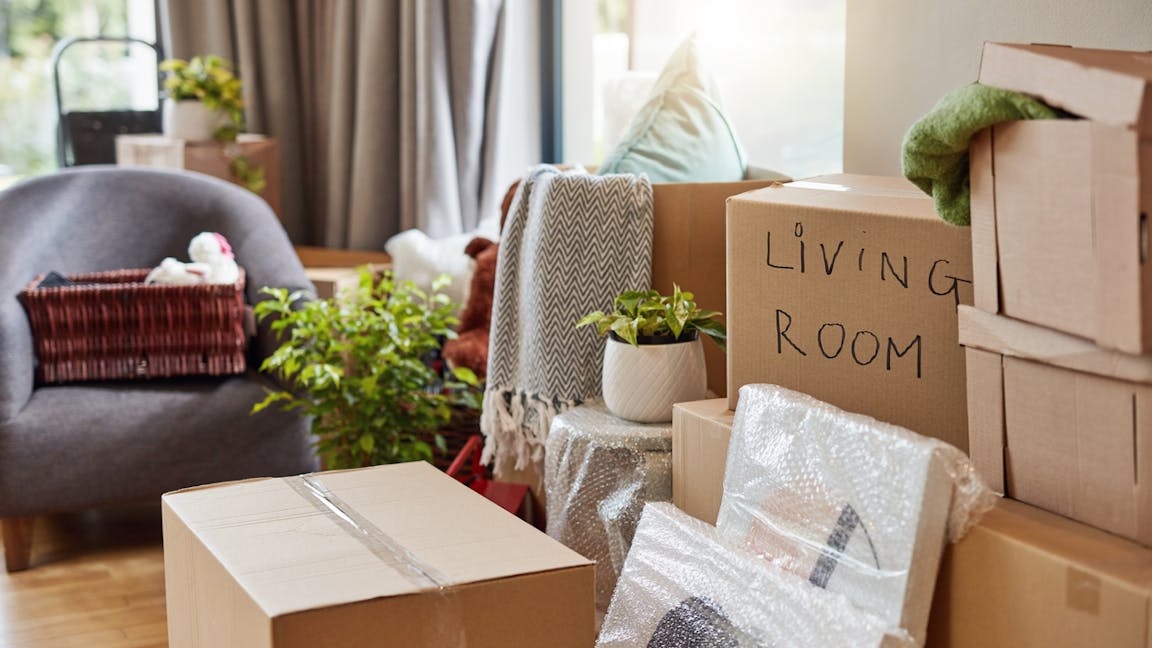 You might think that a sudden inheritance could breed reckless spending. But for Brits under 34, of which  90% or more want to get on the property ladder, a first home trumps frivolity.  
namesto protect the client's privacy. 
Our own survey shows that 3 in 41 people believe it's "almost impossible" to get onto the property ladder without financial help from family. We spoke to one of them: 28-year old product designer Julian. And it was only with a £20,000 inheritance that he and his partner could afford to put down a deposit on a first home. 
"We wouldn't have been able to buy a flat. Not for a long time," he says. "Before then I had around £5,000 in a savings account," less than half the £12,500 needed for his half of the deposit.   
Having a clear goal in mind gave Julian focus when receiving his inheritance. Without it, he may not have spent the money quite so wisely. 
According to the National Endowment for Financial Education, seven in 10 people who receive a large sum of money, like an employee bonus, lottery winnings, or an inheritance, will go through it all within a few years. An unexpected windfall can lead some to spend more carelessly than they otherwise would. And since an inheritance comes more easily than say a salary, it's often spent more loosely.  
Our advice is to think carefully about a financial plan. You could even speak to an expert advisor for tips.  
Julian's situation, as a late 20-something looking to get on the housing ladder, meant his financial goals were unchanged even after receiving his inheritance. The amount of money he's paid towards rent in London has always bothered him. "I'd hate to know how much I've spent on rent," he says.  
"Nan's passing wasn't expected. But it was good in a way that it took time to sell the house. It gave us time to process things, to really assess what we wanted and where we wanted to live."  
As with any inheritance, there are barriers, emotional or otherwise, when it comes to spending. Sometimes people feel the weight of responsibility to spend the money more wisely than they otherwise would. Particularly when there's a strong emotional bond with the person. 
Some people feel a degree of guilt over receiving money after the death of a loved one. Guilt that can lead some inheritors to squander what is left behind. But spending the inheritance in a way that is consistent with their values, as Julian did, is a smart way to extend their legacy.  
"It's a cliché," he admits, "but it's what she would've wanted me to spend it on. Saying that, it never really felt like my money. Maybe if I would've held onto it for a bit longer it'd feel different. But it came to us on a Wednesday and went out on the Thursday. It really was that quick. So, it never felt real." 
Reflecting on his experience, Julian feels he has "done the right thing with it." Of course, it depends on the situation you're in. But like many people his age, including his sister who inherited the same amount and spent it on the same item, a first home is often the first port of call.  
The remainder is now sitting in a stocks and shares ISA, where he hopes to achieve inflation-beating returns by investing rather than saving. With interest rates so low and inflation steadily creeping up, a stocks and shares ISA can deliver a higher return than a cash ISA over the longer term, and you are more likely to keep pace with inflation. 
Risk warning 
As with all investing, your capital is at risk. The value of your portfolio with Nutmeg can go down as well as up and you may get back less than you invest. Past or future performance indicators are not reliable indicators of future performance. A stocks and shares ISA may not be right for everyone and tax rules may change in the future. If you are unsure if an ISA is the right choice for you, please seek independent financial advice. 
Sources 
[1] The  survey  was conducted by Populus  on an online sample of 2,076 GB/UK adults between 2-4 July 2019. Data is weighted to be representative of the population of Great Britain. Targets for quotas and weights are taken from the National Readership Survey, a random probability F2F survey conducted annually with 34,000 adults.  Populus  is a founder member of the British Polling Council and abides by  its  rules. For further information see: http://www.britishpollingcouncil.org