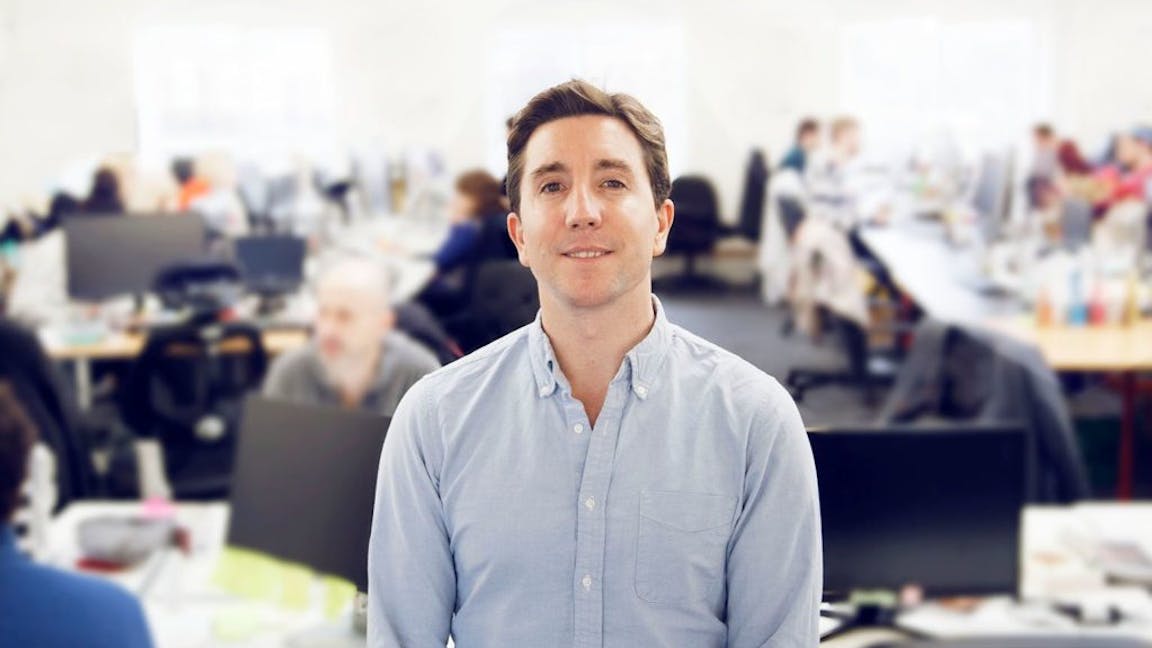 We sat down with Farmdrop CEO Ben Pugh to talk all things socially responsible.
Ben, can you tell us a bit about the drive behind Farmdrop and how you make the supply chain for homegrown produce fairer for everyone?
The thing that motivates everyone at Farmdrop is helping our customers enjoy incredibly fresh groceries from sustainable food producers. We know that the way we're consuming food right now is bad for the environment and bad for our health. Parts of the UK are only 30 years away from the complete eradication of soil fertility and more than 70% of animals raised in this country are factory farmed. That's not a sustainable future for my children or anyone else's.   
What Farmdrop does uniquely is combine the quality and high-welfare ethics of a farmers' market with the range and convenience of a supermarket. We've built new technology to shorten and simplify the supply chain. It means customers get fresher food and producers get higher financial returns, which allows them to farm to the highest quality and environmental standards.   
We're used to investing in the markets, but what we eat and how it's sourced is a really important investment in ourselves – and the social impact can't be underestimated. Tell us what makes Farmdrop's model such a great opportunity to do the right thing for ourselves and others.
What's really important to eating well is both quality and freshness. The nutrients in our foods have declined significantly over the last 70 years and it's no surprise that the experts believe intensive farming is to blame. So an easy shortcut to a healthier supper for me is to buy fresh food from local and organic farms with healthier soils, and that's exactly what Farmdrop allows you to do.  
And yes, social impact is something we care about a lot at Farmdrop. The concentrated buying power of the big supermarkets makes it very difficult for farmers to farm in a responsible way and still make a profit. But at Farmdrop our shorter supply chain enables us to pay farmers a higher share of the retail price. A Farmdrop farmer earns twice as much as their conventional counterparts and that enables them to better look after their land and their animals.  
Nutmeg was formed in the same year as Farmdrop, back in 2012. Particularly in the early days, Nutmeg encountered a lot of resistance from the 'big boys' in the industry. How have you fared with the big supermarkets and is the message getting through to them?
Big food is in trouble. The world's largest food companies posted negative or very small revenue growth in 2018. What's driving that is the recognition that not every calorie is created equally. Thanks to the internet we are all much more educated and informed shoppers and I think every food retailer is going to have to get to grips with the mega trends driving awareness around healthy living and food provenance.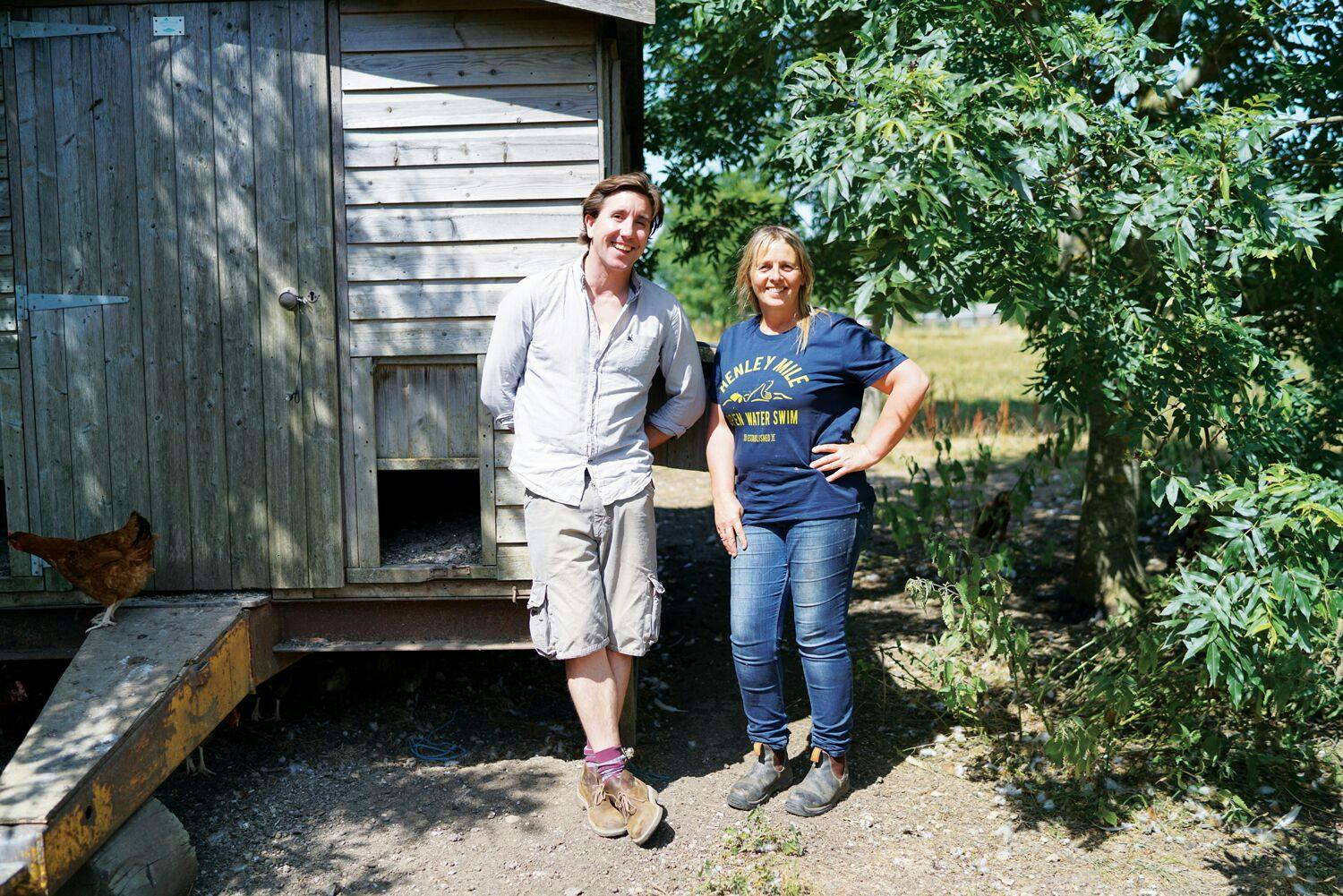 We launched a brand-new approach to socially responsible investing last year, as we simply weren't convinced by the superficial 'ethical' and 'sustainable' labels used by other investment providers. What challenges have you faced in making the food and drink supply chain more transparent and how have you overcome them?
You'd be right to think that transparency isn't always a priority for big food and drink businesses. In fact, some of the labels and branding you find in the supermarket seem designed to purposefully mislead people, rather than help them make an informed decision.  
At Farmdrop we think that it's really important to be honest and transparent with our customers. Every fresh product we sell has a producer page, with more information about how and where the food was grown, and we have also introduced new product search filters like 'organic' and 'plastic-free' to help people get the food they want.  
There's a lot of talk in the fintech world about the potential for blockchain technology to make finance fairer. What do you think about its potential for supporting farmers and giving consumers more confidence in the provenance of what they're buying?
I think the opportunities in food with blockchain are pretty exciting. There is a great company called Provenance who are helping businesses to become more transparent by documenting the manufacturing journey of their product and putting it on the blockchain. Where I think this technology gets exciting with food is in quantifying the environmental effects of different types of food and farming methods in a consistent and comparable way. I think that would make it easier for customers to see the different environmental and social consequences of buying from different sources.  
Finally: we've got a lot planned for evolving the Nutmeg service in 2019 – what are you most excited about for Farmdrop in 2019 and beyond?
We've got some really exciting developments planned for this year. At the moment I'm particularly excited about the challenge we've set ourselves to dramatically reduce the amount of plastic in our deliveries. We all know plastic is an environmental menace and while we've made some great progress already by introducing compostable bags for fresh produce, and glass milk bottles, we want to go much further than we have already. More generally, the whole business is laser focused on making the service as convenient as it can be by speeding up delivery times and offering an improved recipe feature. It's absolutely the case that people want to shop more ethically and sustainably, but unless you make it super convenient for them to do so, you don't have a chance.     
Get £30 off your first shop over £70 with Farmdrop. Use code nutmeg30 at the checkout or claim your offer here. Offer valid until 8th March 2019.
Find out more about socially responsible investing at Nutmeg, now available for pensions.
Risk warning
As with all investing, your capital is at risk. The value of your portfolio with Nutmeg can go down as well as up and you may get back less than you invest.