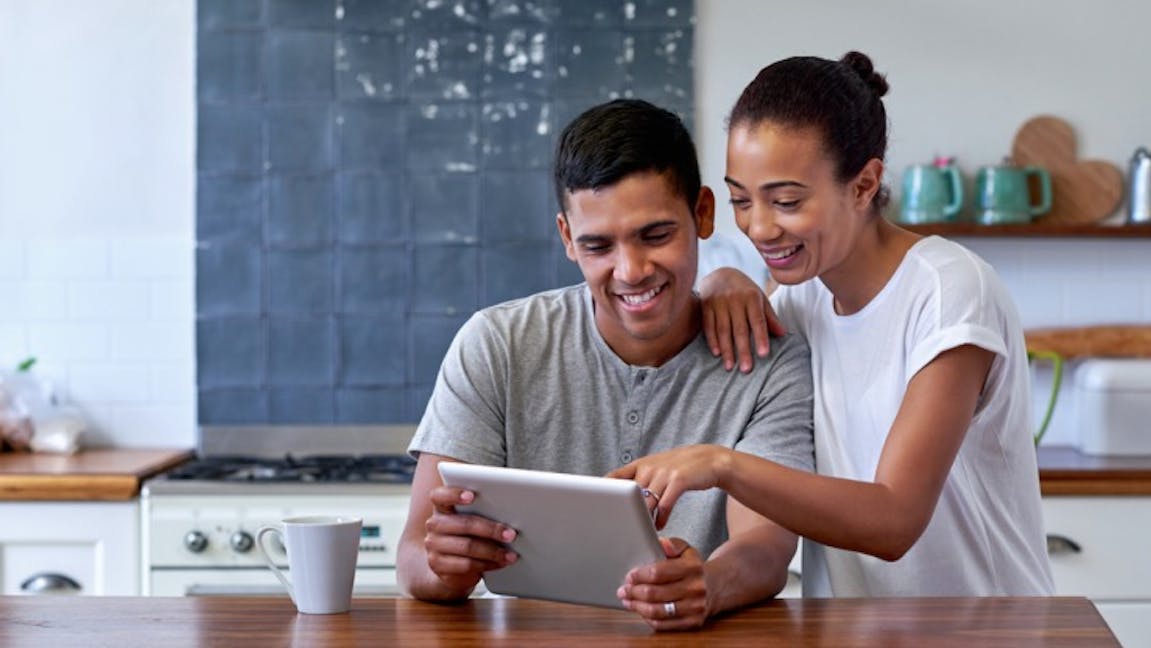 At Nutmeg our mission is to make smart, professional investing available to everyone, no matter how much or how little you have to invest. Now, you can invest with just £500 (plus monthly contributions of £100 for portfolios below £5,000).
We've developed our trading systems to cut our minimum starting investment to just £500 (plus monthly contributions of £100 for portfolios below £5,000), helping even more people climb the investment ladder.
Sophisticated wealth management of the kind we offer at Nutmeg has traditionally only been available to the very rich – those with £250,000 or more to invest. You'd typically need that kind of amount to invest with the likes of Coutts, St James Place or Rathbones.
When we created Nutmeg, we took the very best of those high-end investment services but, by doing it all online, we could provide it quickly and conveniently to anyone with as little as £1,000 to invest. Now we've lowered that even further, to just £500.
Opening our doors to more customers
Our research told us that the the amount needed to start investing was the biggest barrier to entry for many people, with 45% stating that as the key reason, ahead of 'It's too risky' which was the main deterrent for just 22%.
We also discovered that nearly two-thirds (58%) would be more likely to invest in a stocks & shares ISA if the starting investment was cut from £1,000 to £500.
Opening up the world of investing to so many more UK adults is incredibly exciting and we can't wait to welcome more happy investors to Nutmeg.
Getting on the investment ladder
The starter investment management fee for our £500 portfolios is still just 0.95% (incl VAT). For that you have our team of experts create and build a diverse portfolio, invested in a range of assets (stocks, bonds, commodities and so on), across many countries and industry sectors.
Plus, it's all online, takes just 10 minutes to set up and you can log in when you want to see how your portfolio is doing. There are no tie-ins, exit fees or commissions when we trade on your behalf.
See a free preview of the kind of portfolio we can build for you.
Risk warning:
As with all investing, your capital is at risk. The value of your portfolio with Nutmeg can go down as well as up and you may get back less than you invest. A stocks and shares ISA may not be right for everyone and tax rules may change in the future. If you are unsure if an ISA is the right choice for you, please seek financial advice.