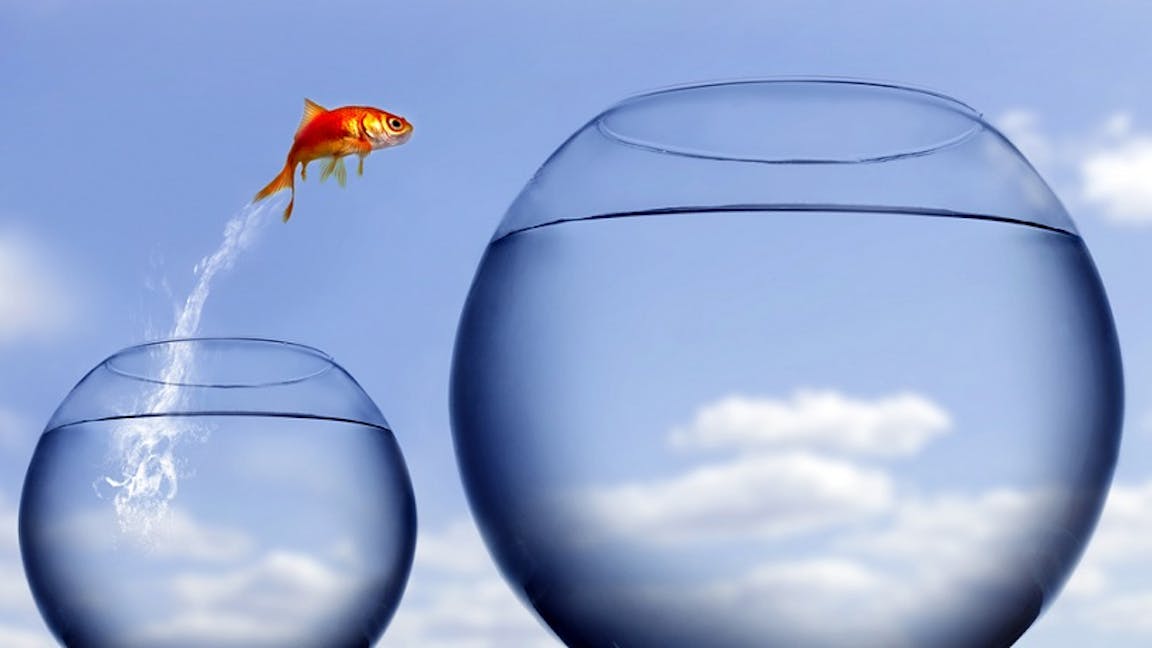 One of the common misconceptions of ISAs is that you can't switch your ISAs from previous years to another provider. Actually, you can. It's relatively easy to transfer ISAs and, in doing so, you may well be able to increase the returns on your money.
Let's take a look at some of the most popular questions we get regarding ISA transfers.
Can I transfer a cash ISA?
Yes. You can transfer a cash ISA from one provider to another. You can also switch a cash ISA to a stocks and shares ISA. In 2014 the limit on how much you can hold in a cash ISA was lifted – it is now £15,000
Can I transfer a stocks and shares ISA?
Yes. You can transfer a stocks and shares ISA from one provider to another. You can also switch a stocks and shares ISA to a cash ISA.You can switch between the two as many times as you like within a tax year.
Why would I want to transfer my ISAs?
There are a number of reasons you might like to move your ISA or ISAs from one provider to another. One of the most common is that you find an ISA provider with a better fixed rate (for cash ISAs) or a stocks and shares ISA provider that has lower fees, or that you think will deliver you better long-term returns on your investment.
Much like your mortgage, you shouldn't feel like you're saddled forever with the first choice you make. You're free to shop around and move your ISAs to a provider you feel more comfortable with whenever you wish. You may want to consider which type of ISA is best for you.
Many people open a stocks and shares ISA each year with a different provider. This is your prerogative, of course, but could mean you end up with a mixed bag of investments that don't align to your long-term financial goals. Grouping them into one, cohesive portfolio could make better sense. You may also find that the management costs of your stocks and shares ISAs are reduced if you consolidate them into one place, potentially boosting your long-term net returns.
Also remember, if you're thinking about withdrawing money from your ISA, transferring it might be better for you in the long run. If you're unhappy with the returns you're getting on your current ISA investment then you can look around for a better deal and maintain the tax advantages on your growing ISA pot for years to come. However, if you take money out of an ISA you give up any future tax advantages on the amount withdrawn as soon as the money is outside the ISA wrapper.
So how do I transfer my ISA?
When you open an ISA, your new provider should be able to arrange the transfer for you. At Nutmeg, for example, we have three simple steps:
Register with Nutmeg and complete your profile.

It's free and takes just a few minutes.

Print, sign and post the form to us.

Transferring an ISA requires a simple paper form (most existing ISA providers can't handle electronic transfers) which you can download from our website.

That's it. Leave the rest to us.

Once we receive your form, we'll work with your current provider to transfer your ISA to us — safely and securely.

How quick is an ISA transfer?
Again, using Nutmeg as the example, once you've created your account with us and filled out the transfer form it normally takes between 15 and 30 days, depending on your previous ISA provider.
Does it cost money to transfer an ISA?
It's rare that you would need to pay your new provider an extra fee for transferring an ISA into them. But, you should look out for charges that might be applied by your old provider should you choose to leave them. This might be in the form of a one-off exit fee, or trading charges in order to settle your investments with your existing provider before you can move that money to your new provider.
Ideally, it's best to research and consider such charges when you first open an ISA with a provider. They may well seem like the perfect choice at the time but you might want to transfer your savings or investments in years to come so it's good to know what costs this could incur.
Upgrading to a Nutmeg ISA
A Nutmeg ISA is a type of stocks and shares ISA. You get all the tax-advantageous benefits of a stocks and shares ISA but you also get:
A portfolio, tailored to you, intelligently created and managed by our expert investment team, in line with your financial profile and appetite for risk.
Secure 24/7 online access to your portfolio, so you can see where your money is invested and how it's performing whenever you want.
Excellent customer service, plus regular communications from our chief investment officer on the global financial markets and our investment strategy.
 ————————————————————————-
New to Nutmeg?
If you are looking to invest but are not sure where to start, Nutmeg can help. We build an investment portfolio for you based on financial information you provide and your personal attitude to risk. And our online tools are data driven, giving you a clear idea of risk and return. We're low cost and transparent so you can always see where your money has been allocated and how it's performing.
Try it out, with no obligation – you can set up a portfolio in just a few minutes
Why Nutmeg?
We're the way investing should be – intelligent, transparent & low cost. Check our track record
Risk warning
The views and opinions expressed herein are for informational purposes only. They are subject to change without notice, and do not take into account the specific investment objectives, financial situation or individual needs of any particular person. They are not personal recommendations and should not be regarded as solicitations or offers to buy or sell any of the securities or instruments mentioned. The views are based on public information that Nutmeg considers reliable but does not represent that the information contained herein is accurate or complete.
With investment, your capital is at risk. The price and value of investments mentioned and income arising from them may fluctuate and you may get back less than you invest. A movement in exchange rates may have a separate effect, unfavourable as well as favourable, on the gain or loss otherwise experienced on the investment concerned. Past performance is not an indicator of future results, and future returns are not guaranteed. We acknowledge an individual's tax situation is unique and tax legislation may be subject to change in the future. A stocks and shares ISA may not be right for everyone and tax rules may change in the future. If you are unsure if an ISA is the right choice for you, please seek independent financial advice.
Nutmeg® is a registered trade mark of Nutmeg Saving and Investment Limited, authorised and regulated by the Financial Conduct Authority, no. 552016, registered in England and Wales, no. 07503666, with a registered office at 5 New Street Square, London, EC4A 3TW.