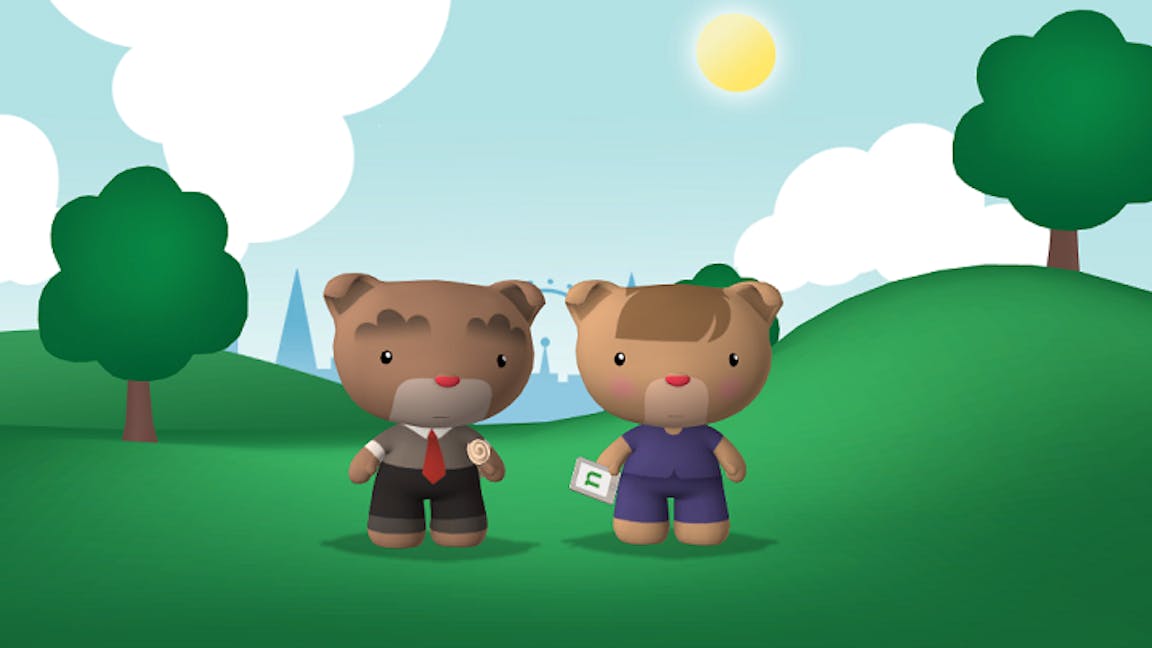 Here at Nutmeg, we're all about making smart investing available to everyone. Now we're bringing our message to even more people across the UK with our new TV campaign "Just Nutmeg it".
Working with AMV BBDO, London's largest advertising agency, and Not To Scale, film and animation production company, we designed the campaign to highlight just how easy it is to start investing – from £500 initial deposit and £100 per month, or £5,00 initial contribution.
We took the inspiration for our new campaign from internet cult classic 'Xtranormal' videos, featuring the 'Paws' characters. We loved them for their clear and simple way of explaining complex topics.
Teaming up with Nawmal, the owners of the original software, we developed our own bespoke characters – Nut and Meg. You might already have seen them across London's tube network.

Image: Nut and Meg – initial sketch and final design
About the characters
What started off with a small idea has evolved into the full campaign you can see today. Our Chief Revenue Officer, Martin Stead, spoke about his vision for the new launch:
"The creative inspiration for our first TV ad campaign was driven by our desire to showcase Nutmeg as the smart new way to invest. In an industry that is renowned for being complex, expensive, opaque and intimidating, we are very different, and our stand-out advertising style demonstrates this.
"Our ad campaign portrays our award-winning investment proposition," said Stead, "which is all about making high-quality investing easy, personalised and accessible to anyone with as little as £500 initial deposit and £100 per month.to invest. Quite simply, Nutmeg stands for no nonsense investing."
Risk Warning
As with all investing, your capital is at risk. The value of your portfolio with Nutmeg can go down as well as up and you may get back less than you invest.