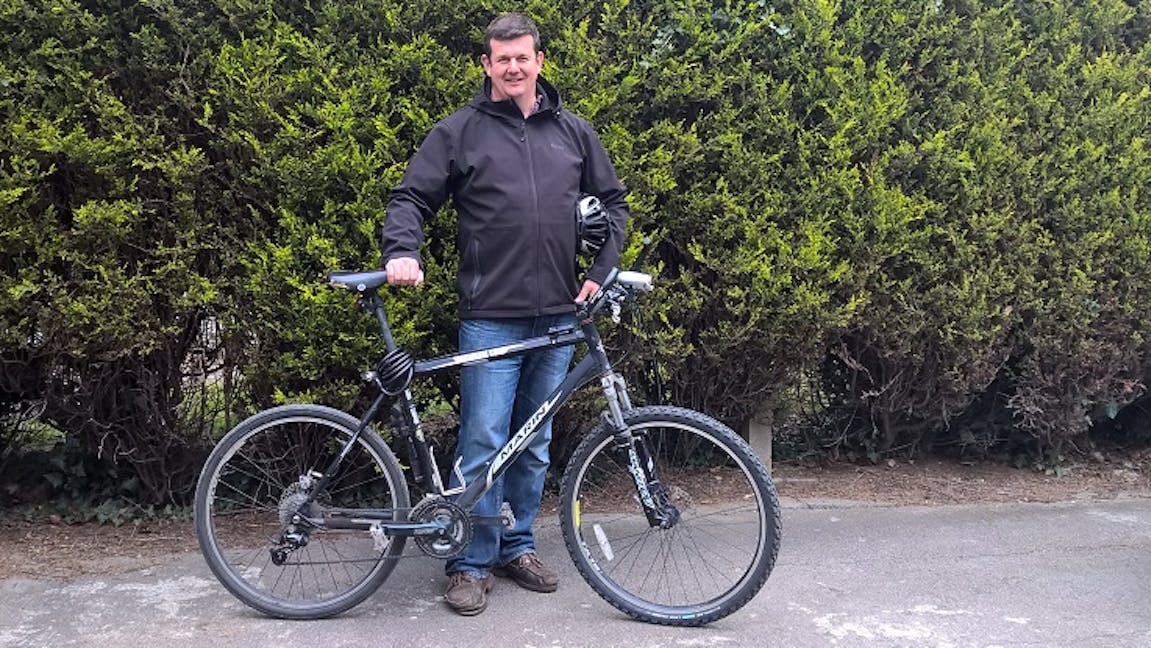 Balancing a family and a demanding job, as well as staying on track with the nuances of individual investments, was time consuming for James. Moving a few of his investments from DIY platforms to a managed portfolio gave him some time back.
Living life – families, jobs, friends – takes time and dedication. For those who also want to make the most of their investments, not having enough time to research and make the right investing decisions when doing it all themselves can be frustrating. Read how James, an experienced investor and family man, moved from DIY platforms to using Nutmeg to make the most of his time and investments.
Tell us a bit about yourself James
I'm 45 years old and live in Nottinghamshire. I'm married, have two children and am a homeowner.
What's your investment approach?
My portfolio is fully diversified – I have a range of investments across several providers.
I'll happily take investment advice from friends, or professionals if I need to. I've always lived well within my means, so I've always had savings. As I've earned more, I've put more away. This has given me scope to invest in more, and different, propositions.
Is investing something you've always done?
It certainly feels like something I've done for a good number of years! Investing really interests me.
I suppose when the daily papers started covering the privatisation of national companies and the possibility of buying some of the shares – that's where my real interest started.
From there I bought small shares in individual companies – I was drawn to both the mobile and tech sectors, as I worked in these sectors and knew them. But I got stung in the late 90s with the tech bubble.
Getting stung made me take a more cautious position. I started to really look at each individual investment and tried to learn as much as I could about the funds before investing. However, this takes time and when you've got a family and a full-time job it's difficult to keep on top of the smaller detail.
What brought you to Nutmeg?
I did my own trading. I had share options. I had funds on a couple of DIY platforms. I had some managed ISA funds. But I wasn't sure I was doing it right. The market was changing.
A friend who worked in finance happened to mention Nutmeg as a disruptive influence in the investment space. A company to watch. That intrigued me – I was looking for something different. At the same time, I was starting to feel like I wasn't dedicating enough time to learning about investments. So as a way around this while keeping my portfolio diversified, I thought I'd check you out. I had a look at your website and read some peer reviews.
I wanted to hand over responsibility for some of my investments to people who knew what they are doing – to reduce some risk, and to give me more time for other things in my life. Based on what I'd heard and read about Nutmeg, it seemed like a good choice.
I started by dipping my toe in the water with a small amount, in a Nutmeg ISA and then moved several of my existing ISAs to Nutmeg.
Investing with Nutmeg has given me some time back. I'm able to put my investments in, sit back, and forget about them in the short term.
Risk warning
As with all investing, your capital is at risk. The value of your portfolio with Nutmeg can go down as well as up and you may get back less than you invest. A stocks and shares ISA may not be right for everyone and tax rules may change in the future. If you are unsure if an ISA is the right choice for you, please seek financial advice.