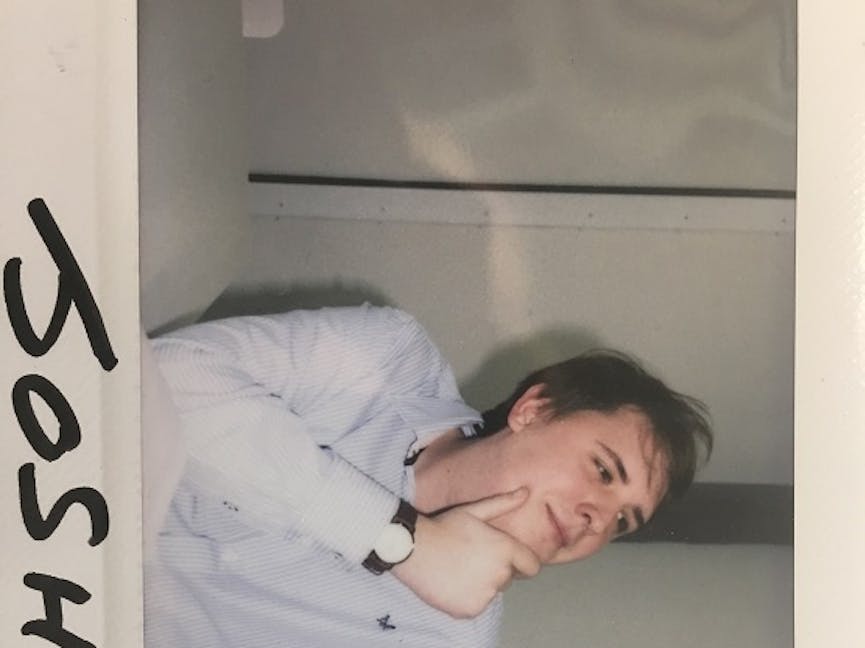 Meet the Nutmegs #6
We've been open for business for over 3 years and earlier this month we met some of our investment, and engineering team members. One of the most shared pieces of advice about investing, is that it's for the long term. So in our next installment of Meet the Nutmegs, we thought we'd introduce one of our youngest members of the team.
Josh Queen
Junior Product Manager
Q: Junior Product Manager, how did that happen?
I didn't take the conventional route of school, university and then a graduate scheme, instead I left school and started at the bottom of the ladder at a stockbroking firm. I always knew I wanted to work in financial services, and learning on the job was best for me. I started in the operations team and spent about a year there. I then made the move from the City to Nutmeg, where I worked in the operations team and focused on pensions. I then made the transition from the operations team to the product team. This is a pretty unconventional route but it's certainly given me a panoramic view of both the product and the customer. I feel very lucky to marry these two aspects together.
I have a real passion for pensions, the Nutmeg product and design. The opportunity came up, I seized it and here I am.
Q: What drew you to Nutmeg?
I'd worked in the city and financial services for a while and I wasn't particularly familiar with Nutmeg until I saw a run of tube adverts. I was intrigued. I asked a friend about them, and I began to read more about the ascent of the 'robo-advisors'. I realised that Nutmeg was the first of its kind in the UK. Another friend mentioned that Nutmeg were advertising for jobs, I applied and at the interview I was sold a vision I not only agreed with, but wanted to be part of and I've not looked back.
Q: We know you're a Junior Product Manager

but what does that mean day to day?
The product team look at products and services that make the customers life easier. What works best for the customer? What makes investing easier?
I work with customer support and engineering to innovate and design products before the customers ask for it. The product team facilitate the journey of the product or feature from concept through to release. The customer's voice is the most important factor in any innovation and that's what keeps me going everyday.
Q: What keeps you smiling at work everyday?
The team. Community spirit – you don't get it at bigger financial institutions. We are all on the same journey and everyone cares about their work, the customer and the product.
Q: What are you saving for?
A house, I'm sure everyone says that don't they? Maybe a degree as well – it would be nice to be a student at some point and I think you can be a student at any time and still enjoy it.
Q: Do you have investments?
I do. I have a pension. I have a stocks and shares ISA – all from Nutmeg.
Q: When you're not at Nutmeg, what keeps you busy?
Well I'm training for a triathlon at the moment. I actually cannot wait to get it over and done with because it feels like it's taking over my life. When I'm not training I'm exploring London. I am a Londoner born and bred, but I am still finding new places and hidden gems. London never sleeps, and is constantly evolving. It's a great place.
Q:  If you could give your younger self one piece of advice, what would it be?
Don't let people put you down, believe in your own abilities.
Q: And what next?
Pass my driving test. This isn't my first test so I'm hoping I can see the open road soon.
Josh is also a regular contributor to Nutmegonomics, writing about all things pension-related. Read more from Josh.
Risk warning

As with all investing, your capital is at risk. The value of your portfolio with Nutmeg can go down as well as up and you may get back less than you invest. Tax treatment depends on your individual circumstances and may be subject to change in the future.