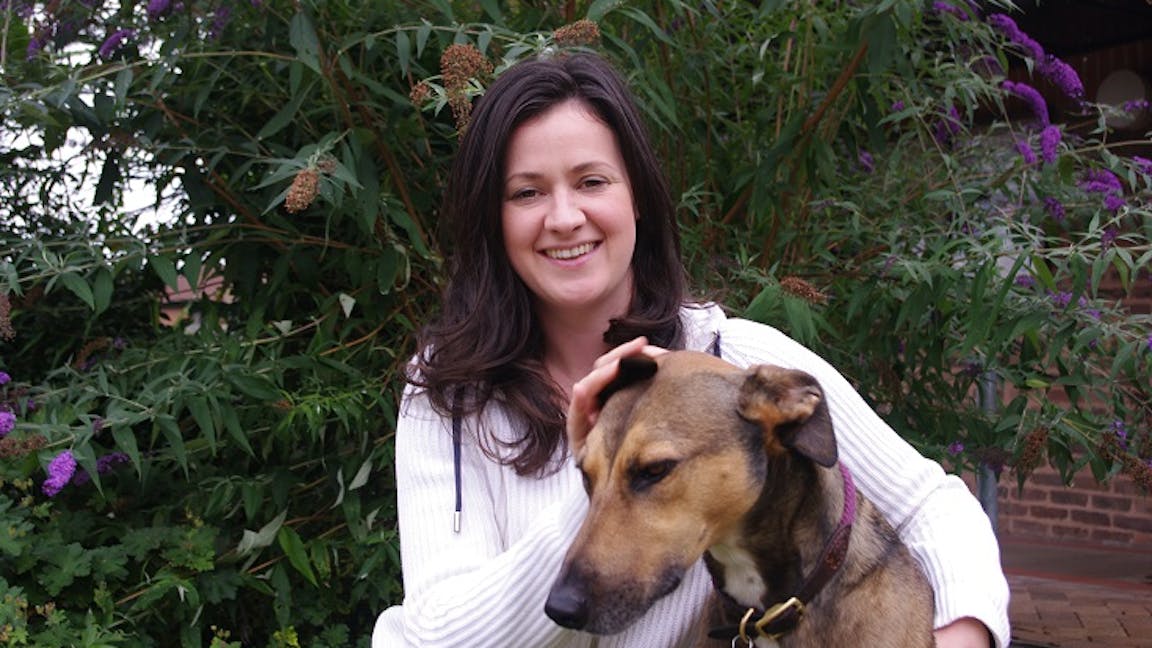 Keira knew that cash savings weren't as rewarding as they used to be, and knew she wanted her money to work harder than they were. However, it still took her sometime to look in to investing as a long term solution to reach her saving goals.
Tell us a bit about yourself Keira.
I'm a self-employed digital fundraising consultant and am 34 years old. I am married and have a rescue lurcher called Reggie. I don't currently own a home but it is something I am working towards.
Is investing something you've always done?
Not at all. It certainly isn't something I ever thought was for me. Investing always seemed like something other people did – people with lots of money, and disposable income.
I've never had the best saving habits either. This meant that having a large sum of money – what I thought was needed in order to start investing wasn't an option for me.
Tell us about your journey to investing…?
I have always had some premium bonds, and although I started putting small amounts away regularly, I didn't seem to be getting any closer to my goals. I knew they weren't growing much, but I didn't know where else to put them.
I did some work experience at a stock brokers in the City when I was in my early twenties. It looked exciting and I could see there were gains to be made but it still didn't resonate with me from a personal investment perspective. It was still all about high-level investors.
I knew I was never going to spend all my time keeping spreadsheets and analysing the markets. Like many people in their mid-twenties living and working in London, I was happy to spend and not look much further than the next month.
This sounds ridiculous but I started thinking differently about investing a few years later when I went to see Tony Robbins, a motivational speaker. During the talk, which was unrelated to investing and actually about general life-coaching, planning and long-term goals, the crash of 1929 came up.
Tony spoke about how after that crash, the market returned, and people who were able to hold their investments, made their money back. That got me thinking. I've already seen a couple of booms and busts just in my lifetime. Maybe investing was for me after all.
So why Nutmeg?
From there I did some research about stocks and shares ISAs and then a friend mentioned a company whose minimum investment was much lower than most, and encouraged monthly contributions: Nutmeg. I did some research, I visited the website, I liked the user interface and the ISA calculator and thought why not try it out – it looked pretty idiot proof.
Since I've joined Nutmeg I've become more interested in investing but I'm still very happy for your investment team to take care of the finer detail. I was invested before the Brexit vote, and I've seen both good, and bad, performance and I'm still invested so something must be working.
Risk warning:
As with all investing, your capital is at risk. A stocks and shares ISA may not be right for everyone and tax rules may change in the future. If you are unsure if an ISA is the right choice for you, please seek independent financial advice. Past performance is not a reliable indicator of future performance.