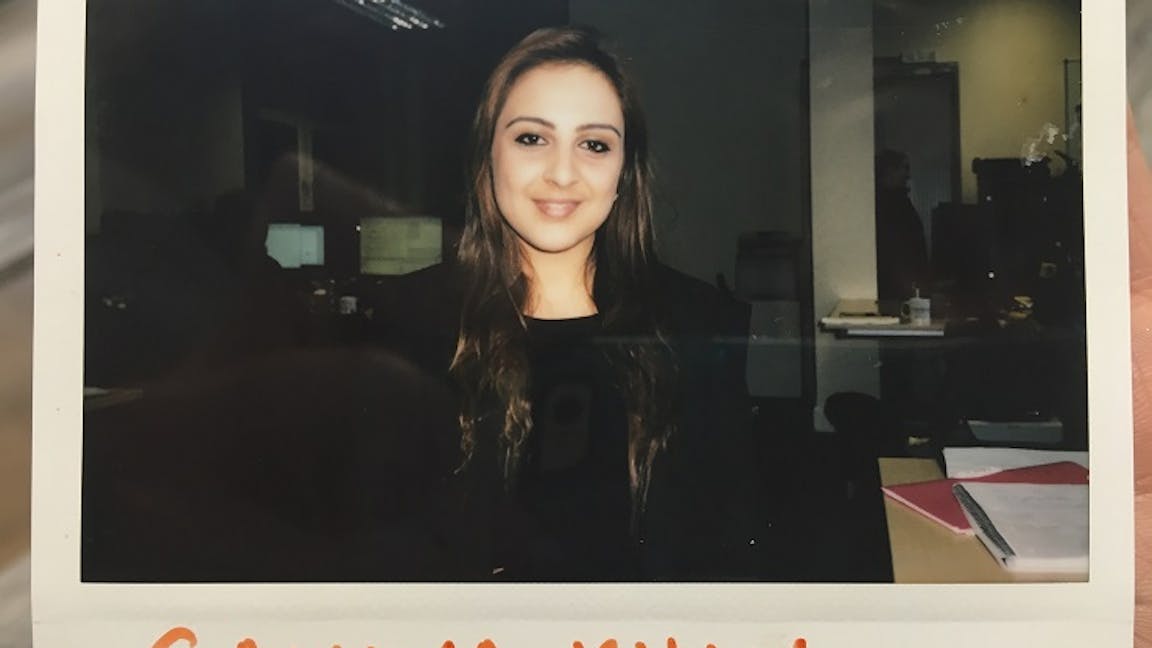 Meet the Nutmegs #3

We've been open for business for over 3 years and we thought you might like to meet the team behind the investments and your online account.

Samina Khan
Quality Analyst Engineer
Quality Analyst Engineer, how did that happen?
I never thought I'd be working in IT, that's for sure.
I did a chemistry degree and when I graduated I worked part-time as a qualified dispenser at a chemist. While there I used a medical processing system which endorsed prescription. I worked alongside an engineer for this system, became interested and was asked if I wanted to become a tester.
I knew the system and worked with it every day so thought why not? From there I went to another pharmaceutical company and progressed to a senior engineer. Before I knew it two years had passed and I felt like I needed a challenge and was approached by a recruiter to join Nutmeg.
Quality Analyst, what does that mean day to day?
I'm where the rubber hits the road. I look at continually improving the software for the customer, as well as looking at new functionality. Last year we wanted to start using debit card payments on the site. That takes a lot of moving parts behind the scenes and I'm the person ensuring that it is coded correctly and effectively, so that the customer has a seamless experience.
Q: What keeps you smiling at work every day?
Apart from the team, the coffee machine! When you've had a long commute in, or a long day it really makes the difference. It's a good opportunity to take five minutes out, catch-up with other members of the team that you don't work directly with.
Q: What are you saving for?
A house. I was saving for my wedding but I've reached that saving goal.
Q: Do you have investments?
Yes a pension – when you're younger you don't realise a pension is actually an investment. Saving for your future really isn't something you think about: you should do it!
Apart from that I don't have any other investments, when you've set a goal like a property it really takes all of your spare income. It has to be a real focus.
Q: Before you joined Nutmeg did you know much about investments?
No but I certainly do now. It's been really interesting and opened a new world up to me. Cash doesn't give you any returns at the moment, and it's not likely to in the near future so investing is certainly a longer term alternative.
Q: When you're not at Nutmeg, what keeps you busy?
My dad isn't well and as a family we spend a lot of time helping him get back on his feet. I love to do all the usual stuff like going to the gym, socialising and soaking up what London has to offer. The days fly by.
Q:  If you could give your younger self one piece of advice, what would it be?
Keep your options open.
Q: And what next?
To become an expert. Learning automation and new technologies and hopefully build my remit.
Risk warning
As with all investing, your capital is at risk. The value of your portfolio with Nutmeg can go down as well as up and you may get back less than you invest. A pension may not be right for everyone and tax rules may change in the future. If you are unsure if a pension is right for you, please seek financial advice.