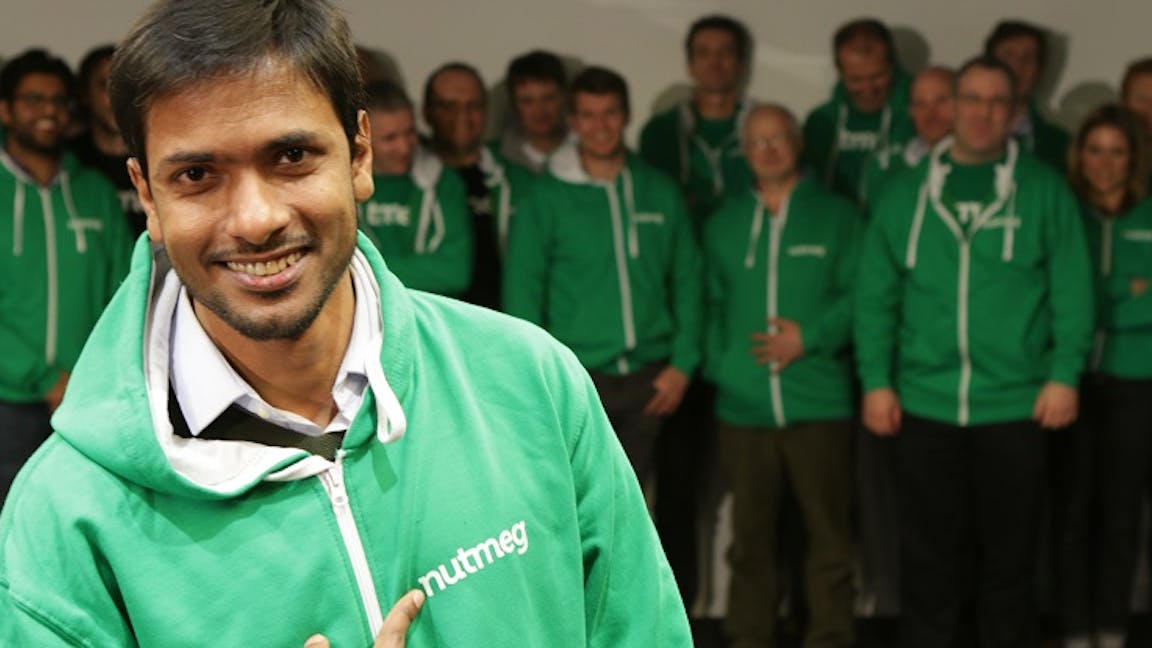 Meet the Nutmegs #5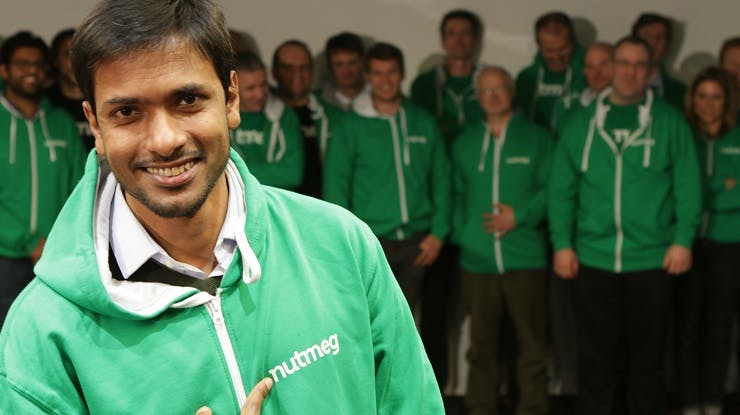 We've been open for business for over 3 years and earlier this month we met some of the women from our investment, and engineering teams. One of the most shared pieces of advice about investing, is that it's for the long term, so in our next installment of Meet the Nutmegs, we thought we'd introduce one of our longest serving members of the team, who always thought he'd become a cricket player.
Abu Raihan
Software Engineer
Q: Software Engineer, how did that happen?
Well I always wanted to be cricketer so it's pretty cool our office is so close to the Oval cricket ground. When I got to 16 I realised that becoming an international cricketer wasn't looking like a possibility, so I thought about what I enjoyed at school, and what else might allow me to travel. I decided on Computer Science & Engineering.
I grew up in Bangladesh and university places were highly sought-after and competition for places was fierce. Not only did you have to pass your exams with the best grades, you also had to pass an entry exam. That might not seem too bad, but the year I took the entry exam there were 7049 other people also sitting it. There were 25 places, and I was one of the lucky ones as I got a place.
Once I graduated I worked as a quality assurance engineer, like Samina here at Nutmeg. I spent a few years crafting that trade, and thought I'd like to see some of the world so decided on a masters in information technology in the UK. Once I'd completed my masters I got a job a at a music startup doing a slightly different role to the one I do today, but it was a great learning experience. Really the rest is history!
Q: What drew you to Nutmeg?
I hadn't heard of Nutmeg. It didn't actually exist, at that point it was an early evolution – Hungry Finance. I was contacted via a recruiter who said I have something interesting for you. I got lost on the way to my interview at a small office in Clapham. Met the founders and all four of the employees said 'hello'. Everyone was friendly,  explaining the dream of what Nutmeg was to become. I liked the concept. It sounded great and after that interview I wanted to be a part of it. It was exactly what I wanted to do in terms of software engineering. And here I am 5 years later…
Q: We know you're a Software Engineer
Any interaction, or communication the customer has in their account is processed; saved; stored. That then translates into their portfolio. I administer that conversation between the front end and the back-end essentially. I'm part of the team that facilitates the customer's online account.
Q: What keeps you smiling at work everyday?
Seeing the work I do everyday translate into a great customer experience
Q: What has kept you at Nutmeg for five years?
The customer and motivation to see that everyday. Whatever I do has a direct and real outcome for the customer. I was here when our the first customer opened their account and I'm still seeing new customers. It makes me proud to be part of that growth and change. It's like being part of a 'Nutmeg family'
Q: What are you saving for?
I'm not saving for anything, I like to see what comes along!
Q: When you're not at Nutmeg, what keeps you busy?
Aside from cricket, I'm a very proud table tennis player so I invest time in that, and I also like badminton. I recently bought a small car that allows me to travel and see more the UK.
Q:  If you could give your younger self one piece of work advice, what would it be?
Find something you're good at and follow it!
Q: And what next?
I have a dream to travel to every single country in the world. That could keep me busy! I'd like that a lot.
Risk warning
As with all investing, your capital is at risk. The value of your portfolio with Nutmeg can go down as well as up and you may get back less than you invest.