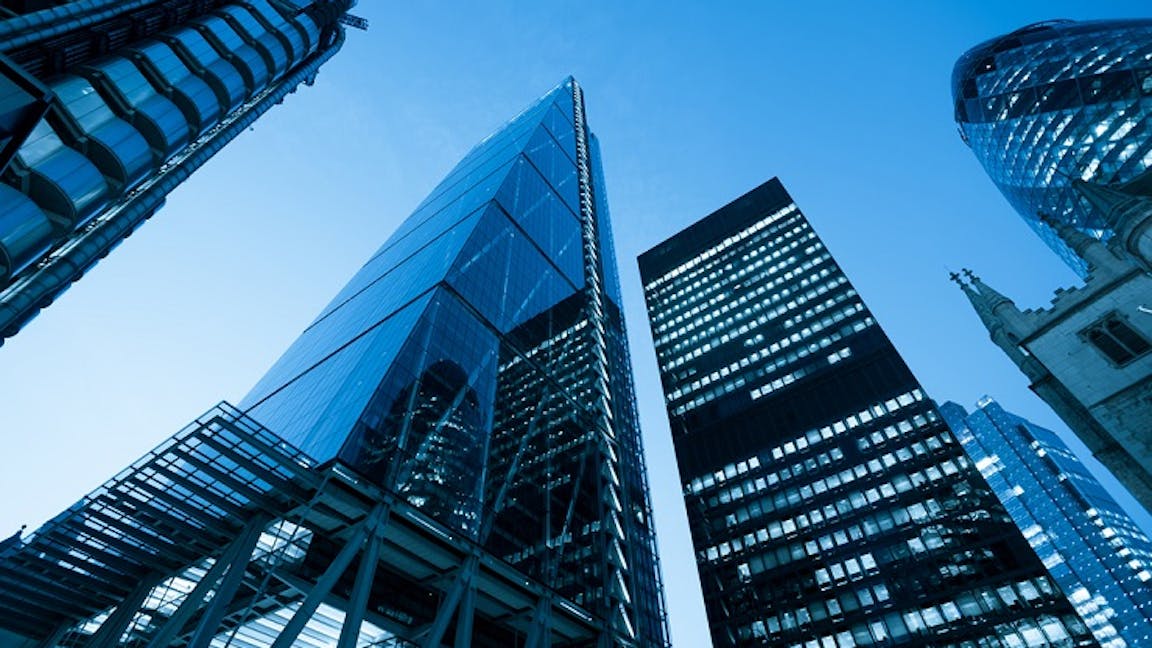 An independent report by respected financial consultancy The Lang Cat reveals the true cost of investing. The data also identifies some of the best – and worst – providers when it comes to the fees you are likely to pay on your stocks and shares ISAs and other investment products.
The research looks at total investment costs across two broad groups – those who offer high-end fully-managed, discretionary wealth management, such as Nutmeg, Rathbones and Brewin Dolphin, and those who offer a more automated or 'DIY' investment solution, such as Fidelity Personal Investor or AJ Bell's YouInvest.
The Lang Cat projected investment costs for a range of different investment amounts, from £500 through to £1m, over a 10-year timescale.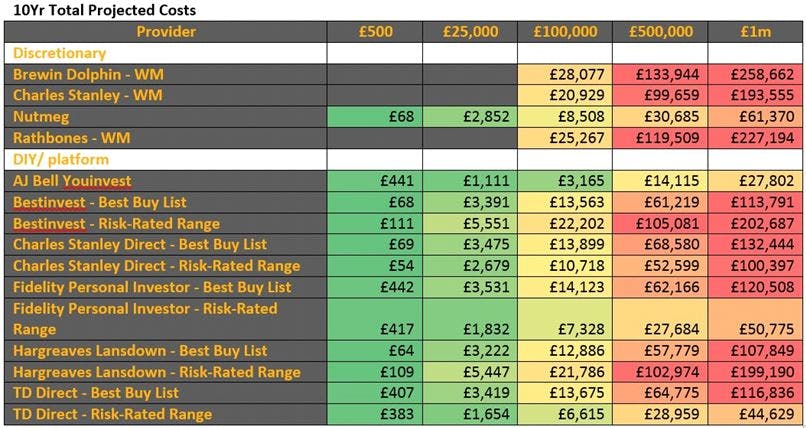 Source: Platforms are dead, The Lang Cat, September 2015 
Fully-managed investment solutions
When compared to other discretionary wealth managers in the report, Nutmeg has the lowest fees across all investment amounts, and by a long way. On a £100,000 portfolio, Nutmeg's total projected costs over 10 years was £8,508 compared to more than £20,000 for the next best, Charles Stanley, while Brewin Dolphin's projected costs were a staggering £28,077. That's a lot of money and a big dent in your potential net returns over that time.
Nutmeg was the only provider to even offer such a service to those with £500 or £25,000 to invest.
Doing it yourself
At Nutmeg, we're sometimes compared to 'DIY' investment platforms because, like them, our service is 100% online and easy to set up. With these platforms, you select your own investments and pay a fee for those, plus you generally pay extra every time you trade.
In reality, we're quite different. The service we offer is closer to that of a traditional wealth manager – we set up your portfolio at your desired level of risk, we fully manage it for you, choosing which investments to buy and sell, and regularly rebalance it for you.
The only difference is that we do all of this online, for a much lower fee; which is almost as low as if you were to go it alone with one of the platforms.
Among the more automated investment services and DIY platforms, Charles Stanley Direct is best on fees for a £500 starting investment, but AJ Bell proves to be cheaper when that initial investment is £25,000, £100,000 or more.
Mike Barrett, consulting director at the Lang Cat, said:
"We were commissioned to research this with a view to highlighting the true cost of investing.  We've included underlying fund charges, over a 10 year period, to help consumers really understand what they are paying."
"Nutmeg and AJBell are lowest on cost but they offer different services, as do the discretionary providers. A DIY platform might offer some guidance, but it's normally up to the customer to pick the most suitable funds and then manage their portfolio on an ongoing basis. With a discretionary service you have the comfort of knowing an investment team is always on top of your investments."
"Markets and economic conditions are changing all the time, and your investment needs to be managed on an ongoing basis to ensure it is delivering the returns required, in line with the level of risk you are willing and able to tolerate. Customers need to consider whether they want the responsibility of doing this themselves, or want to delegate it to experts."
The smart new way to invest
If you're looking for a team of experts to build and manage a smart portfolio for a simple low fee, try Nutmeg. You pick the risk level you're comfortable with and we do the rest. There are no tie-ins, set-up costs or exit fees, and it's all online, so set-up is quick and easy and you can log in when you want to see how your investments are doing.
Risk warning
As with all investing, your capital is at risk. The value of your portfolio with Nutmeg can go down as well as up and you may get back less than you invest. A stocks and shares ISA may not be right for everyone and tax rules may change in the future. If you are unsure if an ISA is the right choice for you, please seek independent financial advice.