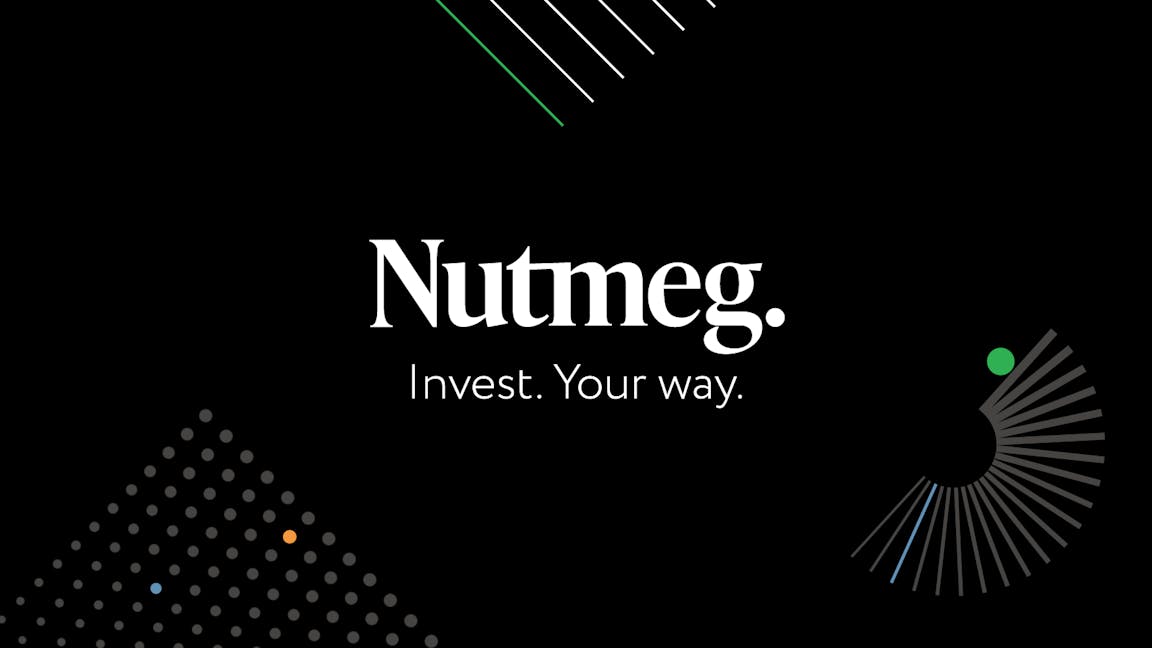 Welcome to the new-look Nutmeg. You may have noticed that there is now a new visual identity for Nutmeg, a new logo, new typeface and colour scheme, new website, new email templates.
Why have we changed?
The simple answer is that we haven't really changed, our core mission is still the same. Our vision is the same as day one, nine years ago: bring investing to a wider audience, bring transparency with a great user experience, and help people to reach their financial goals. However, over these nine years we have grown as a company. Our product set expanded with new investment styles and tax wrappers, new payment methods and an enhanced mobile experience. Our clients have grown up as well. Many of them have been with us for years, they are more financially confident and Nutmeg has become part of their life, as they reach financial milestones and adapt their goals.
Our future roadmap will bring even more transparency, insights and planning tools for investors to help them manage their wealth. Our wealth consultants and wealth managers add real value to our clients' lives with their expertise. So as our product roadmap has evolved to meet our clients' needs, our brand has evolved as well, and it was this evolution that we wanted to reflect in a new visual design across the Nutmeg experience.
The thinking behind our new design
Nutmeg has always believed that having a clear view of their investment goals can help our clients achieve their financial ambitions. And as our clients' investment journeys continue, we wanted to increasingly focus on the human stories that our investment strategy and technology are powering. Our early message across much of our communications was 'No nonsense investing' and our brand imagery reflected that spirit, using bright and simple images. In our design update, we are using new graphical elements both to assist in navigation around the Nutmeg website and mobile app, as well as highlight the many different wealth management options we now offer. Alongside, and interwoven with these graphical elements, you will also see imagery that reflects the human side of Nutmeg and our clients. Our images are real – muddy, chipped, soaked and never perfect but authentic, optimistic and with aspiration. Among this you will still spot the familiar Nutmeg green, a reminder of our legacy and constancy of mission.
We are still a challenger at heart, but a more grown-up one. We still like to challenge with our thinking, and our innovative ideas are backed by experience. Experience accumulated over almost a decade, and now helping over 150,000 people across the UK reach their financial goals. We believe our new look reflects this.
Key changes to look out for
Your Nutmeg mobile app icon
Our mobile app icon will be updated on your mobile device. You can see the old icon (on the left) and the new updated icon (on the right) below.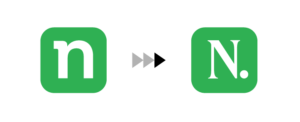 Your Nutmeg emails
You may well have already noticed a change to the look of emails from Nutmeg.
Your dashboard
You will notice our new logo design at the top of your dashboard.
We hope you enjoy what this new look will bring to your Nutmeg experience.
Risk warning
As with all investing, your capital is at risk. The value of your portfolio with Nutmeg can go down as well as up and you may get back less than you invest.