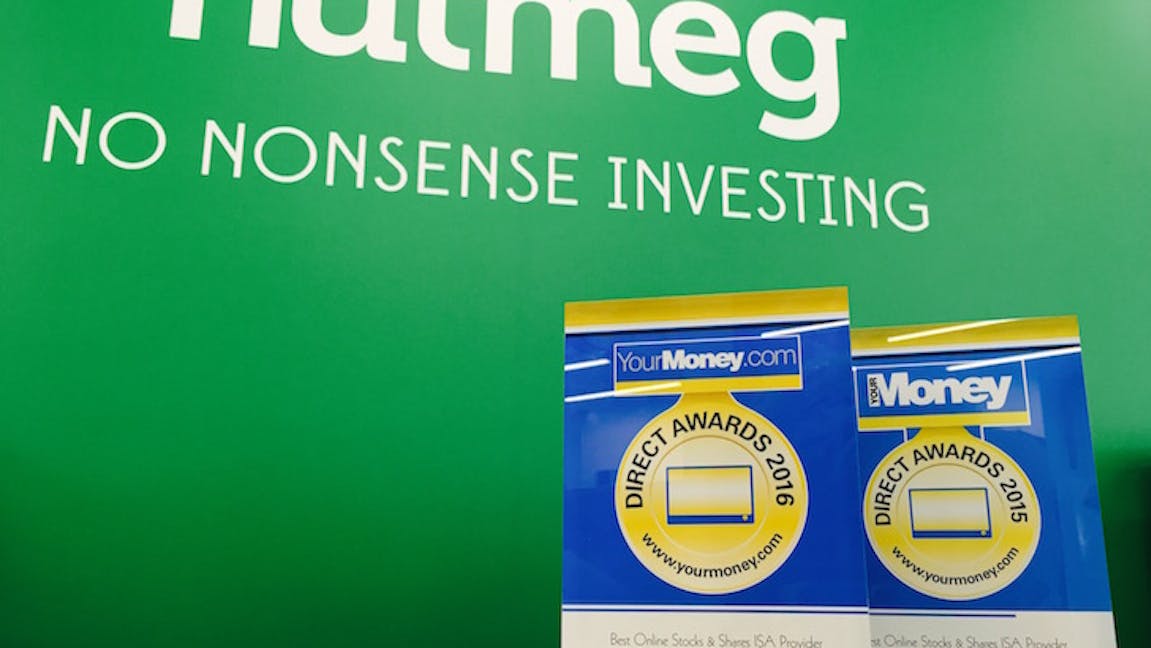 Nutmeg has won the title of Best Online Stocks & Shares ISA Provider in the YourMoney.com awards for the second year in a row.
Martin Stead, Chief Executive, said:
"We are thrilled to have Your Money's recognition of our service for the second time. We pride ourselves on having created the best user interface in the business, delivering unrivalled simplicity and transparency, all while providing top quartile returns for our customers.
"We're taking the best elements of high-end investing and making them available to everyone at a fraction of the usual cost, and it's great to know that Your Money likes what we do!"
All the providers who enter the YourMoney.com awards are subjected to a rigorous judging process based on the price and quality of their products. Short-listed firms are then judged by a panel of readers. These readers mystery shop each firm, and would have interacted with Nutmeg's website and customer service team.
YourMoney.com celebrated Nutmeg's "modern approach to ISA provision": "Fresh, modern and massively functional… super slick… This refreshing approach to financial services is certain to chime with many investors disillusioned with over-complicated jargon and steep charges, and after a platform that makes investing easy."
The YourMoney.com Awards are in their 19th year and are the longest-standing consumer finance awards in the UK.
See what a Stocks & Shares ISA could be worth in years to come with our handy ISA calculator:
For more information on the YourMoney.com Awards please visit www.yourmoney.com/awards
Risk warning
As with all investing, your capital is at risk. The value of your portfolio with Nutmeg can go down as well as up and you may get back less than you invest. A stocks and shares ISA may not be right for everyone and tax rules may change in the future. If you are unsure if an ISA is the right choice for you, please seek financial advice.