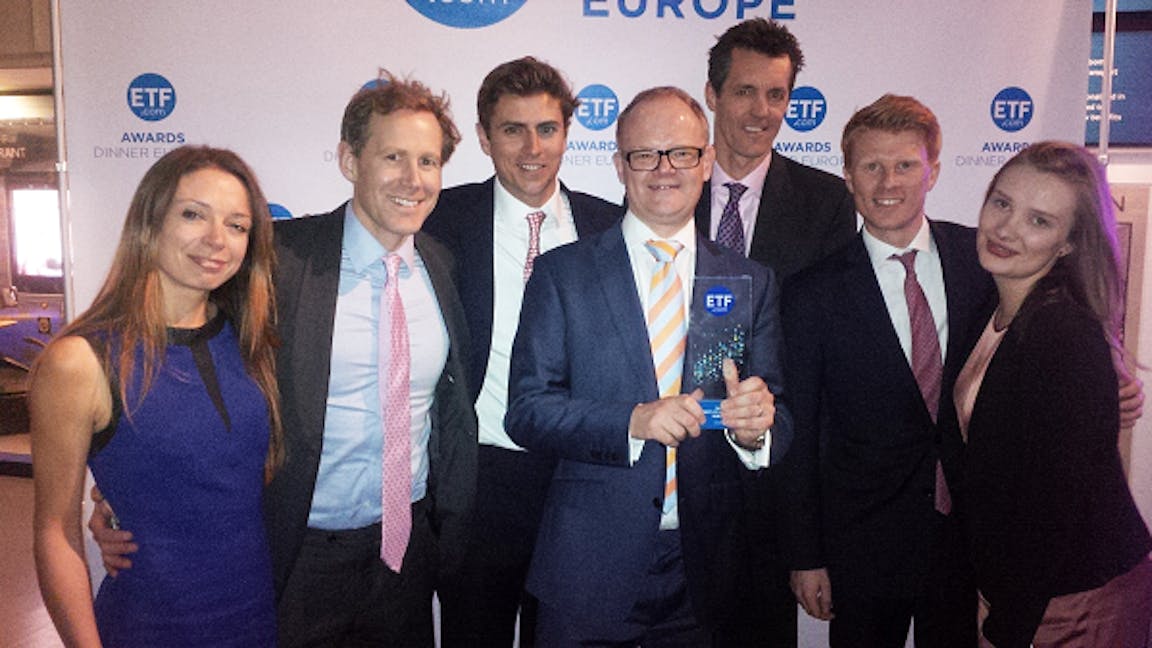 On Thursday 16th April  2015 we scooped the award for the 'Best ETF Investor 2014' category at the high-profile ETF.com Europe Awards.
The shortlist for the award boasted some of the biggest names from the ETF (exchange-traded funds) industry, including Seven Investment Management and Twenty20 Investments. The awards, in their first year held in Europe, aim to recognise the people, products and companies that are driving the ETF industry forward. Nutmeg CEO and co-founder Nick Hungerford gave the headline speech at the awards dinner in London.
"It's a real honour to win this award and to be recognised as a best-in-class investment company. Credit must go to our investment team, led by Shaun Port, who – uniquely for the industry – have the courage to publish their results publicly. This award also recognises the role ETFs play in our efforts to simplify investing for the customer.
ETFs have transformed how both individuals and institutions invest – they enable us to build globally diversified portfolios, the quality of which was once preserved for the ultra-wealthy, for a very low annual cost and make them available to all. The growth of the ETF industry in Europe has been nothing short of stellar and we look forward to ETFs leading the charge to bring further transparency and fair pricing to customers."
A huge well done to Shaun and the team for the well-deserved win!
We've written lots about why we love investing in ETFs on this blog. We use them because they are an easy and low-cost way of investing that track the markets and give us good access to a wide range of investments. We publish all of our performance results on our website, where you can also find out more about how we invest.
Risk warning
As with all investing, your capital is at risk. The value of your portfolio with Nutmeg can go down as well as up and you may get back less than you invest. Past or future performance indicators are not a reliable indicator of future performance.