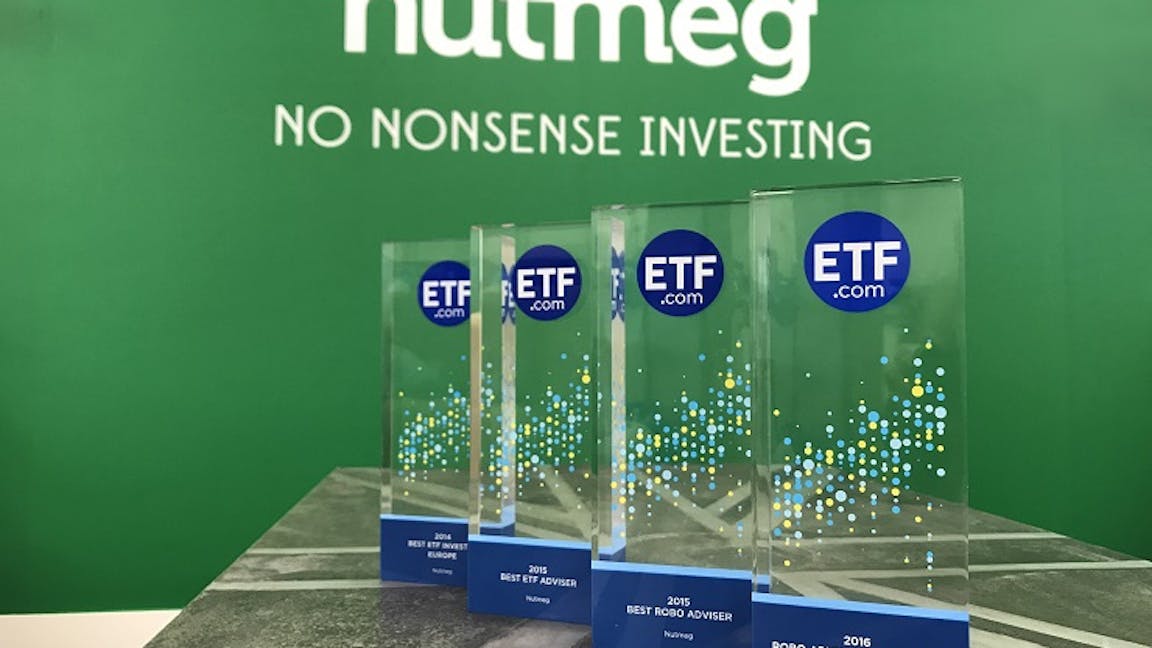 Nutmeg scooped the award for 'Robo Adviser of the Year for Europe – 2016' beating ETFMatic, Moneyfarm and Scalable Capital for a second year running.
The awards are in their third year and aim to recognise the people, products and companies that are driving the ETF industry forward. The evening was held in the City, in London.
James McManus, a Nutmeg investment manager, was with Shaun Port, chief investment officer, to collect the award.
"We are thrilled to once again be recognised by our industry peers as the leading online wealth manager, in Europe.
As strong advocates of the ETF industry we're passionate about the benefits they can offer our clients and, from the beginning, we have championed the use of ETFS in our portfolios.
We're proud this award recognises not only the performance our investment team has delivered, but also the seamless user interface and unrivalled simplicity and transparency."
Nutmeg has won four similar awards in three years.
2017: Best Robo Advisor Europe 2016
2016: Best Robo Advisor Europe 2015 & Best ETF Advisor 2015
2015 Best ETF Investor 2014
Risk Warning
As with all investing, your capital is at risk. The value of your portfolio with Nutmeg can go down as well as up and you may get back less than you invest. Past performance is not a reliable indicator of future performance.