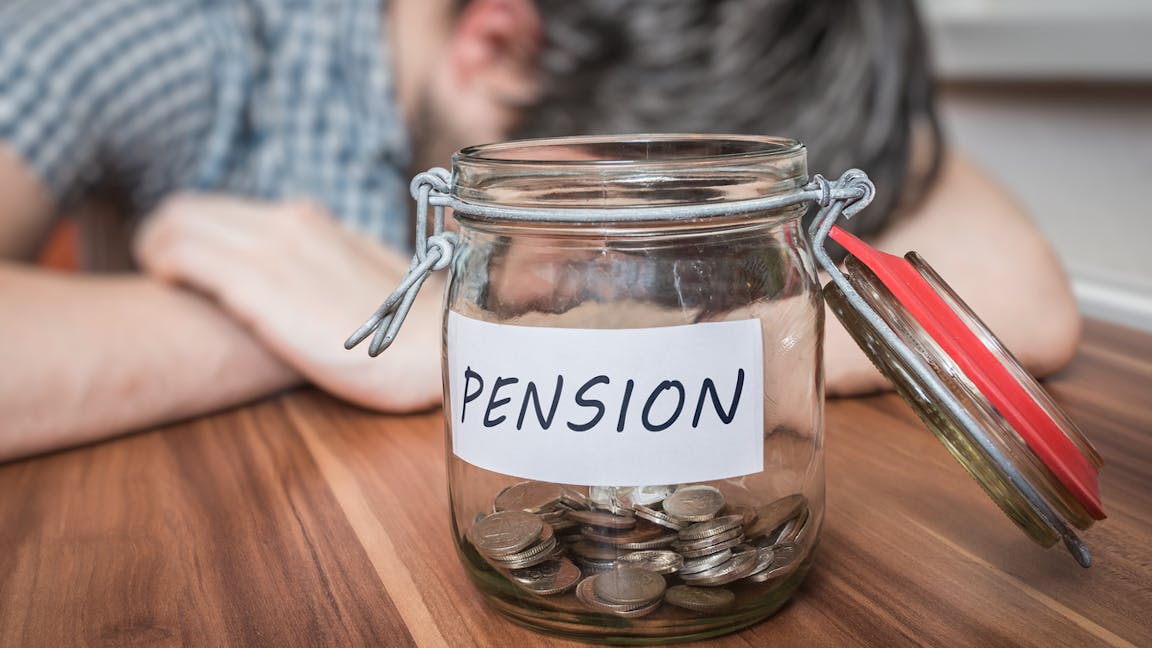 The UK population is in a state of worry over personal finances. Research commissioned by Nutmeg1 found that eight in ten people in the UK are stressed about money matters. Not only are we dealing with the rising costs of outgoings, such as bills, food and transport, but many of us are concerned we are not putting enough aside in pensions for our retirement.
Each category brings with it its own specific worry:  
Mortgage – nearly half (49%) of people are worried about getting on the property ladder. 
Supporting parents – more than half (51%) of people are worried about caring for ageing relatives. 
Pension – more than two-thirds (67%) of UK adults worry they are not putting enough money away to sustain us in our later years. 
Of these, it seems the last, pensions, is the top concern. Nutmeg's research shows there are certain groups who are especially prone to financial worry because of external factors affecting them.
Mid-lifers are most stressed about pensions 
Nutmeg found that UK people in the 35-44 age bracket are most likely to worry they are not putting away enough for their retirement (to check if you are investing enough for your retirement, try our pension calculator). In fact, more than three quarters (76%) of them say their greatest financial fear is not having enough for the years after they stop working. This group, along with 45 to 54-year-olds, are suffering from something of a mid-life pension crisis. No longer young and carefree, they know they should be planning for their future, but they find it hard to put money aside when there are so many other demands on their finances, such as raising children or the struggle to get on or move up the property ladder. 
Women worry more about pensions than men 
The research from Nutmeg found that 68% of women are anxious about their retirement finances compared with 57% of men. On average, women invest about £70 less a month than men into their retirement funds3. The implications of this difference are significant as it could add up to a retirement pot worth roughly £164,000 less than the average man, if you assume an average investment growth of 5% a year over the course of a 18-65 working life. This "pension gap" between men and women is about 37%, according to Nutmeg's research, which is bigger than the pay gap, which was 17.9% among men and women in full or part-time work in 20182. No wonder women are anxious about their retirements. 
Freelancers are at risk of being without pensions 
The number of self-employed people in the UK has been rising in the last two decades. In 2001, there were 3.3 million working for themselves, but in 2017 there were 4.8 million4. 
The introduction of a government initiative means those employed by businesses are auto-enrolled into a workplace pension, but if you're self-employed, it's up to you to set up your own arrangements.  
A freelancer's income can be sporadic. Knowing where the next pay packet is coming from is hard to pin down, so saving for a pension can easily fall down the list of priorities.  
Improving pensions for a comfortable retirement 
There are many things you can do to improve your chances of a financially comfortable retirement:  
Start by acting now. Analyse your current incomings and outgoings to see where you're spending the biggest proportion of your salary and whether you're saving too much or too little. 
Use Nutmeg's financial planning tool to plot how your finances may change over time. These kinds of tools can give you an idea of what you might want to invest.
Speak to a Nutmeg financial adviser – we'll be able to talk you through anything you're not sure of and give you recommendations based on your current situation 
Try to pay off any debts, especially those charging the most interest, such as credit cards 
If you don't have a pension, set one up. Pension contributions benefit from tax relief, which means they are a very effective way to invest for your future. If you have a workplace pension, consider increasing your regular contributions. 
Set up a stocks and shares ISA or lifetime ISA. Investment products such as these can help you beat inflation, though be aware that your capital is at risk and you may get back less than you invest. 
Review your funds once or twice a year to check if you're still on track and make changes if necessary. 
Consider bringing all your pension pots into one account. Consolidation can make your retirement fund easier to manage, though it may be worth seeking guidance to ensure you would not give up any useful benefits in the process. Again, Nutmeg's financial advisers can help.
Discover six simple steps to turbocharge your retirement by downloading our comprehensive guide.
Take action on your financial future 
If you have no real plan or understanding of financial products on the market, you may feel unease about your financial wellbeing. 
By understanding what you can afford, you'll not only get to grips with what this means for your future, but you'll be able to make smarter choices to make that future more fruitful.  
Sources
Unless otherwise stated, all the findings in this article come from a survey by Populus, conducted on an online sample of 2,076 GB/UK adults between 2-4 July 2019. Data is weighted to be representative of the population of Great Britain. Targets for quotas and weights are taken from the National Readership Survey, a random probability F2F survey conducted annually with 34,000 adults. Populus is a founder member of the British Polling Council and abides by it rules. For further information see: http://www.britishpollingcouncil.org 
According to the Populus research, the average man in the UK invests £197.15 a month into a retirement fund and the average woman invests £125.04 a month. 
The gender pay gap is calculated by the Office for National Statistics as the difference between average hourly earnings (excluding overtime) of men and women as a proportion of average hourly earnings (excluding overtime) of men's earnings. The pay gap of 17.9% among full and part-time employees falls to 6% among full-time employees only, which reflects the fact that women are more likely than men to work part-time jobs, which are lower paid. 
'Trends in self-employment in the UK', Office for National Statistics, released 7 February 2018 
Risk warning
As with all investing, your capital is at risk. The value of your portfolio with Nutmeg can go down as well as up and you may get back less than you invest. Forecasts are not a reliable indicator of future performance. Tax treatment depends on your individual circumstances and may be subject to change in the future.