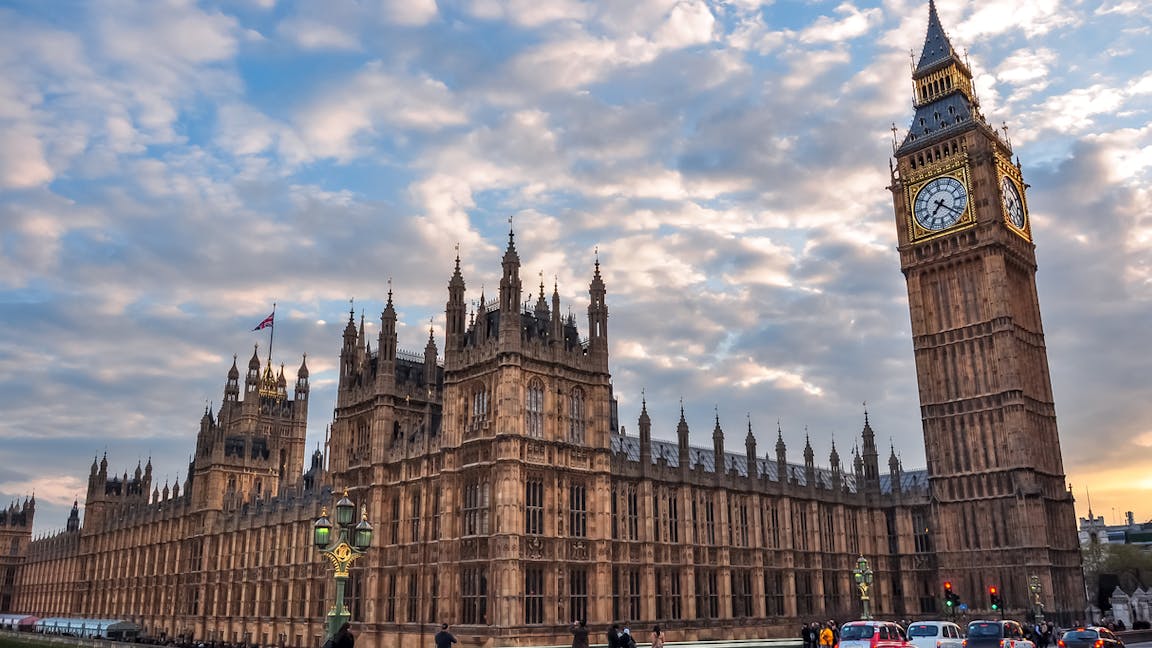 We wake up this morning to the news that Boris Johnson and the Conservatives have won a commanding majority. Leaving aside the politics for now – at Nutmeg, we are politically neutral – what does this mean for your investments? Overall, we think it's good news. 
The main thing the result brings is stability. In recent months there has been a logjam in parliament that has prevented progress on a legislative agenda, including Brexit. A lot of business investment has been on hold while politicians struggle to resolve the Brexit question. 
Now that the Conservatives have a strong majority, financial markets seem to be anticipating progress. The pound has already rallied sharply against other major currencies, including to a 19-month high against the US dollar. We think the much-needed political clarity will unlock some pent-up investment by UK businesses, which should benefit companies that are focused mainly on the UK. 
It helps that the Conservatives are promising a small fiscal boost, worth 0.3% of GDP according to research by JP Morgan [1]. This offers some support to the economy, while being much less radical and potentially disruptive than Labour's manifesto plans.  
How we'll respond
A rising currency tends to benefit domestic companies. Similarly, an increase in business investment in the UK ought to support companies with a strong UK focus. With regards to the bond market, the Conservative majority is also positive. The Conservatives are not likely to engage in state spending on the scale of Labour, which means the fiscal risk attached to UK government bonds appears to have fallen. 
For some time now, we have had an underweight exposure to the UK in our fully managed and socially responsible portfolios, but we are now looking to increase our exposure. We'll put a particular focus on the FTSE 250 index, a better measure of domestic-focused UK companies than the FTSE 100, which contains many large, multinational firms that generate much of their profits abroad. 
What's next?
Johnson says the election win gives him a "stonking mandate" to deliver Brexit. With a big majority, he has more power to push bills through parliament to help him do that. Of course, the election does nothing to resolve what kind of Brexit we will get. Johnson will probably play hardball with the European Union, which means threatening a hard Brexit if he doesn't get the concessions he wants. As a result, we must continue to consider the possibility of some kind of disruptive "no deal" Brexit, which might harm the British economy. 
On the other hand, Johnson's majority clearly strengthens his hand against the European Union. Politicians in Brussels will have to concede that his election win gives him a mandate to "get Brexit done". The main question is: what kind of trading relationships will the UK have, post-Brexit? If Johnson can negotiate good terms with the EU and elsewhere, markets would respond positively. If the UK crashes out of the EU without clear arrangements for its future, that would be damaging.  
What about elsewhere in the world?
It's worth mentioning that the UK election is only one factor affecting your investments. We build Nutmeg portfolios to be globally diversified, meaning we invest your money in a range of assets around the world, so that our customers' long-term returns aren't affected too much by events in any single country. 
We predict the Conservatives' win will be positive for UK assets, but there are some other big factors that will be just as significant, if not more so, in the coming months. For example, it was reported yesterday that the US president has signed off a phase-one trade deal with China, potentially preventing new tariffs that would have applied to roughly 60 billion of Chinese goods. 
If the US-China trade negotiations are productive, we might see a pick-up in growth in 2020 that could deliver some positive returns independently of anything that happens in the UK. 
The investment team will continue to monitor developments, both at home and abroad, as the Conservative government sets out its political agenda and timeline. 
Sources
[1] UK Election: The fiscal implications of the party manifestos, JP Morgan Economic Research Note, November 29th 2019. 
Risk warning
As with all investing, your capital is at risk. The value of your portfolio with Nutmeg can go down as well as up and you may get back less than you invest. Forecasts are not a reliable indicator of future performance.