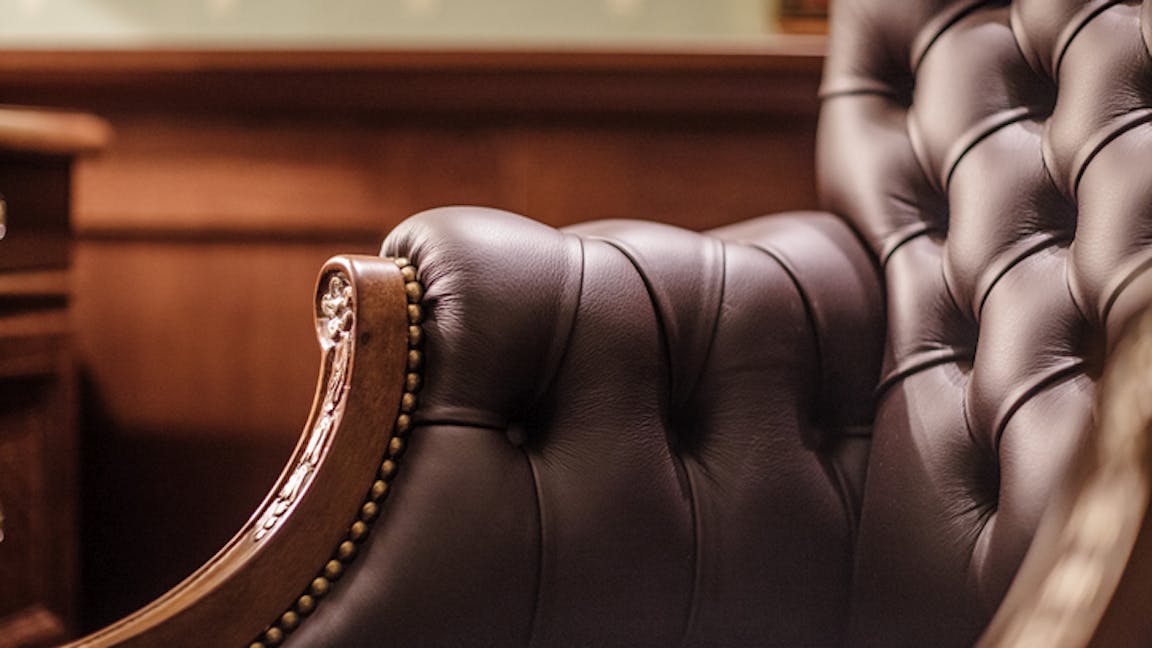 Many Nutmeggers are asked by friends and family for their opinions when it comes to financial matters, particularly understanding their investments. And, while we have a team of specialist in-house financial advisers on hand, the first step is often to make sense of all the information presented by investment companies.
Costs and charges remain opaque across the investment industry, while reporting can be inconsistent and difficult to understand. A study from financial services consultancy, the lang cat, showed that 'across the top 20 selling funds of 2016, investors in 13 funds are paying on average 30 per cent more in additional fees above the headline charge and up to 85 per cent more when hidden transaction fees were added'.
So, we've developed a helpful guide to the questions you should be asking your wealth manager – if you have one right now – to make sure you're not paying over the odds.
Understanding the costs
Always make sure you know what you're going to pay, and check what you're paying regularly. And it's not just the management fee you've got to consider – at some point you'll have to pay any exit or trading-out fees they charge, which could make you feel trapped when you're ready to divest.
European regulations that came into effect in 2018 require all investment and wealth managers to break their charges down for you. So, make sure you understand what the total charges are because they matter, particularly over time.
As a guide, here are the key areas you'll probably want to ask about:
The wealth manager's fee – both for advice and for investment management
Whether the wealth manager's fee includes VAT
Any fees for underlying investment funds used – including entry or exit fees
Any fees associated with share trading, including bid-ask spreads & stamp duty
Any fees associated with currency conversions
Any fees associated with platforms/technologies used to deliver their service.
Remember, the lower the fees, the more you benefit because you're giving away less of your returns. There's also inflation and the cost of living to bear in mind. For example, with UK inflation currently approaching 2%, a fee level of 1.5% for your investments would need to return 3.5% just to retain the current value of your savings in real terms! Ouch.
Finding a service that works for you
Ultimately, it's important to find a service that works for you. Investing is a long-term pursuit, and you may end up using the service for the next 10 years or longer if you're satisfied with the service. So you should approach it with a view to a long-term relationship, and the costs that will accumulate over that time.
Understanding how your wealth manager is incentivised, and how many individuals they look after is also critical. Be wary of overly pushy or sales-focused individuals or firms. There is often a veneer of care and interest towards you to start off with, when individuals are incentivised on 'raising assets' (an industry term for bringing in new clients). You will want to make sure you feel that the standards of service will continue long after you've moved your investments over.
This also applies to how they provide the service. A human adviser is unlikely to be able to provide a personalised service to thousands of clients, and the unfortunate truth is that often the wealthiest clients get the best service.
More questions in your pursuit of the right service
Here's our final list of questions you might want to consider. It's by no means exhaustive – you should be looking for answers that will satisfy you during a potential relationship lasting for decades.
How often will you update me on my portfolio and progress towards goals?
How often will I review my goals with you?
What's your approach when your investment view is wrong, and can you give examples?
What would happen if you were to leave the firm?
What's the profile of your other clients? Age, wealth etc.
Is there a difference in the level of service provided to clients?
How many clients are you personally responsible for?
What's your longest existing client relationship?
How are you incentivised to acquire new clients?
Risk warning
As with all investing, your capital is at risk. The value of your portfolio with Nutmeg can go down as well as up and you may get back less than you invest. Tax treatments depend on individual circumstances and may be subject to change in the future.
Sources