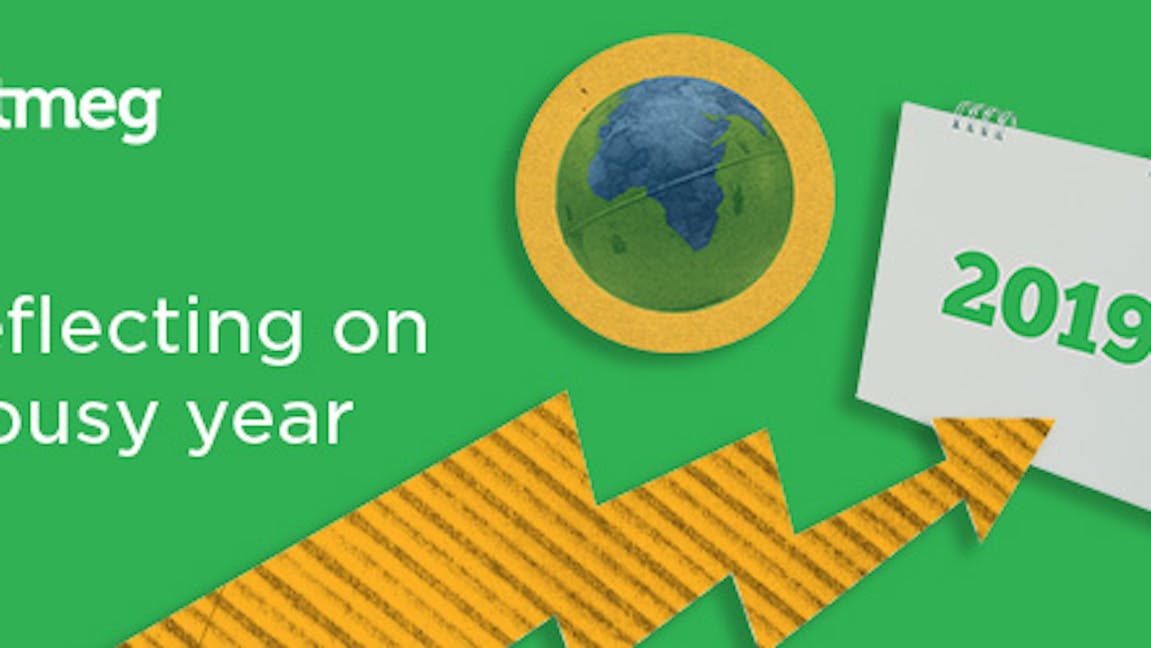 As we near the end of December, we've been reflecting at Nutmeg on what we've achieved and what's still ahead. First and foremost we remain focused on generating positive returns for our customers, and are proud to have an investment track record over seven years in which we've beaten the private client indices by Asset Risk Consultants (ARC) at comparable risk levels. It's fair to say 2019 was a busy year…
We made a commitment to transparency
We were dismayed at the loss of trust in the investment industry that followed the suspension of the Woodford Equity Income Fund. This led to criticism of Hargreaves Lansdown for its handling of the affair and revelations of lavish sales incentive practices at wealth manager St James's Place (luxury safaris and cruises included!). At Nutmeg, we have always championed transparency on pricing and on our investments (we only invest in liquid assets). To underline this, we made an offer in July that few of our competitors would be willing to make. Any customer can see a full breakdown of everything they are invested in, right down to the thousands of underlying investments. Any customer who would like the reassurance of this data can get it at any time. This is our commitment to transparency.
We made our pension even better
Ever since we launched Nutmeg personal pensions in 2015, we've been working hard to make our pension service as comprehensive as possible. We want our customers to be able to consolidate their pension pots with us so they can have control over how their retirement funds are invested, and at what cost. We now offer all three of our investment styles for pension customers, this year adding the socially responsible and fixed allocation styles to our fully managed option, giving you as much choice as possible about how your pension is invested. Given how long pension investments are held, it is perhaps unsurprising how many Nutmeg customers have been choosing a socially responsible investment style.
We helped people to get on the property ladder
Recent research from us found that in the UK it takes on average 4.8 years to save enough for a deposit on a first home – and this figure varies a great deal depending on where you live. Many of our customers have set up Lifetime ISAs with us to benefit from a government top-up towards their first-home purchase. This year, we improved our Lifetime ISA product with new features including the ability to set up direct debits, thus making it even easier to top up your account.
We embraced Google Pay and Apple Pay
More than 16% of UK adults have registered for mobile payments and these kinds of methods now account for a greater volume of payments than either standing orders or cheques. That's why we worked hard to become the first digital wealth manager in the UK to offer customers the ability to top up their account via Apple Pay and Google Pay. It's now commonplace to use mobile payments when you're out shopping, why should your investment account be any different?
We made our advice service even more accessible
Nutmeg aims to do more than just manage your money. We want to be a one-stop shop for financial planning in general. That's why we launched a financial advice service in 2018 aimed at lowering the barriers to regulated, restricted advice. In September, we added to this service with a new option offering customers personalised guidance at an even lower cost, helping to make financial planning as accessible as possible.
The Nutmeg mission continues
Alongside new product features it's been a busy year for our business. The year kicked off in spectacular style when we revealed we had raised £45 million to help propel the next stage of Nutmeg's business plan, and welcomed Goldman Sachs as a cornerstone investor. Also this year, we decided to offer another way to take part in the Nutmeg journey. Our successful crowdfund exceeded our target by more than 400% and saw us welcome more than 2,000 new shareholders, who now own their own slice of the Nutmeg business.
We're still attracting new customers at rapid pace, despite a difficult market environment in which other wealth managers have struggled to retain assets. We're now close to £2 billion under management. We only passed the £1 billion mark in September 2017, so this represents a real acceleration in our growth and, we hope, a vote of confidence in our products.
The new year brings change
A new year is not just an opportunity for reflection. It can also be a time of transition. That's the case here at Nutmeg because Martin Stead has decided to leave us after four years leading the transformation of the business. We couldn't have accomplished the achievements listed above, or countless others not mentioned, without him. We wish him well as he moves overseas for fresh adventures.
Our chief financial and operating officer, Neil Alexander, will take on the role of chief executive in the new year. Neil has been with Nutmeg since 2017, participating in all our successes since then. He understands the business inside out and we look forward to moving into the next phase of our growth journey under his capable leadership.
What's next?
We have lots of exciting plans for 2020, including product launches, new features on our website and mobile app, and partnerships that could bring Nutmeg to an even wider audience. If you're already a customer with us, we'd like to thank you for supporting our aim to democratise wealth management. If you're not a customer but would like to be, why not open an account with us today – it only takes a few minutes – or set up a free initial call with our advice team to discuss what Nutmeg could do for you.
Sources
In 2018 around 8.5 million people, or 16% of the adult population had registered for mobile payments with 79% of these registered users recording a payment. Online and mobile payments such as PayPal, Apple Pay, Google Pay and Samsung Pay accounted for 708 million payments in 2018, a greater volume of payments than either standing orders or cheques. https://www.ukfinance.org.uk/sites/default/files/uploads/pdf/UK-Finance-UK-Payment-Markets-Report-2019-SUMMARY.pdf
Risk warning
As with all investing, your capital is at risk. The value of your portfolio with Nutmeg can go down as well as up and you may get back less than you invest. Past performance is not a reliable indicator of future performance. Tax treatment depends on your individual circumstances and may be subject to change in the future.