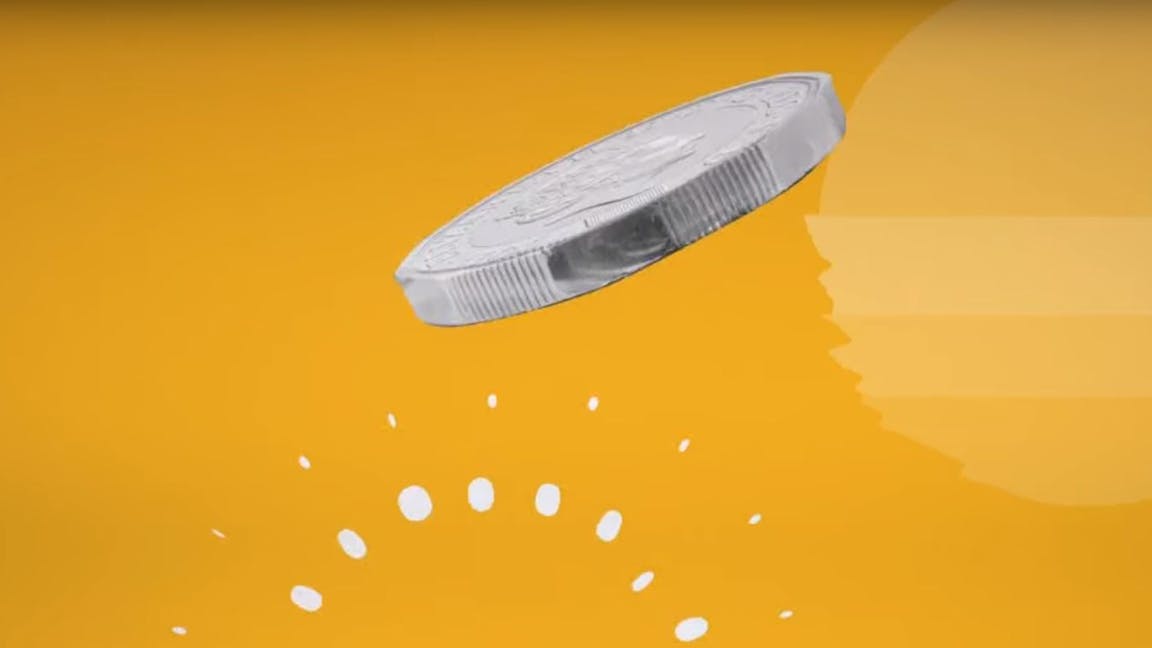 When you put your money into a savings account, the chances are you're expecting to walk away slightly richer at some point in the future.  
But these days, with rates so low, you may actually walk away poorer. 
That might sound crazy, as no bank offers minus interest rates, but it's true. 
Interest rates – and therefore cash savings rates – have been at near record-lows for more than a decade. And during that period, the increasing cost of day-to-day living (inflation) has risen faster, in percentage terms, than the savings rates offered by banks and building societies.  
But what does that actually mean?  
Because prices are growing faster than your savings, the money you have stashed away gradually becomes worth less and less over time.  
Imagine you have £10,000 saved and decide to stash it under the mattress for 10 years.  Obviously, this means you won't earn any interest on your money – which is why we don't recommend you do it – and therefore your money won't grow. 
Let's say that over the course of the next decade, the cost of living – food, clothes, petrol, rents – rises by 2% every year. 
So what happens when you decide to take your money from under mattress in 2029? You'll see £10,000, of course.  
But there's a problem: because prices have been rising every year, your £10,000 will be worth less in 2029 than it was in 2019. Or, in other words, it will buy less than it did 10 years earlier. 
In fact, at today's prices, your £10,000 could be worth £1,797 less – or £8,203 – in 2029¹.  
How can you prevent this? To ensure your £10,000 can still buy you £10,000 worth of stuff in the future, you need a savings account that pays at least 2% a year for the whole decade. 
But with rates so low, finding an account that beats inflation is quite tricky, unless you're willing to lock up your money for a few years. 
To have beaten inflation over the past year, you would have needed an account paying at least 1.8%. 
But at the time of writing, the best one-year fixed rate ISA pays just 1.62%, according to comparison site savingschampion.co.uk². That means there are no one-year fixed rate cash ISAs that currently beat inflation.  
In fact, you need to be willing to lock your money away for at least three years before you find a fixed rate ISA with an inflation-beating rate. 
And even then, you're only getting a little more than 1.9%, according to savingschampion.co.uk.  
So what are the other options? History has shown us that the only way to consistently beat inflation is to invest in the stock market.  
Investing is off-putting to some who are worried they will lose money and it is not without risks. But while the stock market – and therefore the value of your pot – can go up and down, over the long-term it has been shown to offer superior, inflation-beating returns.   
For example, the FTSE All Share, an investment index made up of more than 600 UK companies, has achieved returns greater than inflation in three of the past five years.  
And during that time, if you had invested in the index, you would have achieved returns of 32% in total, according to data service FE Trustnet – far in excess of what you would have achieved from even the best cash savings account. 
And, most importantly, you'd have kept inflation at bay. 
Sources
Risk warning 
As with all investing, your capital is at risk. The value of your portfolio with Nutmeg can go down as well as up and you may get back less than you invest. A stocks and shares ISA may not be right for everyone and tax rules may change in the future. If you are unsure if an ISA is the right choice for you, please seek financial advice. Past performance is not a reliable indicator of future performance.