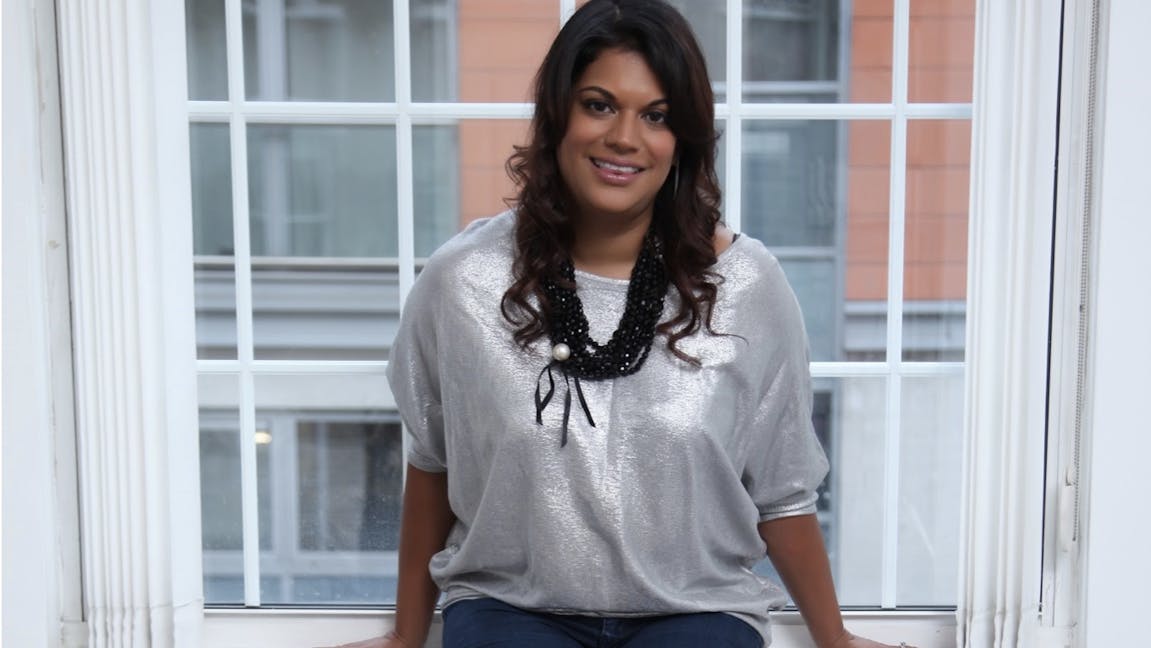 Bev Shah is the founder of City Hive, an organisation calling for greater diversity in investment management. In the run-up to International Women's Day, she explains why she thinks investment firms are letting down female investors. 
Why is the investment industry failing to meet the needs of female investors? 
I don't think it's an intentional thing. The investment industry has always served a sort of 1950s-type man – someone who worked and whose wife was at home. Over time the role of women has changed, but the industry hasn't necessarily evolved. The unintended consequence is that we haven't served 51% of the population. 
Why do traditional investment firms lack gender diversity? 
I think the recruitment process is broken. If you're someone in the investment world who's on the investment floor, which doesn't have much diversity, you might contact your human resources manager if you want to hire an analyst. You're probably not an expert in putting job specs together, so you'll probably approve whatever job description you're given. That will then be sent out in the usual channels. The trouble is, those channels are always fishing in the same pool. For example, if a recruitment agency gets paid as soon as they place someone, they're not going to spend their time looking for diverse talent. Companies are still making these mistakes to this day. They don't know where to look.  
What's your background and how did you get involved with investing? 
I fell into investment management. I've worked for private client firms in the front office and on the investment side. At one time I worked for a company that was an ex-stockbroker. That's when I first started to see a gender divide. Because I was a girl, I was asked to do filing and other admin tasks, whereas the boy analysts got to go and meet clients. 
That's partly why I fell into looking at funds, because the boys got equities and the girls got funds. I suppose funds were seen to be more dull and not as sexy as equities, but I think they're brilliant. For the majority of my career, I've been a fund researcher. 
I've also worked in trading and, interestingly, I didn't see so much of a gender divide there. There were fewer women but, personally, I didn't mind that male-dominated environment, and weirdly I didn't even realise I was one of the only women. I was just there to do my job, get my salary, get a bonus. 
Why have investment firms not tried harder to promote their products to female investors? 
Investment firms often aren't incentivised to care about the underlying investor. Many firms still use a traditional model in which they market their funds to independent financial advisers (IFAs), who are typically male. That business-to-business model is easier than business-to-consumer. So, women get left out and all marketing is aimed at men. This is one reason why we have a gender pensions gap. 
Another reason is that salespeople are remunerated on annual targets. If your salespeople are paid by an annual target, they're not remunerated to look at the future revenue of your business.  
Why are the challenges marketing departments have in appealing to female investors? 
In many cases marketing people have come into the industry knowing nothing about investment management – we aren't exactly mainstream. I work with an organisation called the Association of Investment Marketers. They run programmes to teach what investment management actually is, so marketers can gain the skills to really think about what needs to be done to future-proof their businesses and the industry. 
What can the investment industry do to serve female investors better in future? 
A lot of the research suggests women will invest if there's some social impact, so socially responsible investing is something to look at. Flexibility is also important. If you're worried about not being able to access your money, that might put you off investing. 
Some firms are trying to reach female investors through "education". The risk is that it can seem patronising. Don't talk down to 51% of the population. 
Sometimes the best approach is about timing. Back to school time is a good time to reach women. Firms should ask themselves, how do you put investment in the same bucket as saving for a holiday, for example? How do you make it so it becomes an intrinsic thing? 
We know what the issues are, we know the history, my gut tells me most of it is going to be about product design and how you market. 
Risk warning 
As with all investing, your capital is at risk. The value of your portfolio with Nutmeg can go down as well as up and you may get back less than you invest.