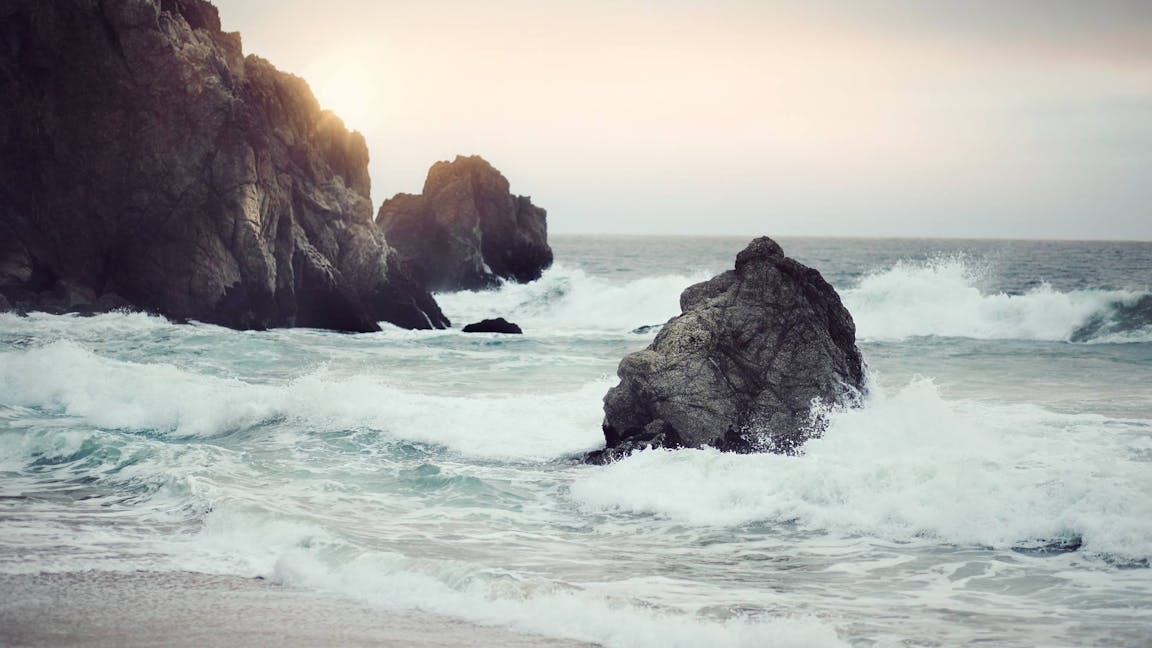 It's been a turbulent time in markets for the month of April, particularly for bond markets where we have finally seen a long-expected decline. This update is for the period 15th April to 12th May 2015.
So how have Nutmeg portfolios been performing?
In last month's we said that we had seen very strong returns for the year to date but that, of course, we didn't expect returns to continue going up in a straight line – that's just not the nature of investing in global markets. True to form, over the past four weeks most asset markets have been weak.
In our customer portfolios in April – we've seen small losses in low risk portfolios of less than 1%, losses of 2-3% in medium risk portfolios and high risk portfolios are down around 3-3.5%.  So far in May, those small losses have continued. This is completely normal market volatility and certainly nothing to be alarmed about. The key principles of investing are particularly relevant at times like this – it's absolutely imperative to keep a cool head when you see market ups and downs.
The general election result
The Conservative Party majority result certainly came as a surprise to everyone, especially the pollsters.
What was interesting was the market reaction the day after the election. The FTSE 100 gained just over 2%, but the returns from UK stocks and bonds were actually less than in Europe that day. This suggests that election risk was not really being priced-in to the market, which was our main concern.
Financial markets generally seem to regard a conservative majority government as a small positive factor, but we have still have a large amount of uncertainty over the EU referendum now due by the end of 2017, where Britons will vote on whether they want to remain part of the European union.
What changes have you made to portfolios since the election?
We've made no changes to portfolios since the election. The money that we would normally be investing in the UK stock market was spread globally before the election – notably in Japan and Europe, and we're still happy with this position as a longer-term focus.
Japan is doing well, although Europe is having tough time, losing 2% in April and another 2% in May so far. Despite this, still believe that Europe is a good growth opportunity this year.
Why are markets going down?
This is partly due to profit-taking after a quick rise, known as "selling off" but the situation in Greece is also still an issue. While there is talk of progress and the Greek government is just about managing to pay its bills, it looks like the decision whether to agree to austerity or quit the euro will be put to a referendum.
A more significant development is what's been happening in bond markets.
Why are bonds so important?
In March and April we reduced our holdings in government and company bonds, but also made these investments much lower risk.  In our opinion, concerns over deflation, or falling consumer prices, were exaggerated. We've been concerned that bonds have become too expensive for a while now, so much less safe.
This has proven to be the case with UK government bonds losing about 2%. But that's not as bad as elsewhere – for instance in the German bond market losses have been 4% in the past three weeks, so we believe we have protected our customer portfolios from the worst of this slide.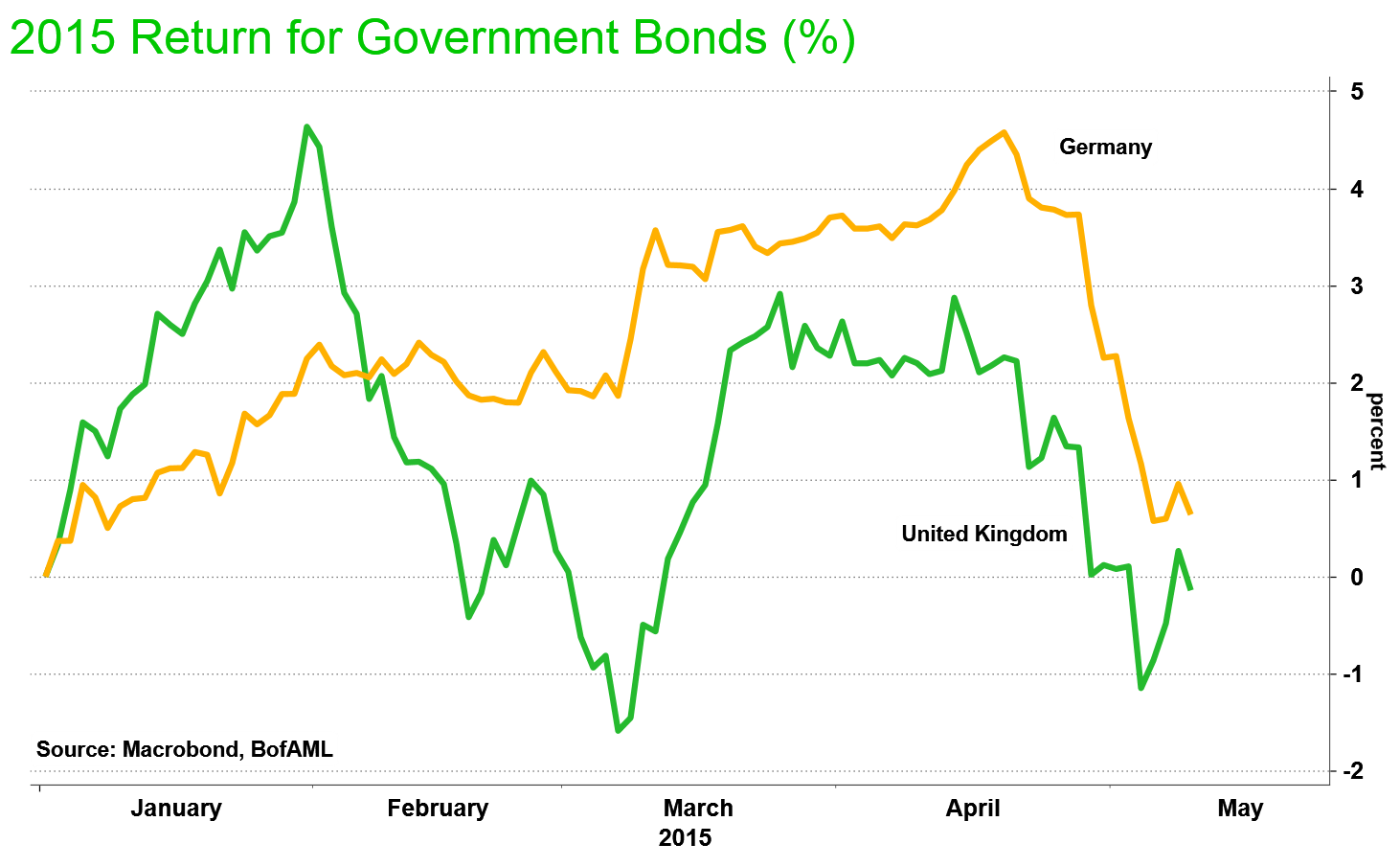 Bonds are a core part of a diversified portfolio, they pay regular income and are generally much lower risk than company shares. They often perform well when equities are falling, so they help mitigate risk. We've written a special blog post explaining all about bonds and how they work.
Source:
Data source: Marcrobond January 2014 – June 2015
Risk warning
As with all investing, your capital is at risk. The value of your portfolio with Nutmeg can go down as well as up and you may get back less than you invest. Past or future performance indicators are not a reliable indicator of future performance.