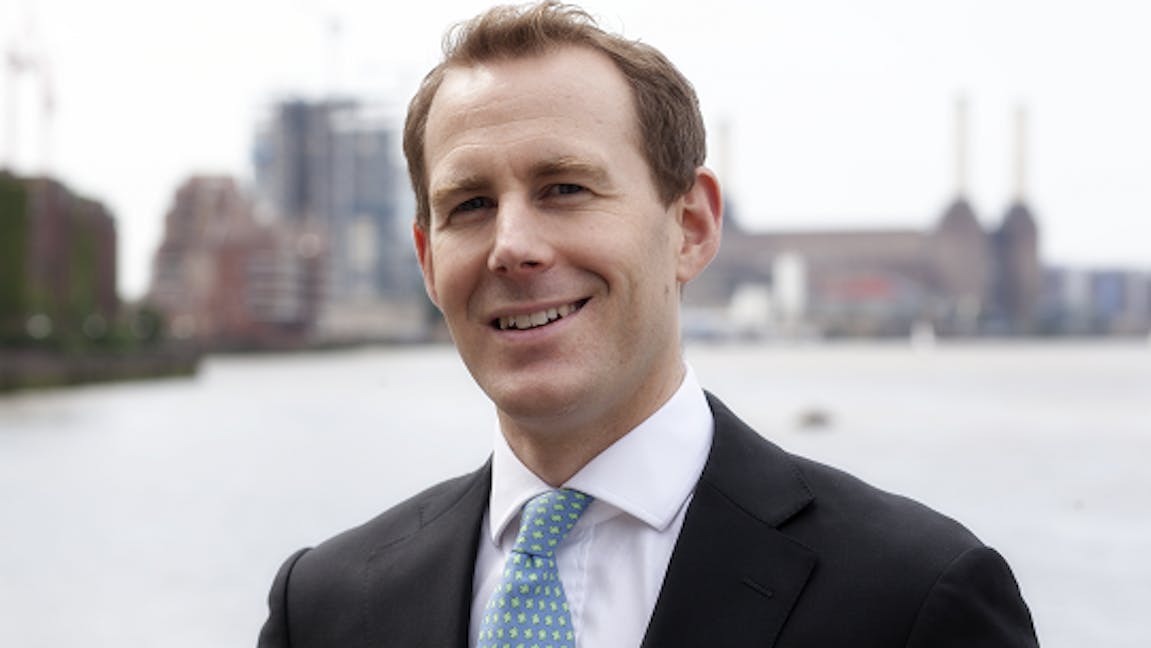 In an industry that is swimming in complex narrative and unwieldy jargon, there's something quite wonderful about keeping things simple.
Nutmeg has been built on that very principle. And so, when we started designing our latest investment product last year, a personal pension, the mantra that ran through our project teams reflected exactly that: "Let's go and make pensions easy for people!"
We conducted extensive research into what our customers really needed from a robust, reliable pension product and the common themes came back loud and clear: "Pensions are complicated," they said. "I want to see all my pensions in one place" was another frequent response, along with "I just don't know what they're all worth" and "I feel like I'm paying too much in fees."
A smart, simple solution
The Nutmeg pension delivers something ultimately very straightforward, but which has rarely, if ever, existed in the UK until now. That is, a money management solution that enables customers to have all their pensions in one place, invested into an intelligent, diverse, fully-managed portfolio, with 24/7 online access so they can see where their money is invested and how it's performing whenever they want. And all this for a single, low annual management fee.
The notion of receiving bi-annual pension statements in the post is incredibly archaic. We live in fast-paced digital age and the investment industry needs to realise that, embrace it and develop intuitive services that help people take control of their finances in a way that is comfortable, convenient and easy for them. You may have heard us say the same thing when we launched our ISA service.
Instant 25% top-up
In keeping with our commitment to giving customers the best value we possibly can, we also add the 25% basic rate government top-up to their net personal monthly contributions. That way they can benefit from the additional sums in their investment portfolio as soon as possible.
You don't need a fortune to start a Nutmeg pension either. Our mission is to create a nation of empowered investors, so it's important to us to deliver a pension product that the vast majority of UK adults can use. We have a minimum investment of just £5,000.
We have also kept our pricing structure unchanged for the launch of our pension service. Customers are charged just one single annual management fee of between 0.3% and 0.95% (including VAT) depending on how much they have contributed to their Nutmeg funds. There are no set-up charges, exit penalties or commission fees.
Fully-managed, intelligent portfolios
We manage customers' pensions in much the same way we do ISAs and general investment portfolios.
Our expert investment team builds diverse portfolios that are aligned to the level of risk each customer is comfortable with, primarily using exchange-traded funds (ETFs). They then constantly monitor the global financial markets and make regular adjustments to portfolios as they identify new opportunities for good potential returns and to help keep them on track with their savings goals.
A significant chapter in the Nutmeg story
The launch of the Nutmeg pension is a big milestone for William and me personally. When we started Nutmeg four years ago we had big hopes and dreams for what we could do and where it could go and such landmarks are evidence that we're doing something right.
Our customers have been very passionate in saying they want to have a Nutmeg pension that is in keeping with our core service and philosophy. We've already had great feedback from our first customers and the interest today – our public launch day – has been phenomenal, with many new people signing up.
The road ahead
What's really exciting is that we have so much more that we're working on as well. This year we will be keenly focused on developing site features and adding in new product enhancements to help our customers achieve their long-term investment goals.
I'm the first to say that we don't yet simplify enough. We sometimes don't make it as easy as I want things to be. I always want us to strive for more and keep improving. So when you work your way through the pension set-up please do feedback any changes you think would make things easier for you. We'll keep working hard to do just that.
Risk warning
As with all investing, your capital is at risk. The value of your portfolio with Nutmeg can go down as well as up and you may get back less than you invest. A pension may not be right for everyone and tax rules may change in the future. Please note that during any transfer, your investments will be out of the market. If you are unsure if a pension is right for you, please seek financial advice.