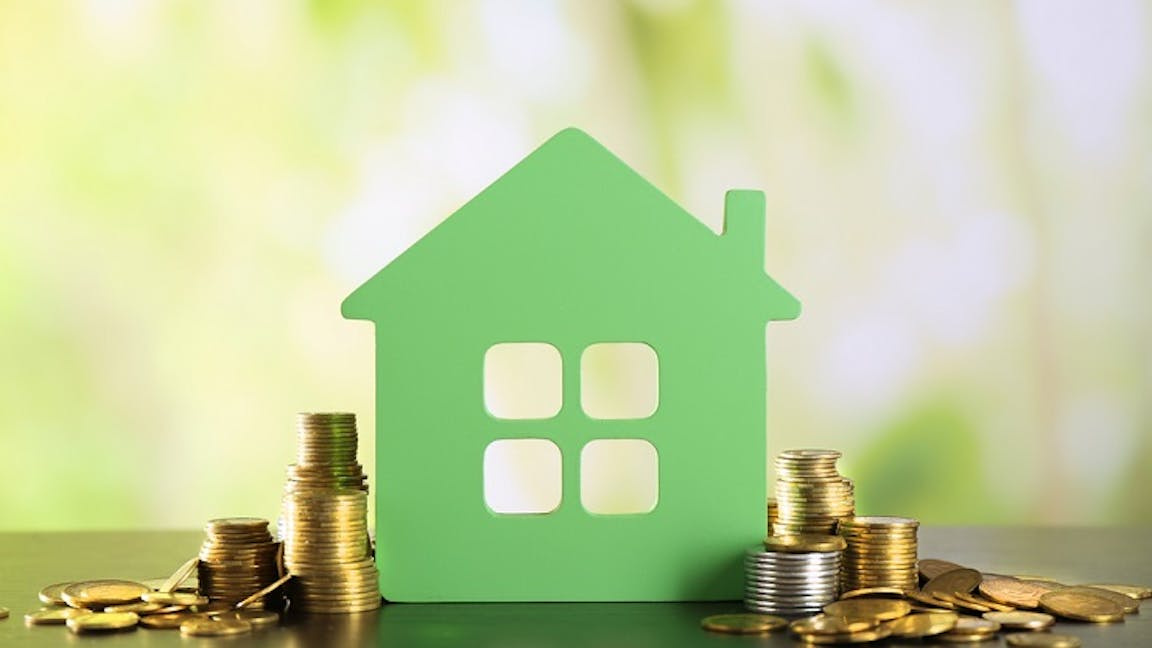 Overpaying your mortgage can be a good way of countering any rise in interest rates. But there are some issues to consider before you decide to take this approach.
Paying down your mortgage may seem like a great option to remove the large debt that often looms for a long time. This can be a particularly appealing option with interest rates at an all-time low. But there are some points you should consider before you dive in head first and overpay your mortgage – here are some of the pros and cons.
The case for overpaying your mortgage
Overpaying your mortgage can be a very good idea before interest rates begin to rise again. With record-low mortgage rates, more people than ever are paying off outstanding debt as extra cash is freed up.
Overpaying a little each month means you'll pay less interest and reduce the term of your loan. With interest rates set to rise in the next 12 months, this could be the perfect time to start paying a little bit extra each month and save money in the long term.
Most banks will let you overpay about 10% of your mortgage each year penalty-free. Overpaying just £50 a month on a 4%, 25-year mortgage for a £150,000 loan could save you as much as £3,315 in interest over the first five years. Obviously this becomes magnified if you start paying £100 or even £200 extra each month.
Andrew Montlake, director of mortgage broker Coreco, has been a big promoter of this approach in the past. He says: "It makes sense while rates are low to pay back as much as possible. As long as it's affordable, it is a very good use of your money. What's more, when rates go up, the stress of making higher repayments will not be as great because you've already been paying more."
With interest on your mortgage likely to be higher than the interest on a standard savings account, overpaying your mortgage could be a very good option.
The case against overpaying your mortgage
Before overpaying your mortgage it's important to assess the downsides.
The first thing to check is whether there are any penalties for overpaying. If you have a special offer fixed, tracker or discounted deal it's likely that there will be penalties, which may outweigh the savings you would make by overpaying.
If you have other debts from credit cards or loans it's generally not a good idea to overpay your mortgage. Instead, consider paying off your most expensive debts first, which will mean the interest doesn't build up quickly.
Another thing to consider is keeping an emergency cash fund, especially if you are debt-free apart from your mortgage. Overpaying your mortgage will leave you with less cash and everyday emergencies such as the car breaking down or the dog getting ill often need cash. If you find yourself with a cashflow problem and you miss a monthly repayment in the future, earlier overpayments won't protect you from late payment charges.
Overpaying your mortgage can also be a mistake from an investment perspective. While you may become debt-free sooner, investing your money could lead to a better long-term return and, by diversifying your assets in this way, you could strengthen your financial position.
The decision is down to you
As with many investment and financial issues, overpaying your mortgage will work for some people and not for others. You need to think long term and assess all of the pros and cons before making a decision, and seek financial advice to help you if needed.
Risk warning
As with all investing, your capital is at risk. The value of your portfolio with Nutmeg can go down as well as up and you may get back less than you invest. Past or future performance indicators are not a reliable indicator of future performance.