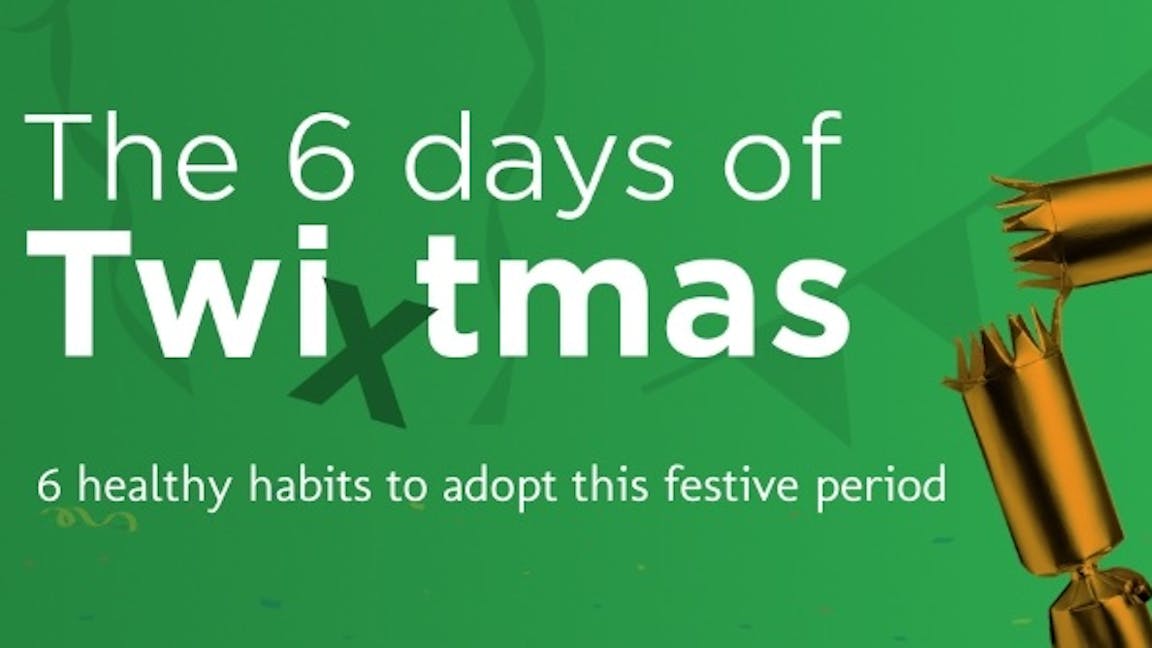 Twixtmas – the period between Christmas and New Year – is about the closest we come in the UK to downing tools. It's a wasteland of inactivity interrupted only by the occasional Boxing Day sale or TV film you've seen ten times before. So how about this year we treat it as an opportunity to take time for ourselves and get on top of our finances? We've got a few ideas to get you started.
Consolidate your pensions
One Twixtmas benefit we should all tap into is time. Time to do – and find – things we otherwise wouldn't. Time that is needed for tasks like pensions admin.
In the UK, there are an estimated 1.6 million unclaimed pension pots worth nearly £20 billion. Yours may not be among them, but having your pots in one place will put you in better position to answer questions like "When can I afford to retire?" and "How much should I contribute to my retirement fund?"
First, gather your statements from your career to date. Consider whether you are in fact better off consolidating after any exit fees or penalties.
Next, think about do you actually know how your pension fund is invested? We offer full transparency here at Nutmeg, how clear is yours?
Consolidate your pensions with a provider of your choice and your investment style and fee are yours to decide. Do you want to switch to fixed allocation? Do you want to pay a low fee? Do you know how your pension fund is invested? At Nutmeg, we offer full transparency, but many providers do not. These factors can have a big impact on the final value of your pot.
Revise your investment approach
If you've caught the goodwill bug and feel like continuing your cheer into the new year, Socially Responsible Investment – or SRI – is one way of aligning your values with your investments.
A year after launching this investment style, more than 8,000 of our customers have consciously chosen this approach. At Nutmeg, our SRI portfolios feature environmental, social and governance (ESG) scoring. We go beyond labels, using industry-leading data to give you a real understanding of what your money's doing. Still, there are widespread misconceptions about this style we encounter almost daily.
Some people fear that being socially responsible results in lower investment returns. We disagree. According to our analysis, there are no statistically reliable differences between the returns from conventional and socially responsible strategies; in fact, socially responsible strategies have often outperformed conventional ones on a risk-adjusted basis.
After all, it's entirely rational that performance – particularly long-term performance – is higher for those who put governance and sustainability high on the agenda. Particularly so when these principles are embedded in a company's culture.
Declutter your finances
Sorting through your accounts, files, bills, systems, and so on, makes it that bit easier to stay on top of your money. Like pension consolidation, keeping the important bits in one place gives you clarity. And organisation empowers you to make more informed, financially savvy choices.
Financial decluttering, unlike general decluttering, is less about throwing out the things you don't want and more about understanding what it is you do – and don't – need. Knowing which documents to keep and which to throw out is half the battle. We recommend you identify first, establish a system second.
Easy wins include going paperless wherever possible, or at least keeping key paperwork  in a portable file, and consolidating debts and accounts. Just don't make the mistake of thinking this is a one-time-only chore. Keep tabs on your documents weekly, even daily, and you'll save yourself a lot of pain.
Get financial advice
If you're anything like the people we spoke to for a recent Nutmeg survey, you're more likely to take financial advice from a family member than a financial advisor. Sure, Christmas time is family time, but given how complicated pensions, investments and mortgages can be – even for those who know what they are doing – this is more than a little concerning.
You are a professional so why not have professional advice? You can talk in confidence about your priorities and have an expert do the heavy lifting. Family members might know you inside and out, but they're unlikely to know the latest allowances or options available to you.
Financial advice and a meticulously constructed financial plan can set you up not just for the year, but for retirement. Yet few see a qualified financial advisor as a viable option.
Not including those who say they don't need advice, the two main reasons given by people we surveyed were not having enough money to make it worthwhile (32%) and the feeling that advice is too expensive (21%).
For too long huge sections of society have been denied the advice they need. Thankfully, that is no longer the case. For just £575, we're offering our customers a one-on-one review with a regulated advisor who will devise a tailored plan.
Write a will
We understand that wills aren't the chirpiest of topics – particularly in this slump post-Christmas. However, writing a will is, in a sense, an act of kindness to the people you leave behind. The clearer you can be about your wishes, the better things will be for them when you're gone. Think of it as a continuation of that holiday goodwill.
A will is not merely a dry, legal document; it can be a chance to express generosity, friendship and love. Writing a will gives you the option to leave specific personal possessions to friends and family separately to the rest of your estate. So again, the gift giving doesn't have to stop at Christmas.
In the absence of a will, your heirs may have to pay solicitors or probate detectives to search for bank accounts and other assets that they can't find. Research published in the Telegraph indicates that dying intestate costs heirs an average of £9,700 more than if you die with a will in place.
Make a financial resolution
Those of you who have tried and succeeded at Dry January will appreciate that the pros of refraining from alcohol for a month aren't just physical. Resist the temptation to indulge in your favourite tipple and your bank account, not just your immune system, will likely be in better shape.
You could even go one step further and create a detailed financial plan. Further still, a couple of hours with a coach should highlight a few areas for improvement.
This idea of swapping out a bad habit for a good one will sound appealing to anyone whose spending has spiralled this festive period. According to the Bank of England, a typical household spends over £800 extra in December. Plenty of that goes towards presents for the big day, but there's also a healthy – or unhealthy – portion spent on going out, eating food and drinking alcohol.
Whatever your vice, cutting down on unnecessary and unhealthy forms of expenditure is much better for you in the long run. So why not invest that extra money in your future?
Risk warning
As with all investing, your capital is at risk. The value of your portfolio with Nutmeg can go down as well as up and you may get back less than you invest. A pension may not be right for everyone and tax rules may change in the future. If you are unsure if a pension is right for you, please seek financial advice.
Sources
[1] https://www.abi.org.uk/news/news-articles/2018/10/the-uks-lost-pension-mountain-could-be-worth-20-billion/
[2] Nutmeg socially responsible portfolios launched in beta on 30 September 2018 with the participation of staff members. They launched to clients in November 2018. On 1 October 2019, Nutmeg had more than 8,000 socially responsible pots containing more than £118 million.
[3] Nutmeg calculations using data from Macrobond for the period September 2007 to October 2018. Indices used are MSCI Mid & Large Cap Net Total Return. For more information: How do socially responsible portfolios perform