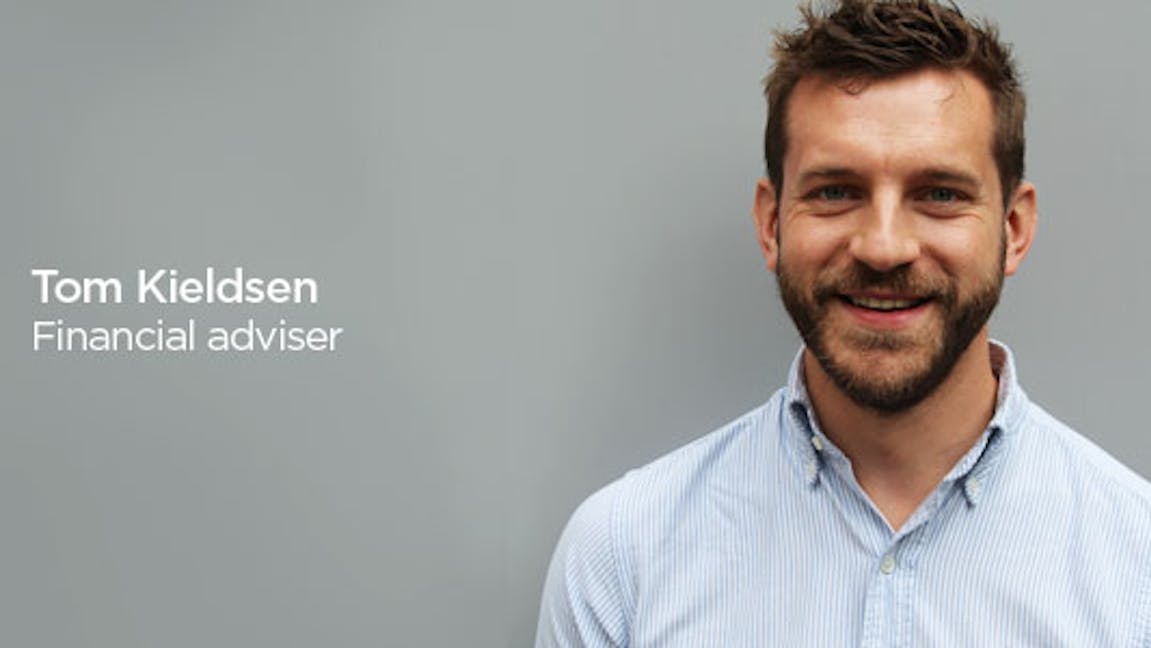 Here's a question for you: if your car broke down, would you let your uncle have a go at fixing it or would you take it to a garage?
Your answer would likely depend on whether your uncle is a mechanic or not. But for most of us, the sensible option would be to go to a specialist.
So why, then, do so many people choose to go to family, rather than a qualified financial adviser, when they need help with money matters?
According to a recent study we carried out, Brits are more likely to go to family, over a trained professional, for financial advice.
A third of people (33%) said they would go to a parent, child or other close family member, compared to just 23% who said they would seek the counsel of a qualified adviser.
Given how complicated pensions, investments and mortgages can be – even for those who know what they are doing – this is more than a little concerning.
Interestingly, the younger you are, the less likely you are to see a financial adviser, our research shows.
Just 4% of 18-24-year-olds said they would go to an adviser for financial advice, while 56% of people in this age bracket said they would tap up their parents for advice about money.
Around one in eight (13%) people aged 25-34-years old say they use a financial adviser, followed by 35-44-year-olds (20%), 45-54-year-olds (27%) and those aged 55 and over (32%).
But why?
Not including those who say they don't need advice, the two main reasons given by people we surveyed were not having enough money to make it worthwhile (32%) and the feeling that advice is too expensive (21%).
This is telling and goes to show how difficult it is for people with smaller sums and incomes to get good financial advice.
These days many financial advisers refuse to take on clients unless they have large sums to invest, or have built up a big pension pot, while others charge huge sums that are unaffordable for most people.
An investigation by consumer champion Which? last year found advisers charge an average of nearly £3,000 to consolidate multiple pensions worth £150,000 into one.
Therefore, it's not surprising so many people – particularly those who are young or are on lower salaries – choose instead to approach family members for financial advice.
But thankfully, there are new options emerging. Nutmeg, for example, launched a personalised advice service aimed exactly at these people.
For just £275, we're offering our customers a one-on-one review with a financial coach to understand your whole financial situation, discuss potential life events and the future, and deliver a new, actionable financial plan for you. For just £575, we're offering comprehensive personal financial advice, including an in-depth review of your current financial situation, quantified financial goals and plans, regulated investment, pension and tax planning and more.
For too long huge sections of society have been denied the advice they need. Thankfully, that is no longer the case.
Risk warning
As with all investing, your capital is at risk. The value of your portfolio with Nutmeg can go down as well as up and you may get back less than you invest. Nutmeg offers fully regulated restricted financial advice. See how we help manage the risk at nutmeg.com/risk.
Source
All figures, unless otherwise stated, are from YouGov Plc. Total sample size was 2,072 adults. Fieldwork was undertaken between 11th and 12th February 2019. The survey was carried out online. The figures have been weighted and are representative of all GB adults (18+).