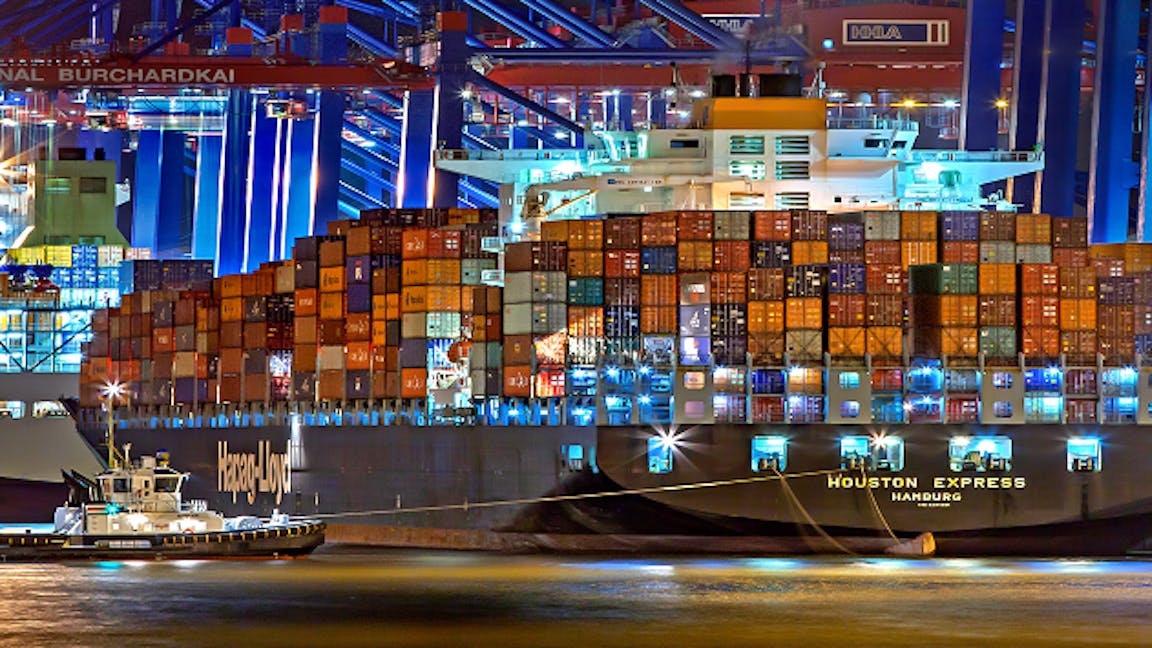 While market volatility came back to the fore in February, the issue of ever tangled global trade webs is likely to be front and centre in March.
America First
Investors are still getting to grips with one of the most unconventional US presidents of recent times. After initial challenges with headline items from the campaign, President Trump recently delivered on one of his key election promises, implementing the most significant and wide-ranging tax reforms for decades, and investors had begun to warm slightly to him.
However, on 1st March 2018 President Trump announced his intention to impose tariffs on the imports of steel and aluminium; angering trade partners across North America, Europe and Asia and igniting the discussion around the possible knock-on effect of Trump's America First campaign pledge. A protectionist trade policy was a cornerstone of the Trump campaign, and this move follows the safeguards put in place on the imports of washing machines and solar panels back in January.
While the Trump administration has not yet delivered on many of its campaign proposals regarding trade, a shift in US policy towards more protectionism is concerning for investors, as this could lead to retaliatory measures from trading partners. Many nations have already stated they would show little restraint in imposing their own trade tariffs on the US. .
Lots of noise, limited impact near term
In the modern global economy, the reality is that trade is a complicated, tangled web of supply chains. Businesses span national borders and international trade is an integral part of everything from the supply of food and medicines, to the supply of complex services. Many businesses and people have become accustomed to the benefits that frictionless trade can provide: cheap input materials, low food costs and access to an ever-broadening array of products and services. Indeed, many businesses' supply chains are now reliant on international trade – meaning US trade tariffs could also adversely affect US businesses, and, as a result, the US consumer.
For financial markets, the idea of an escalating trade war between one of the world's economic powerhouses and its major trading partners is not a new one. Markets shrugged off the US abandoning the Trans-Pacific Partnership in January 2017, and the ongoing North American Free Trade Agreement negotiations have so far caused little immediate concern for investors outside of Mexico (though many investors are keeping a close eye on progress).
The acceleration in global trade has been a key source of global economic revival over the last 18 months, so investors may fret that an increasingly protectionist US policy could weigh on momentum. But the measures proposed so far are unlikely to significantly impact global manufacturing activity.
A taste of things to come, but the economic picture is still strong
Investors are now looking to several other key events in the near future for a sense of whether this is the beginning of a larger shift in US policy.
First, negotiations between the US, Mexico and Canada continue over the North American Free Trade Agreement. Mexico was regularly singled out on the campaign trail by Trump, who promised to renegotiate or withdraw from the agreement. Talks have so far stalled and are likely to go beyond the informal deadline of 31st March. But with campaigning for the Mexico federal election due to begin in late March, observers will be hoping for a positive resolution sooner rather than later.
In addition, the US is due to announce by August the result of its section 301 investigation into China's practices regarding intellectual property and technology development. This is widely expected to lead to potential frictions with China, including potential penalties or restrictions on trade and investment.
However, despite the recent rhetoric around trade, both the US and global economy remain strong and we don't expect significant disruption to the global trade cycle in the short term. Trade disputes are not new, and many developed economies have passed measures over the previous decade that could be considered protectionist.
The US remains a relatively open economy and has recently repeated its commitment to enter into new trade agreements with countries that commit to fair and reciprocal trade. Many observers will be hoping the war of words remains just that, the Republican Party has, after all, traditionally been a supporter of free trade policy.
Sources
https://www.whitehouse.gov/briefings-statements/president-donald-j-trump-promoting-free-fair-reciprocal-trade/
Risk warning:
As with all investing, your capital is at risk. The value of your portfolio with Nutmeg can go down as well as up and you may get back less than you invest.