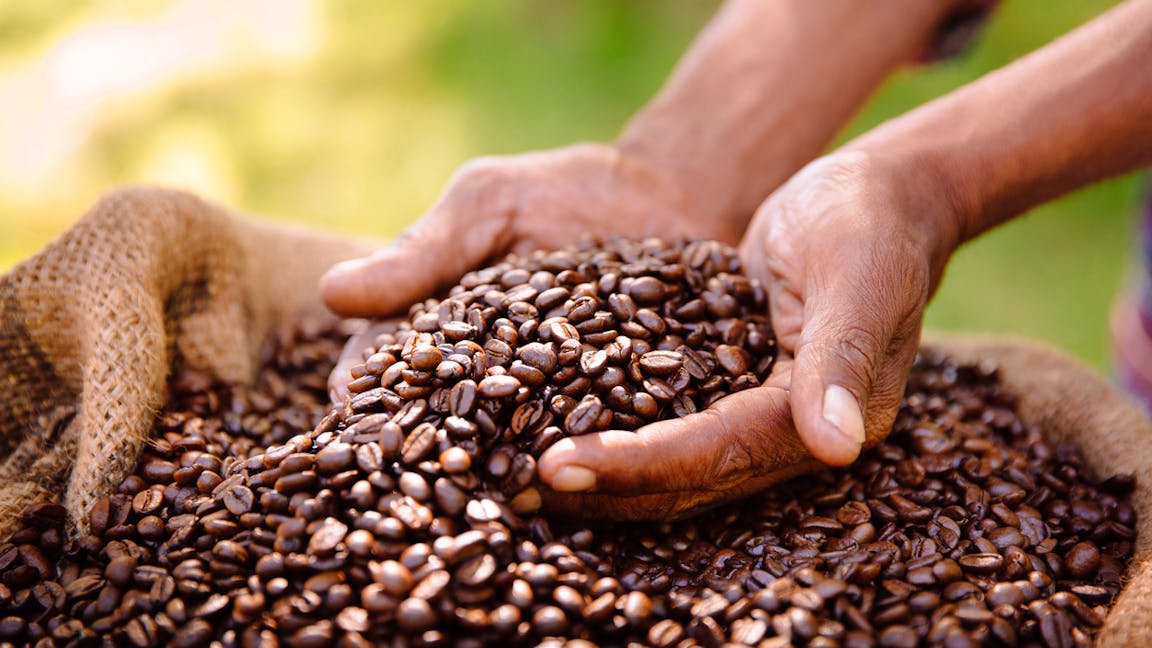 Our philosophy at Nutmeg is that every investor should be able to know exactly where their money is invested. But we believe that this transparent approach should not stop at investment. We're now working with Pact Coffee, a firm that trades directly with farmers around the world to ensure customers know exactly who grew the beans in their cup.
Transparency has always been important at Nutmeg. Our founders wanted to be different to the traditional wealth management industry, which did not always have a good record for being clear about where its customers' money was invested. We recently pushed this policy up a notch with our commitment to transparency, in which we offer every customer who wants one a full breakdown of every underlying security in their portfolio.
You may not realise it, but the traditional investment industry has something in common with the coffee trade. In both cases, a large proportion of consumers are kept in the dark about where their money ultimately goes.
The push for transparency in the coffee trade
Set up in 2012, Pact Coffee has a simple mission: to provide high-quality, specialty coffee by post. But to achieve this aim the firm takes a radical approach. "Direct trade" means the firm buys beans directly from the growers of specialty coffee. The firm exports the beans to the UK, roasts them at premises in Haslemere, Surrey, and packages the ground coffee in batches to send to customers all over the UK.
Although this business model seems straightforward, this is not the way the majority of coffee is produced. For "commodity coffee", the classification of most supermarket and instant coffee brands, there is usually no clear traceability. If you buy Colombian commodity-grade coffee, for example, the beans in your bag may have come from a range of farms across the country and been jumbled together, so it would be impossible to say exactly which farmer grew what.
As Pact Coffee puts it:
"Most coffee producers are never credited for the e­ffort they put into producing their co­ffee. This is because their beans have been mixed at origin, then stamped with the exporter's brand. It is important to be able to trace your co­ffee all the way back to its origins, just as you would with milk or beef. And it's not enough to simply trace back to the co­ffee's country or region, but to where it was exactly farmed and produced. Traceability is essential for quality and ethics."
Socially responsible investing in coffee
Pact Coffee's ethos is similar to the approach we take in our socially responsible portfolios. Both methods aim to achieve good ethical outcomes in addition to a financial return. For Pact Coffee, that means developing relationships in which coffee farmers feel respected and valued – and never forced to sell their crop at an unsustainably low price. For Nutmeg, the goal is to use our influence as investors to promote corporate behaviour that scores highly on environmental, social and governance measurements.
Wake up and smell the…
If you are a coffee lover, if you believe in transparency, and if you care about rewarding farmers who work hard to give you a great tasting cup, we recommend trying out Pact Coffee.
Sources
Risk warning
As with all investing, your capital is at risk. The value of your portfolio with Nutmeg can go down as well as up and you may get back less than you invest. Past performance is not a reliable indicator of future performance.