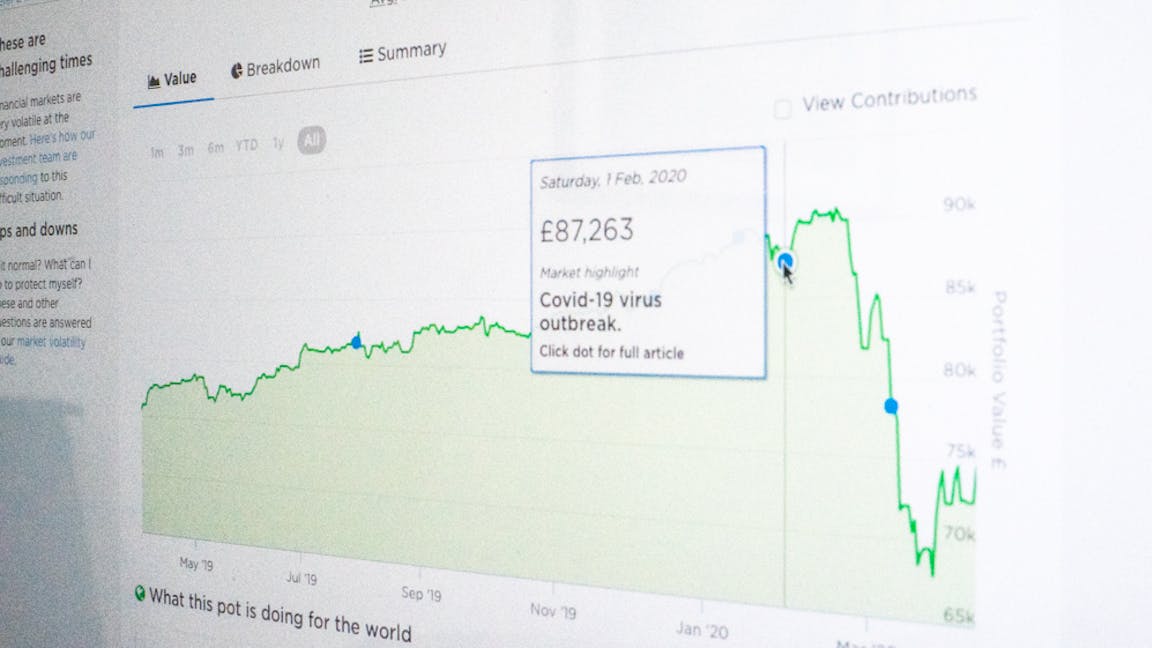 Before we moved to remote working, we put three common customer questions to three groups of Nutmeggers and, over one 'Ideation Day', arrived at a solution. The winning idea, voted on by all of us at Nutmeg, was built the following week. Here's how we did it. 
What is an Ideation Day?
An Ideation Day squeezes the ideas process – from identification to refinement – down to a single day. It starts with feedback from our customers and brings Nutmeggers from all areas of the business together, introducing familiar and unfamiliar strategies to spark new ideas for the business. As customers at Nutmeg ourselves, we all have a stake in improving the overall user experience however we can.
If you want to know what our last Ideation Day looked like, we wrote about it back in October. 
We opened Ideation Day to everyone who works at Nutmeg. And, of course, we received feedback to the tune of "But I'm not creative…" – a mindset we were confident the ideation process would change. Our volunteers (pictured above) broke into three teams. Their expertise spanned commercial, data science, investments, marketing, compliance, product, engineering and customer services.
Niceties exchanged and breakfasts digested, the first task was defining the feature.
Defining the feature
First, we identified three common customer questions:
Where's my ISA transfer?
How can I refer a friend?
How do I better understand investment performance?
We began with mind-mapping to develop "how might we" statements and themes for the three questions – think plenty of stickie notes. Our intention was to keep the process as loose as possible and let the ideas flow. From here on the teams began building a more coherent picture.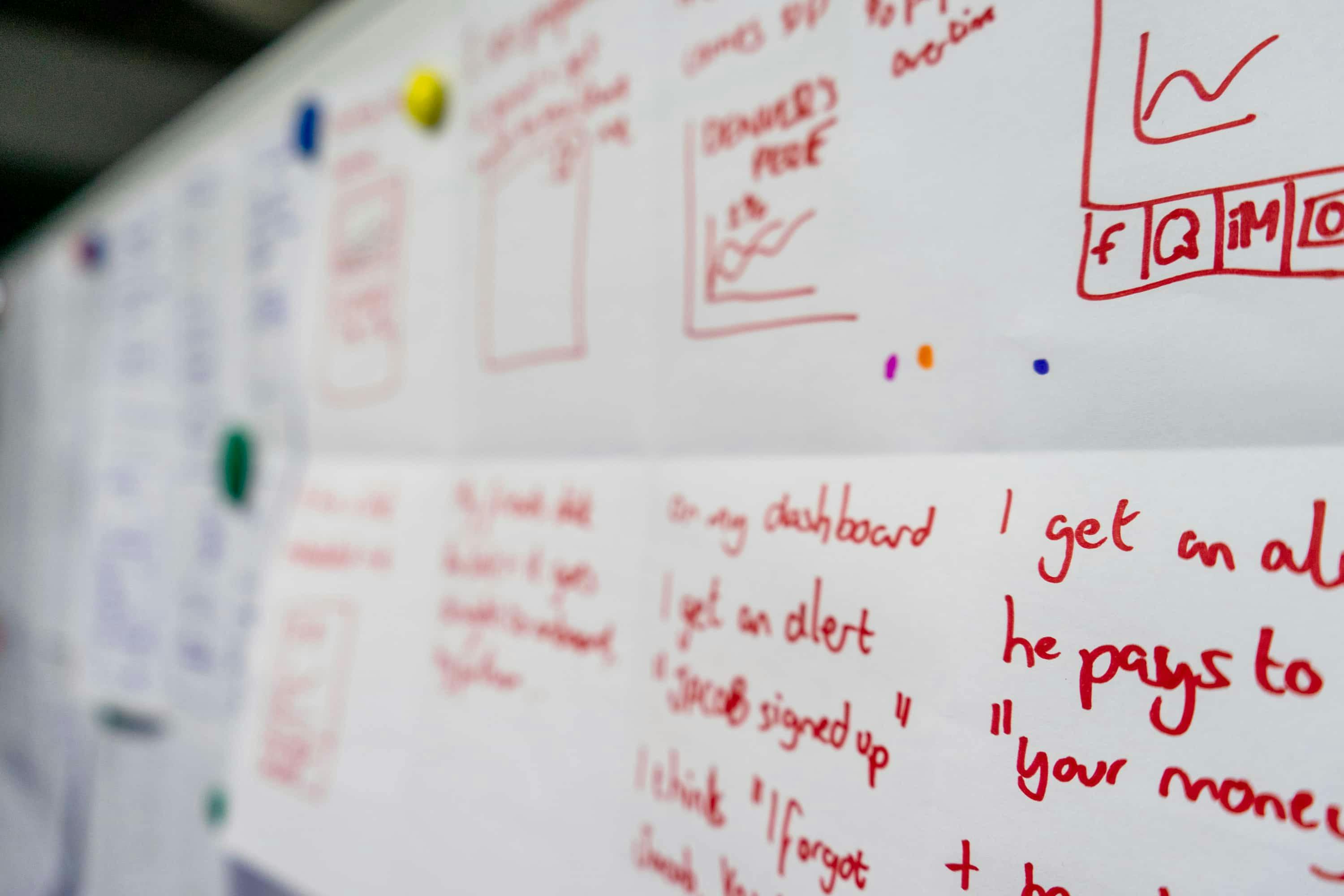 Next came brainwriting, where a participant starts a "story" – an idea or solution – and, after a short time (1-3 minutes), that "story" passes to the next participant. This carried on until the full table had put their spin on the solution.
The last round of idea generation was called crazy eights. In this exercise participants fleshed out an idea across eight segments of an A3-sized piece of paper. Each rectangle represented a step in the idea, and each was completed within a one-minute window. Once the teams did this (twice), the ideas were posted up on the wall and each participant was given two votes for the one or two ideas they liked most.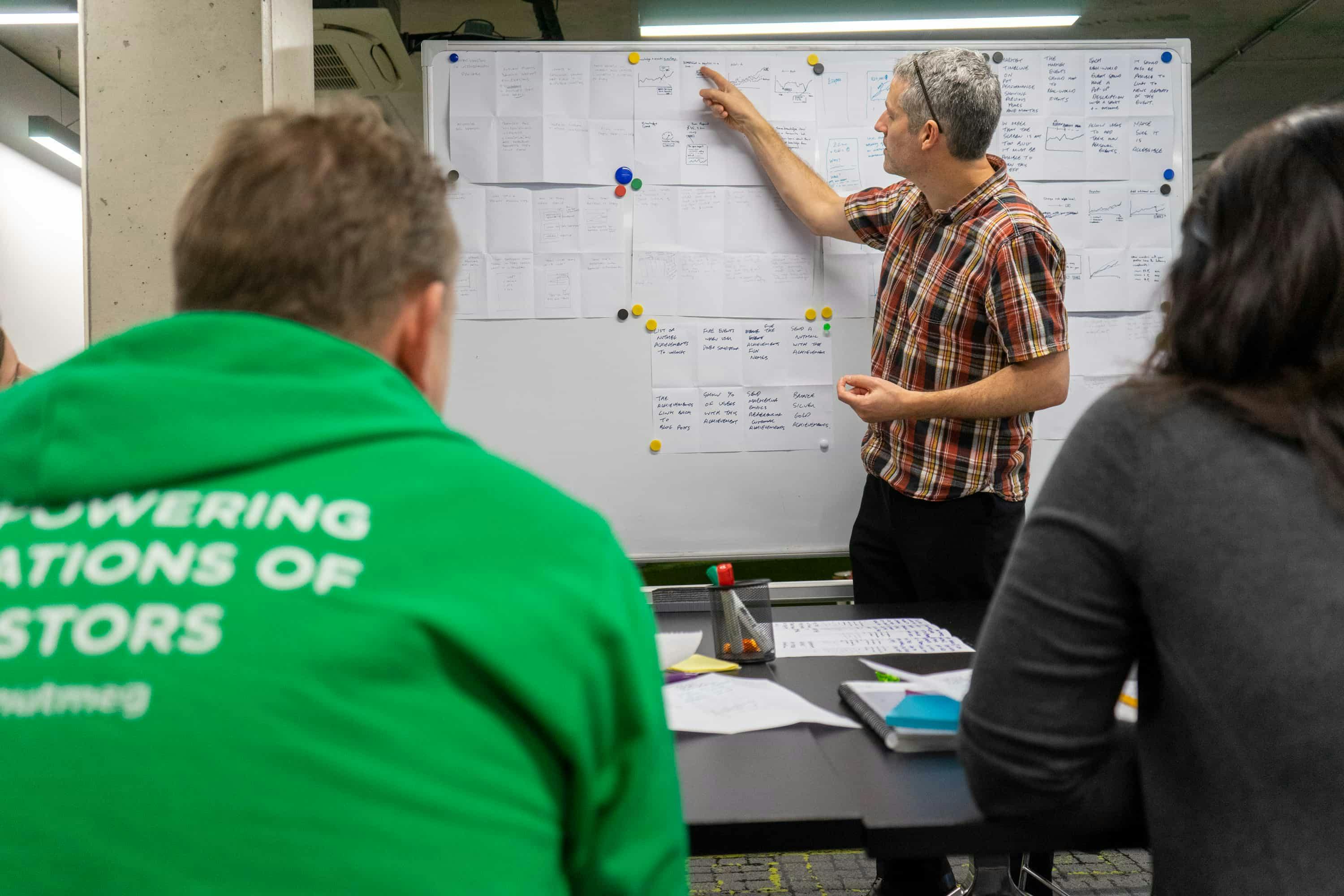 With ideas now somewhat concrete, tech leads offered their feedback on timing and technical issues before prep work then began on the all-important pitch.
The vote
With the help of fellow UX team members, the ideas were brought to life with a few wireframes. We also allowed a little extra time to make sure pitches were on point. After an hour or so, filming was ready to go.
All three pitches were recorded, and, after some light video editing, we unveiled the ideas to the companywide Slack channel and put a voting system in place. A day later the results were in.
The winner: Team MoneyMakers. Their solution: Market indicators – Putting market movements into context. 
The build 
The feature (shown below) plots key market movements on the performance graph you see when you log into your Nutmeg account. When highlighting individual markers, users can find out more about the event in question, even reading a Nutmeg article on the subject if they so choose.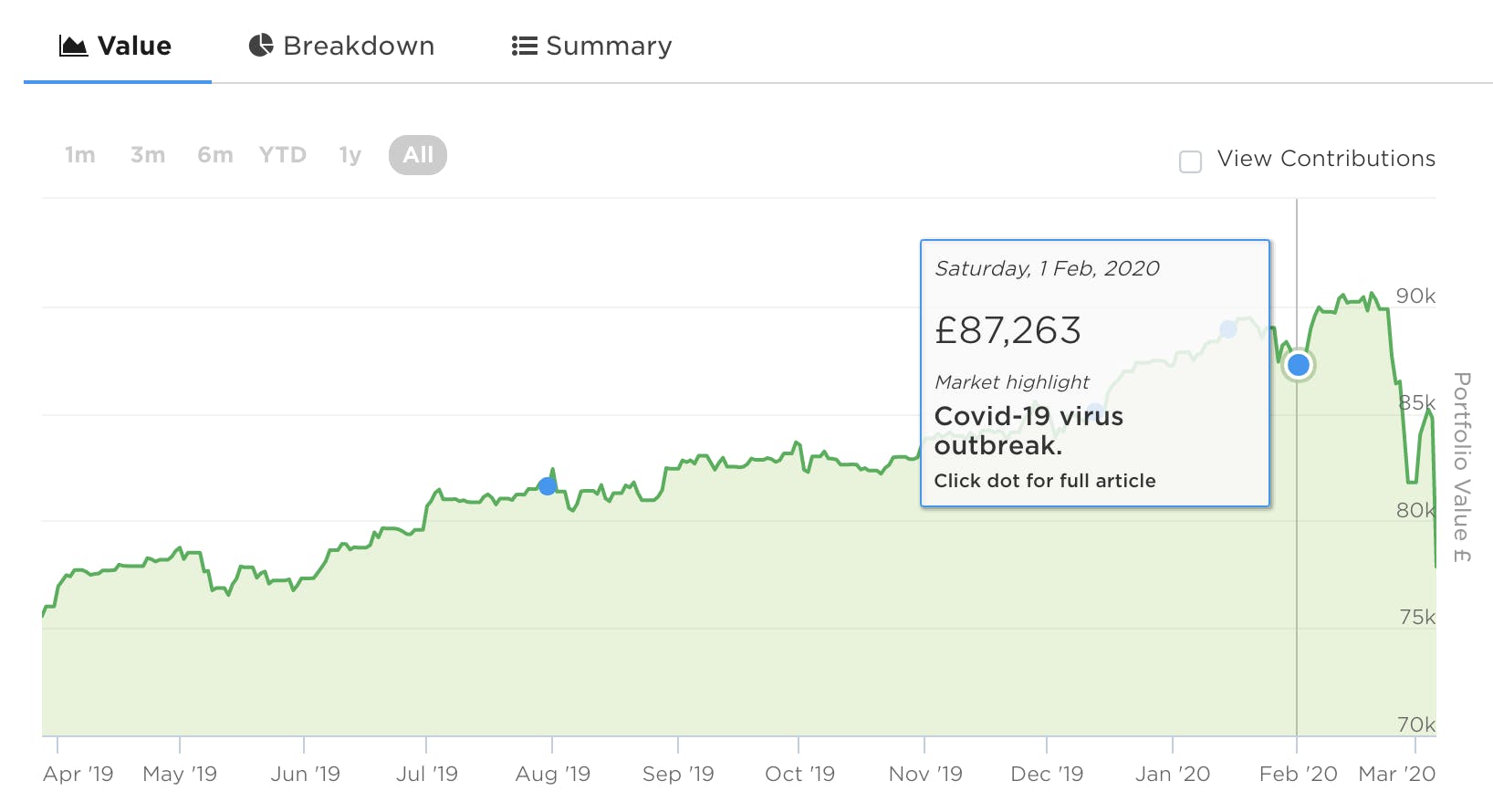 Already we've had some positive feedback from customers:
"No question – just a thank you for adding in the world events to the pot performance line."
"Impressed. I've always wondered if it would be possible to overlay events that affect financial markets over the portfolio value chart. Today I got my answer – a resounding yes! Thank you."
Curious? Log in now to explore the feature for yourself…
Big thanks

 
We had a great core team working to get this day and the build sorted. So, a big thanks to Amir Farjah, Ben Agnew, Casey Lord, Marta Goljan, Matias Peinado Greco, Sofia Cardoso, Charlie Masters and Lucia Masola. A special thank you to Ana Stan for her design input, George Mitton for the content help and Andy Edwards, who built the Market Highlight feature.
Risk warning 
As with all investing, your capital is at risk. The value of your portfolio with Nutmeg can go down as well as up and you may get back less than you invest.