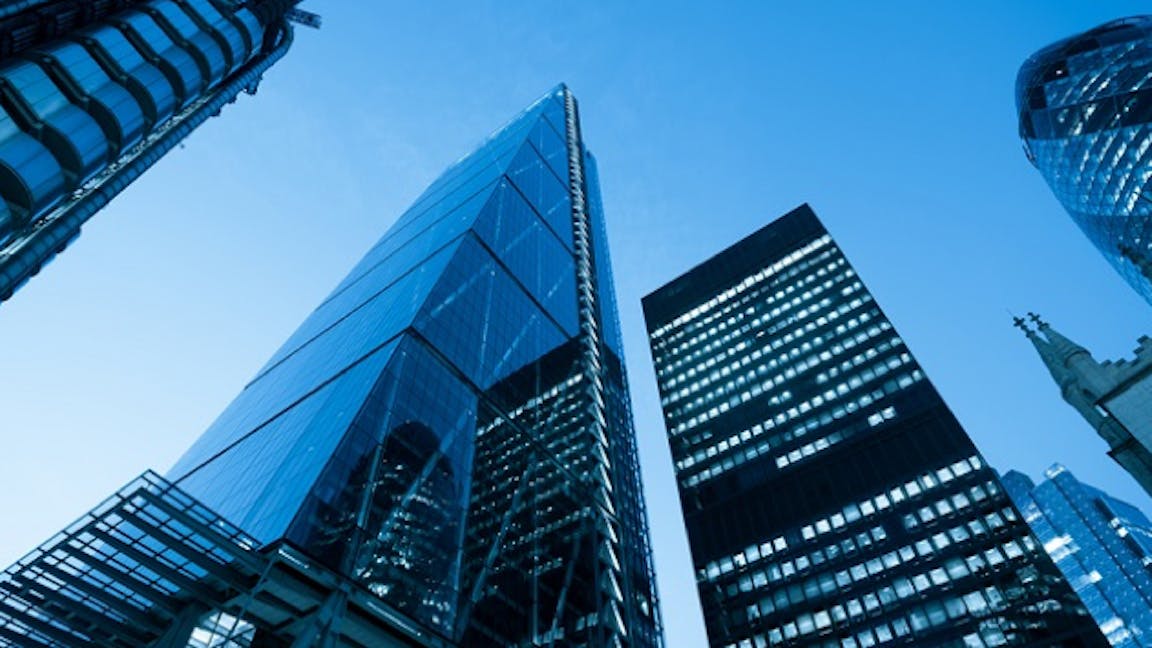 Since our October investor update, we've seen some volatility in the markets. We wanted to give you another update, this time looking at what's happened in the UK and what we think is behind this unsettled picture.
How bad is the recent drop in UK stocks?
On 23 October, the FTSE 100 fell sharply below the 7,000 level to the lowest level since March, and only 1.3% off the low for the year (6,888). Overall, this means the FTSE has declined by 7.4% so far in October. Moreover, the FTSE 250, which represents mid- and small-sized companies, has declined by 9.6% and is now 4.0% below the low in March.
Looking back at recent history, monthly declines of this magnitude are quite common. In the FTSE 100, there's been a fall of around 7% over the course of a month in most years since the financial crisis.  However, the near-10% fall in the FTSE 250 hasn't happened since October 2008 – the height of the financial crisis.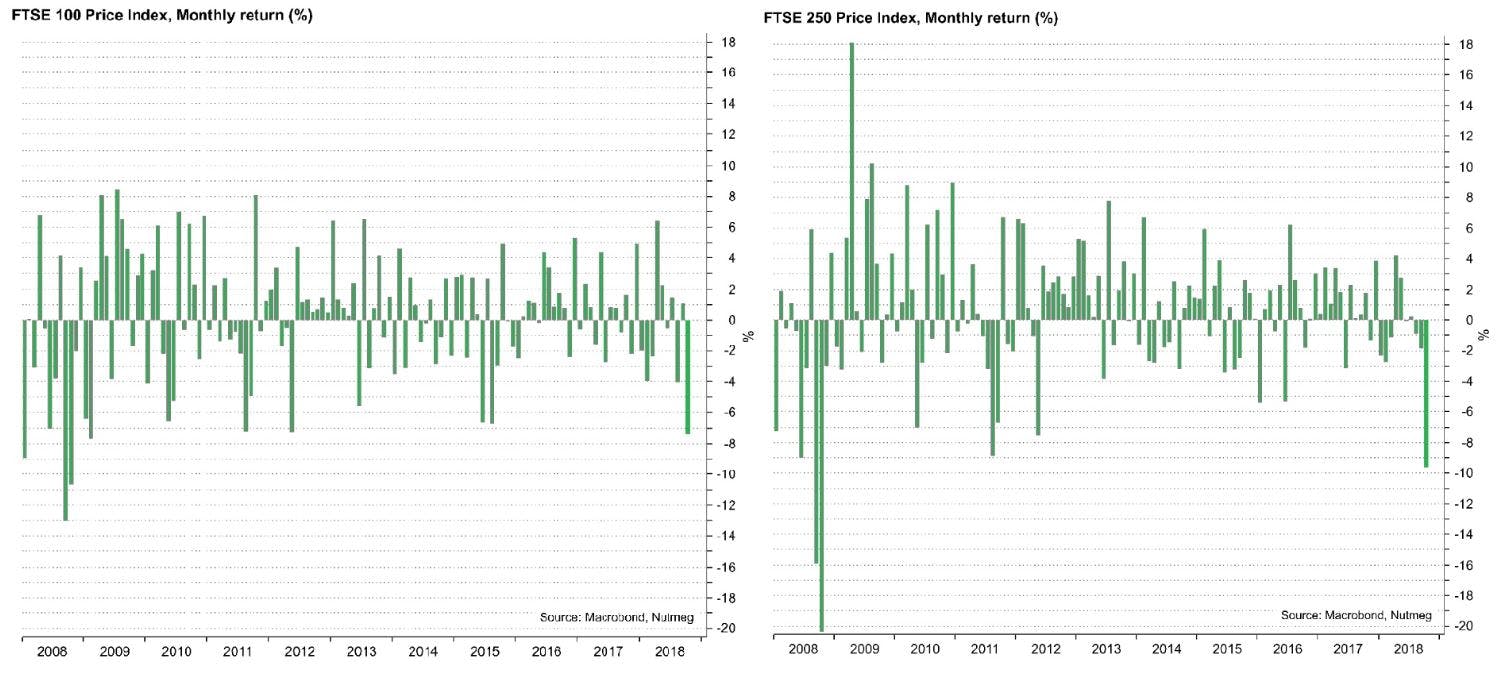 What's the context for the drop?
Recently, strong US growth and rising oil prices have pushed up market interest rates, lowering the price of bonds and unsettling equity markets, particularly affecting the price of 'growth' stocks, like technology companies.
More recently, earnings from a few US companies have been disappointing, notably manufacturers Caterpillar and 3M.  Even in the context of a strong earnings season so far – 76% of companies reporting so far have beat analysts' estimates – when sentiment is fragile, disappointing results from bell-weather stocks can have a dramatic impact, pushing prices lower across the whole market.
Global stock markets have been adversely affected by the US sell-off.  Eurozone stocks are down 7.8% so far this month, while Japan, Hong Kong and South Korea are down by 9.2%, 8.8% and 10.1% respectively.  In this context, the losses in UK stocks aren't out of line with global trends. And the FTSE 250 is down by more than the FTSE 100, as smaller companies tend to be higher risk and more volatile. As a case in point, the S&P 600 index of small US companies is down 10.3% so far in October.
Is this due to Brexit?
In fact, shares of UK companies with high domestic sales have outperformed UK companies with high exports so far this month, even though the pound has weakened, hinting that markets are starting to price-in a Brexit deal being finalised soon.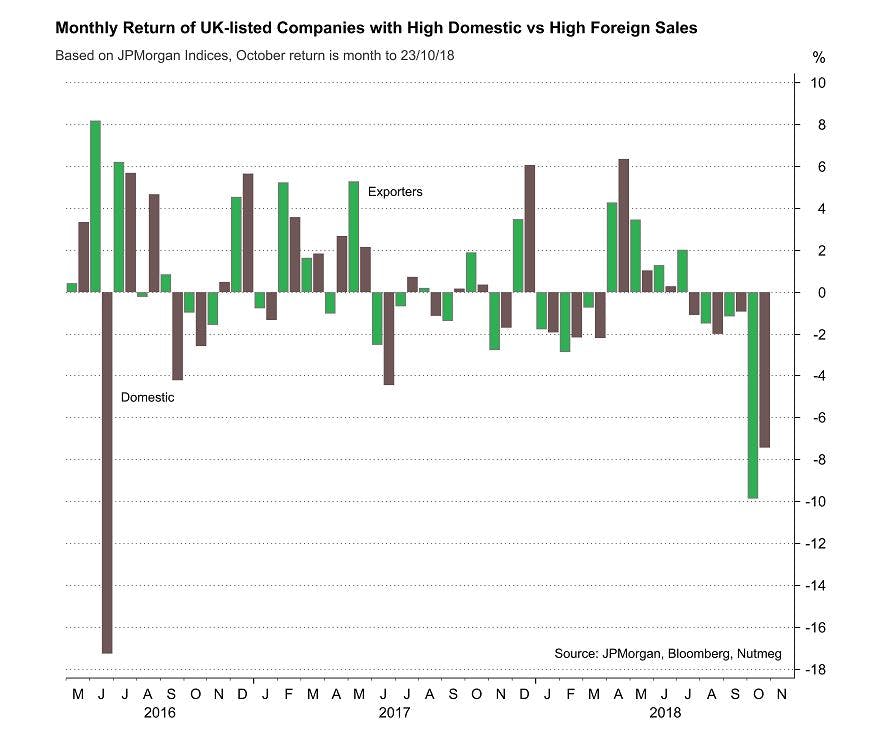 So in our opinion, the sharp decline in UK markets this month has little to do with the apparent stagnation of Brexit negotiations. It's more to do with the sell-off in global stock markets, which in itself, isn't that uncommon. We think this sell-off should prove temporary, and we maintain our view that a global recession is highly unlikely in the near term.
Sources in commentary: Bloomberg
Risk warning
As with all investing, your capital is at risk. The value of your portfolio with Nutmeg can go down as well as up and you may get back less than you invest. Past performance and forecasts are not reliable indicators of future performance.